Mass. Is Among 7 States Targeting Transportation Emissions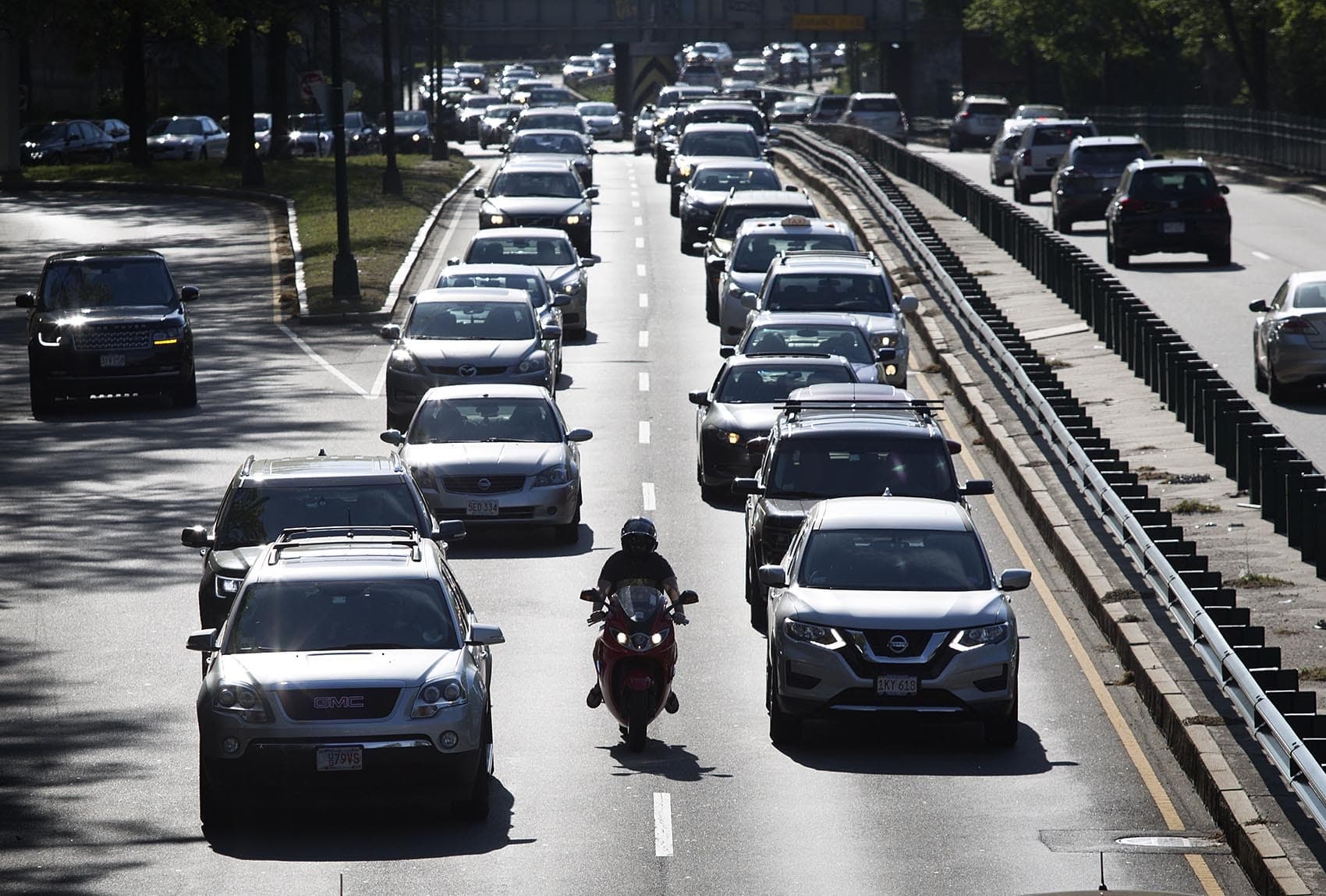 This article is more than 4 years old.
Seven Northeast and Mid-Atlantic states, including Massachusetts, and Washington, D.C., released a joint statement Monday committing to policies and technologies to curb pollution from the transportation sector.
"While a diversified transportation system is essential to support the region's economic growth and prosperity, the transportation sector also remains the largest contributor to carbon emissions," the statement said.
In Massachusetts, the transportation sector accounts for about 40 percent of the state's greenhouse gas emissions.
The statement said the states have been working together since 2015 "to explore regional policies to reduce carbon emissions."
"With the adoption of smart policies and deployment of new technologies, we can speed the implementation of innovative transportation solutions that significantly reduce congestion and pollution, including preparing for a future with zero-emission vehicles and enhancing the availability of a diverse portfolio of alternative transportation services including high-quality public transportation, walking and biking," the states declared.
In addition to Massachusetts, the states making up the Transportation & Climate Initiative (TCI) of the Northeast and Mid-Atlantic States are Connecticut, Delaware, Maryland, Massachusetts, New York, Rhode Island and Vermont.
Those states are also members of the Regional Greenhouse Gas Initiative, a compact targeting power sector emissions.
The TCI plans in late 2017 and in 2018 to host listening sessions; Massachusetts has been holding its own listening sessions.
"Following a statewide climate change and transportation listening tour, we are proud to join with other Northeastern states in a region-wide conversation about how we can further combat climate change and build the transportation system of tomorrow," Massachusetts Energy and Environmental Affairs Secretary Matthew Beaton said in a statement.
With the joint statement, the TCI included a link to a 2015 Georgetown Climate Center report that concluded that "clean transportation policies" could cut greenhouse gas emissions between 29 to 40 percent in the TCI region by 2030 and deliver $72.5 billion in savings over 15 years for businesses and consumers, along with tens of thousands of new jobs and improvements in public health.
With reporting by State House News Service and the WBUR Newsroom