MBTA Awards $723M Contract For Overhaul Of Fare Collection
The board overseeing the Boston area's transit agency on Monday approved a $723 million overhaul of its fare collection system that will phase-out the existing CharlieCard and allow riders to board trains, trolleys and buses with the tap of a credit card or smartphone.
The Massachusetts Bay Transportation Authority awarded a 13-year contract to San Diego-based Cubic Corp. to design and operate the new system, which officials hope to have fully implemented by the spring of 2020.
"The whole point of a fare collection system ultimately is to get out of the customer's way," said David Block-Schachter, the MBTA's chief technology officer. "The system should not be something you notice, it should be there to allow customers ... to get where they are going."
Transit officials predicted the project would speed up the boarding process for passengers, reduce fare evasion and, if all goes to plan, cost the MBTA about $65 million less to operate over the duration of the contract than if the current system remained in place.
Riders would no longer be able to pay cash when they board buses or trolleys. But cash customers could still buy fare cards from vending machines at MBTA stations and at many participating retail stores, Block-Schachter said Monday.
Passengers could board vehicles under the revamped system by tapping their credit cards or smartphones to fare readers installed at all of the doors on buses and trolleys.
Commuter rail passengers would be required to tap both entering and exiting trains to measure distance traveled and assign fares accordingly, Block-Schachter explained.
The project includes redesigned fare gates that would be wider to more easily accommodate passengers with wheelchairs, baby strollers or luggage.
Before the vote, transit advocates urged MBTA officials to ensure that low-income and other cash-paying customers are protected during and after the transition.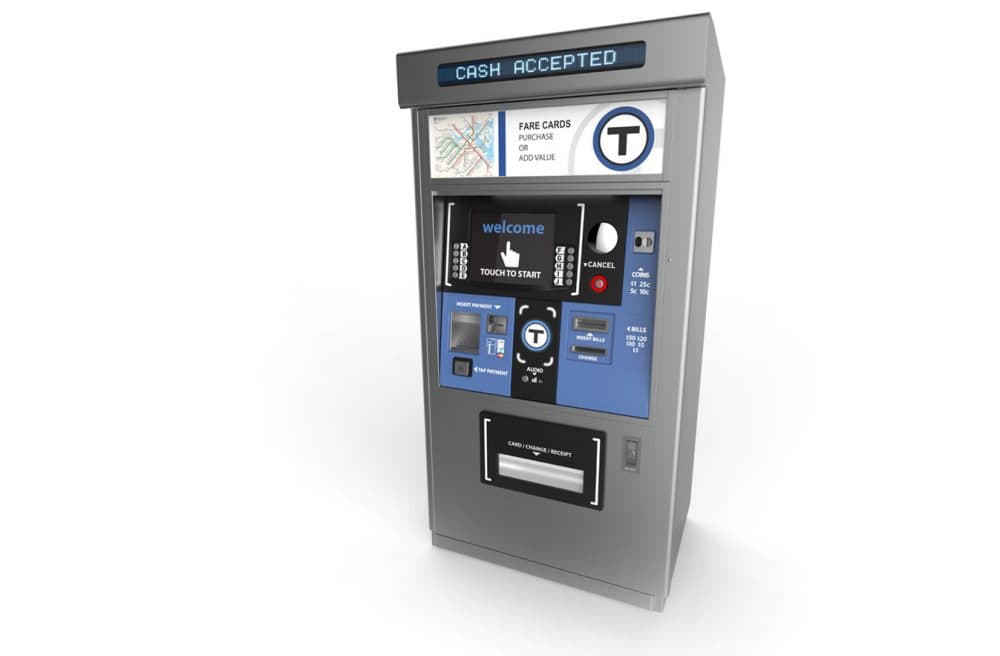 Louise Baxter, a member of the T Riders Union, said she does not own a smartphone and prefers not to use her credit card for everyday expenses.
"I would be afraid of dropping the credit card while using it or losing track of the payments," said Baxter, an elderly South Boston resident who expressed concern there would not be enough convenient locations near bus stops to buy fare cards before boarding.
The MBTA offered reassurances that it would provide extensive outreach to riders before the transition.
"This is not a cashless system," state Secretary of Transportation Stephanie Pollack said. "This is a system in which cash is not used aboard vehicles."
About 7 percent of riders use cash, officials said.
Cubic has deployed similar systems in cities including London, Sydney, Chicago, Miami and San Francisco, transit officials said.
The $723 million deal is more expensive than automated fare contracts awarded by other U.S. cities, including New York, but Boston officials said a key difference is that Cubic will not only design the system but also operate and maintain it through 2031.
The contract includes two five-year options, conceivably extending it to 23 years.
While today's CharlieCard would be retired, the revamped fare system would continue to use the Charlie brand, said Luis Ramirez, chief executive of the MBTA. The name is borrowed from a 1949 song popularized by the Kingston Trio about a man doomed "to ride forever beneath the streets of Boston" because he lacked the correct change to get off the subway.
Also Monday, the board awarded a $1.1 billion contract to GLX Contractors for the long-delayed Green Line Extension into Somerville and Medford.
The company was unveiled as the winning bid on Friday.
The MBTA hopes the extended Green Line service will begin in late 2021.
With additional reporting by the WBUR Newsroom
This article was originally published on November 20, 2017.