6 Films To Celebrate French Noir Master Jean-Pierre Melville's Centennial At The MFA
If he were alive today, Jean-Pierre Melville, one of the great faces of French cinema, would be 100 years old. (He was born in 1917 and died of a heart attack in 1973). To commemorate the filmmaker's 100th birthday, the Museum of Fine Arts is running a retrospective of the auteur's work.
If you're unfamiliar with the name (and too many Americans are), Melville minted chic, noir-ish gangster flicks that have been widely cited for their influence and echoed in the hip, popular works of Quentin Tarantino, Michael Mann and John Woo. Melville also was a contemporary of, and collaborator with, many of the iconic directors of the French New Wave in the '50s and '60s — namely Jean-Luc Godard — and employed many of the great French actors of the time, most notably Alain Delon, Jean-Paul Belmondo and Catherine Deneuve.
Now revered for his unique style and approach (he made the fedora and the trench coat as synonymous with the French gangster genre as dusters and 10-gallon hats are to the American Western) Melville almost didn't become a filmmaker. Born an Alsatian Jew by the surname Grumbach, he fled to England after the 1940 German invasion of France. Later, he returned as a member of the French Resistance. His nom de guerre was indeed copped from the "Moby Dick" author, who the young freedom fighter held in high regard. After the war, Melville applied to become an assistant director, but his license application was denied so he launched his own production company. The rest, so to say, is cinematic history. Melville produced a spartan 14 films -- nearly all fine cut gems.
Six will be exhibited during the MFA's "Jean-Pierre Melville Centennial," curated by Rialto Pictures, from Friday, Dec. 1 through Saturday, Dec. 9.
Of the entries, "Army of Shadows" (1969) and "Léon Morin, Priest" (1961) represent Melville's reflections of Occupied France and the French Resistance. The latter starred Jean-Paul Belmondo and Emmanuelle Riva as a priest and a widow struggling with religion and faith. If there was any question as to Belmondo's range, it's a piquant revelation to see him don a frock and project such piety, just one year after his iconic turn as an aloof gangster in Godard's New Wave staple, "Breathless." Riva, who passed away earlier this year and best known for her heart rendering turn in the 2012 Best Foreign Language Film winner "Amour" and the French classic, "Hiroshima Mon Amour" (1959), anchors the film with grace and palpable tumult.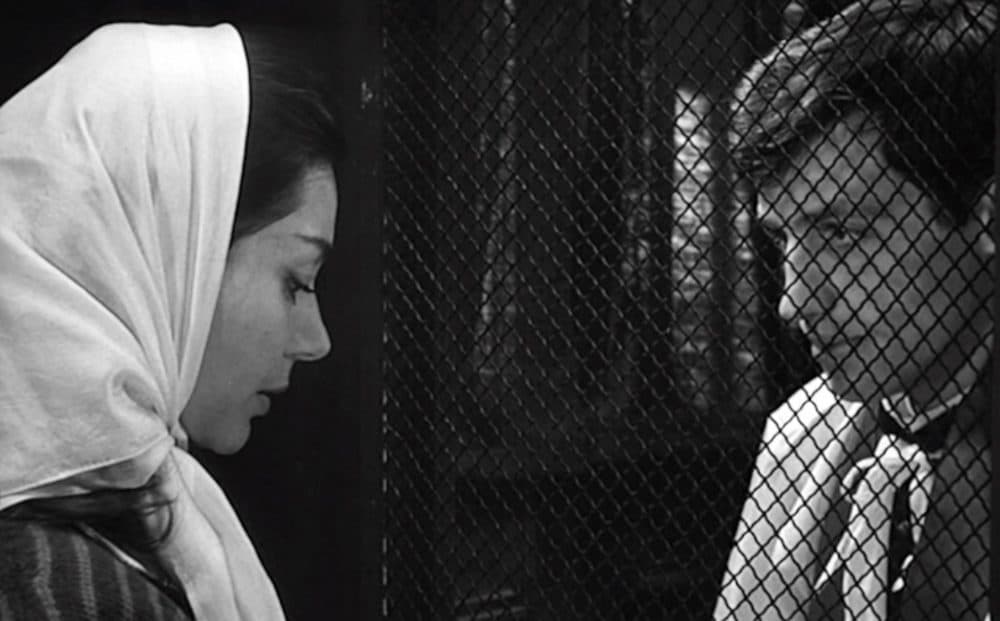 The pairing of the then-young stars, known for their onscreen projections of desire and desirability and playing against type -- held in check by the definition of their roles -- is ingenious casting deepened by the actors' natural chemistry and Melville's orchestration of the mood.
"Army of Shadows," which did not get a theatrical release in the U.S. until 2007, roots itself in the operations of a Resistance cell as it tries to suss out informants while undercutting the occupying German forces and their puppet extensions. Slow death by strangulation, a journey via submarine, "Gone With the Wind" and Simone Signoret all factor into the quietly powerful adaptation of Joseph Kessel's book (he also penned "Belle de Jour") that at the time of its release in France -- the wake of the May 1968 civil rebellion against the presidency of Charles de Gaulle -- was not widely embraced because of its favorable portrayal of de Gaulle.
Of the four crime dramas, "Le Doulos" (1963) represents Melville's deepest intonation of the classic Hollywood noir, with an out-of-prison heavy (Serge Reggiani) looking to pull a quick job. Belmondo re-teaming with Melville plays the man caught in the middle — the suspected object of the film's title (Melville's direct labeling always taut and to the point), a stool pigeon. "Bob le Flambeur" (1956) marks the director's most seminal work, revolving around a flamboyant gambler with deep ties to the community (Roger Duchesne), who gets in too deep and decides to stage a heist — of a casino. The film holds similar trappings to Steven Soderbergh's recent race track caper, "Logan Lucky," and was remade in 2002 as "The Good Thief" with Nick Nolte in the lead.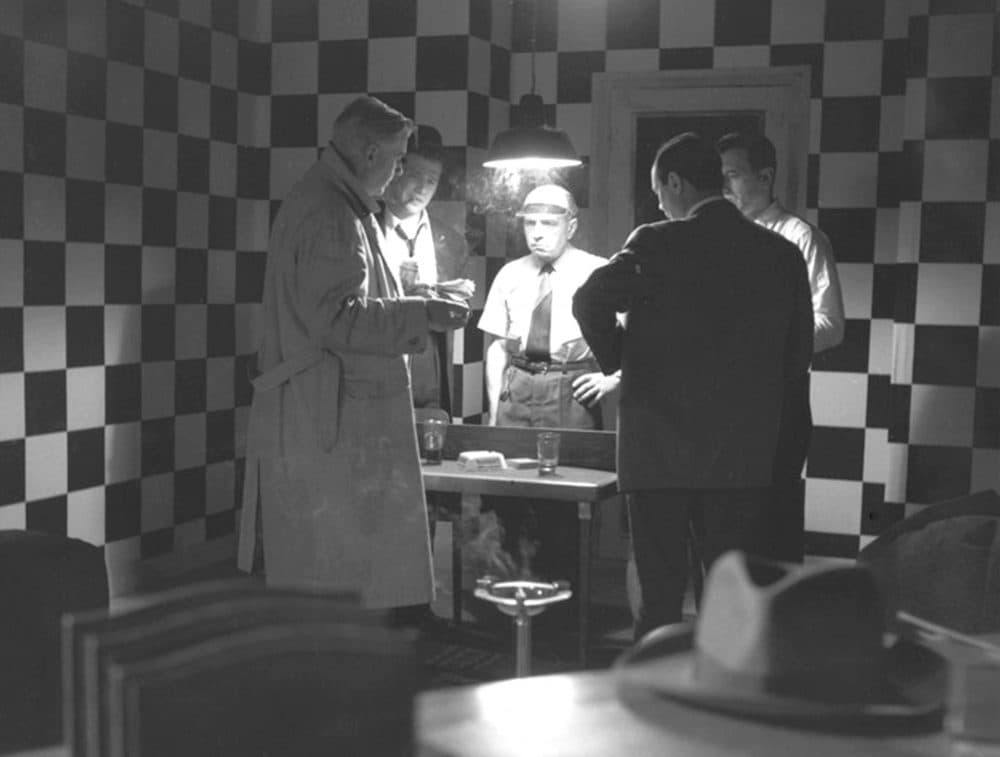 Melville's last two films, "Le Cercle Rouge" (1970) and "Un Flic" (1972), are both on the slate, and both star the angel-faced Delon and feature long simmering silent heists, driven by grinding tension throughout their long play. I'm not sure how influenced Melville was by Jules Dassin's impeccable "Rififi"(1955) but the meticulously orchestrated score of a high end — and high security — jewelry store in "Le Cercle Rouge" is on par and you can see how Mann may have taken a page or two from it for his great vault break in scene, in "Thief" (1981). In "Un Flic" (translated as, "A Cop" but has the equally apt English title of "Dirty Money"), Delon plays a detective trying to track down a quartet of bank robbers and later tries to thwart a heroin exchange involving many of the same players. The film boasts an impressive train robbery via helicopter and a very comely Deneuve as the love interest caught between Delon's cop and the criminal mastermind played by Richard Crenna — yes, the guy who stared opposite Sylvester Stallone in the "Rambo" films. Another eye catching casting is Gian Maria Volontè — the frequent face of lawlessness in Sergio Leone's Spaghetti Westerns — as one of thieves in "Cercle" opposite Delon and Yves Montand.
Absent from the list is Melville's 1967 character study of a steely hitman (Delon) "Le Samouraï." The film is seen as the director's most defining work and the "must see" of his limited canon, but it is not in the Rialto collection and had been exhibited by the MFA earlier this year.
No matter, the lineup's a robust representation, one that will re-engage the devoted and make instant admirers out of those who come to sample the works of a French great whose compositions and career have lingered too long in the shadows.
---
The Museum of Fine Arts' "Jean-Pierre Melville Centennial" runs from Friday, Dec. 1 through Saturday, Dec. 9.