3 Former Corrections Officers Found Not Guilty In Death Of Bridgewater State Hospital Patient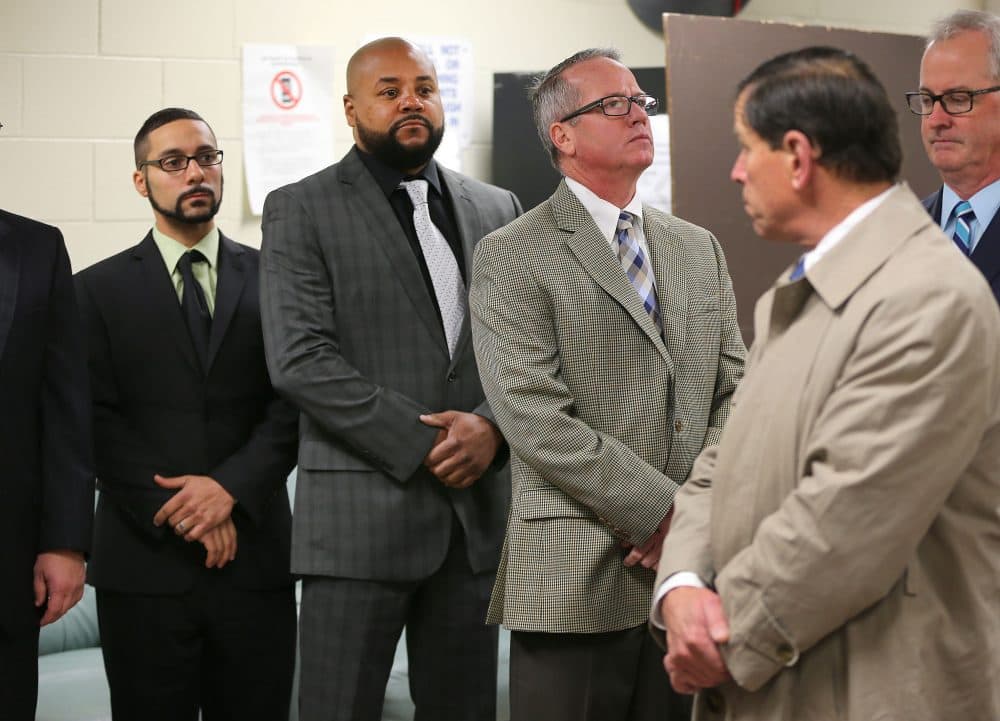 This article is more than 5 years old.
Three former corrections officers at Bridgewater State Hospital have been found not guilty of involuntary manslaughter in the death of a mentally ill patient they forcibly put into restraints eight years ago.
Former guards Derek Howard, John Raposo and George Billadeau were also found not guilty of criminal civil rights violations. The verdicts came Monday from Plymouth Superior Court Judge Jeffrey Locke.
Joshua Messier, a 23-year-old with a history of paranoid schizophrenia, assaulted a corrections officer on May 4, 2009, at the facility, and was then placed in a "four-point restraint" by guards.
The officers tied Messier's ankles and wrists to a bed, and then pressed on his back. Messier died while being put in the restraint, and his death was captured on surveillance video.
This is an excerpt of a longer surveillance video, with no internal edits by WBUR:
The county district attorney had determined that there was insufficient evidence to pursue criminal charges in the case, but years later a special prosecutor -- appointed by then-state Attorney General Martha Coakley after a Boston Globe report — determined that charges should be brought.
The special prosecutor said the guards acted recklessly, without regard to Messier's safety. Defense lawyers blamed poor training and oversight at Bridgewater State — a facility actually run by the Department of Corrections.
The judge sided with the defense, ruling in part that the prosecution did not prove a direct connection between the guards' actions and Messier's death.
His death led the state to put in place new policies at Bridgewater State Hospital.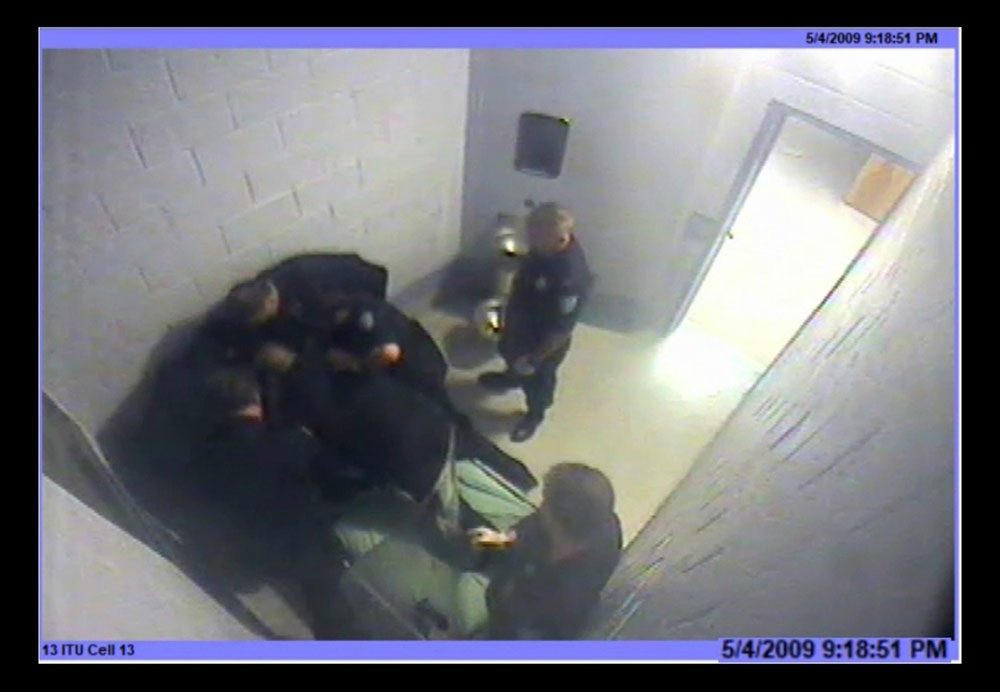 With reporting by WBUR's Newscast Unit and Benjamin Swasey
This article was originally published on December 11, 2017.