Because Of His Ego, These 3 Movies Reveal A Lot About Famed Film Director Bob Fosse
When discussing the oft-romanticized generation of maverick directors who revitalized a floundering American cinema in the 1970s, you don't often hear Bob Fosse's name mentioned alongside Coppola, Friedkin, Spielberg and the gang.
To an understandable extent, Fosse's movies have been overshadowed by his revolutionary contributions to dance, but it is worth remembering that the Broadway legend happened to be a brilliant filmmaker in his own right -- mastering such a wildly different discipline, it's kind of like if Martin Scorsese also drove a race car and won the Indy 500 between movies.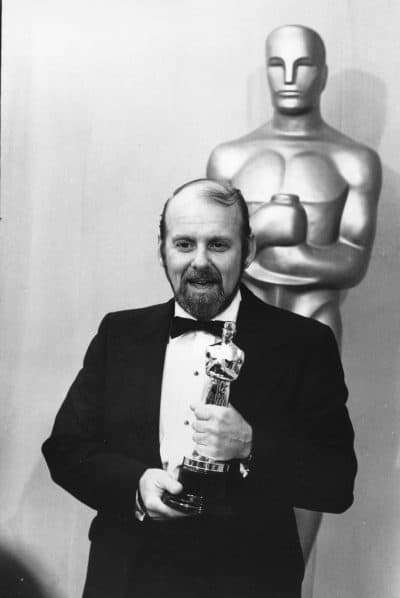 As part of its "The World of Bob Fosse" retrospective, the Harvard Film Archive is screening his final three films this weekend. They are a trio of tough-minded biopics in which Fosse collaborated with editor Alan Heim to create a prismatic, free-associative cutting style that slips back and forth through time in a woozy emotional fugue. On the surface these films hardly seem similar: 1974's "Lenny" chronicles the trials and First Amendment martyrdom of nightclub comic Lenny Bruce, 1983's "Star 80" tells the true crime saga of a murdered Playboy playmate, and 1979's "All That Jazz" is the brazenly autobiographical tale of a pill-popping, womanizing Broadway choreographer whose heart gives out.
Yet taken together the films overlap in fascinating ways, all three powered by narcissistic, self-destructive protagonists sleeping around on the seamy sides of show business and driven to the brink by their obsession with a blonde woman they can never possess. (All three also end with the guy on a slab.) These are searingly personal, sometimes nakedly confessional pictures, revealing the famous Fosse egomania such that even when he was making films ostensibly about other people he couldn't help exposing sides of himself.
According to Heim, the roots of their radical editing style came from Fosse's attempt to cut around his dissatisfaction with Dustin Hoffman's performance in "Lenny," which screens on Saturday, Dec. 16. Hoffman is admittedly not great in the picture, meticulously mimicking the comedian's verbal tics while missing entirely his impish sense of self-delight. In the standup scenes he comes off as hectoring and over-rehearsed, bogging down Bruce's spontaneous, freewheeling routines with a leaden sanctimony. He just isn't funny, which is a pretty big problem for a movie about Lenny Bruce.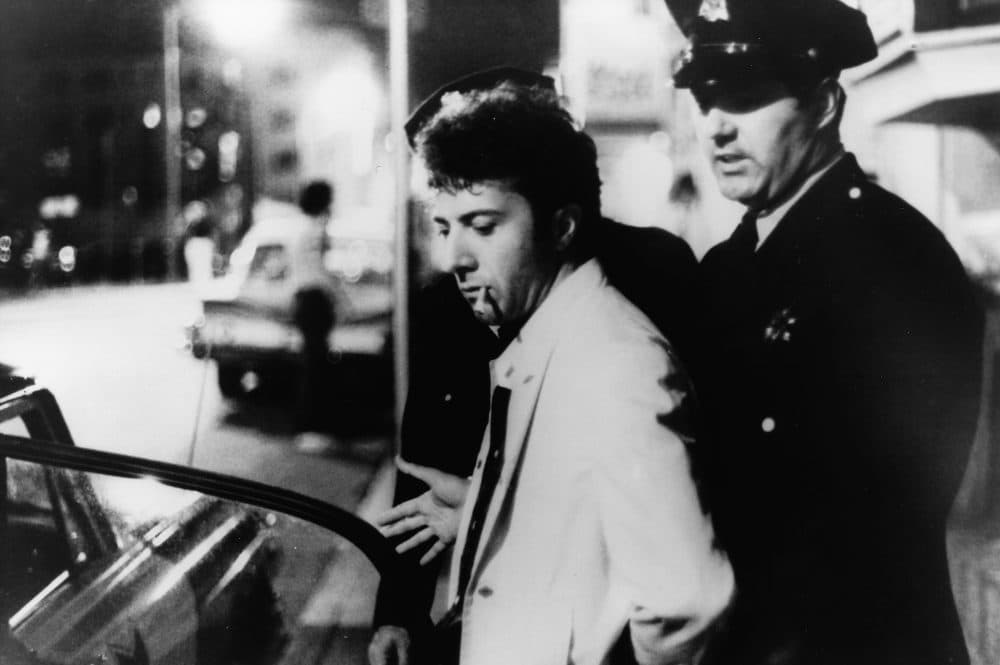 But Fosse doesn't seem particularly interested in comedy, nor in the legal conundrums that drove the comic to an early grave, instead constantly cutting back to the sordid juke joints and strip clubs where Bruce's career began. Bruce Surtees' stark, high-contrast black-and-white photography saps these scenes of any backstage period romanticism, fixated on pasties and needles as Hoffman's Lenny spirals downward in a disastrously dysfunctional relationship with his junkie, burlesque dancer wife, dazzlingly portrayed by Valerie Perrine. "Lenny" is a lousy movie about a comedian but it's a great film about a toxic marriage.
"Star 80" screens on Saturday, Dec. 16 as well, perversely following the unfunny movie about a comic with the least erotic film ever made about a Playboy Playmate. Mariel Hemingway stars as Dorothy Stratten, the model and aspiring actress who was shotgunned to death by her jealous husband when she tried to leave him for a famous film director. Fosse begins with Dorothy dead on the floor and Heim flashes back to her mutilated body throughout this icily clinical autopsy of a diseased culture that grinds up young women and spits them out. It's the filmmaker's angriest movie, and as usual he can't help but aim a lot of that rage into the mirror.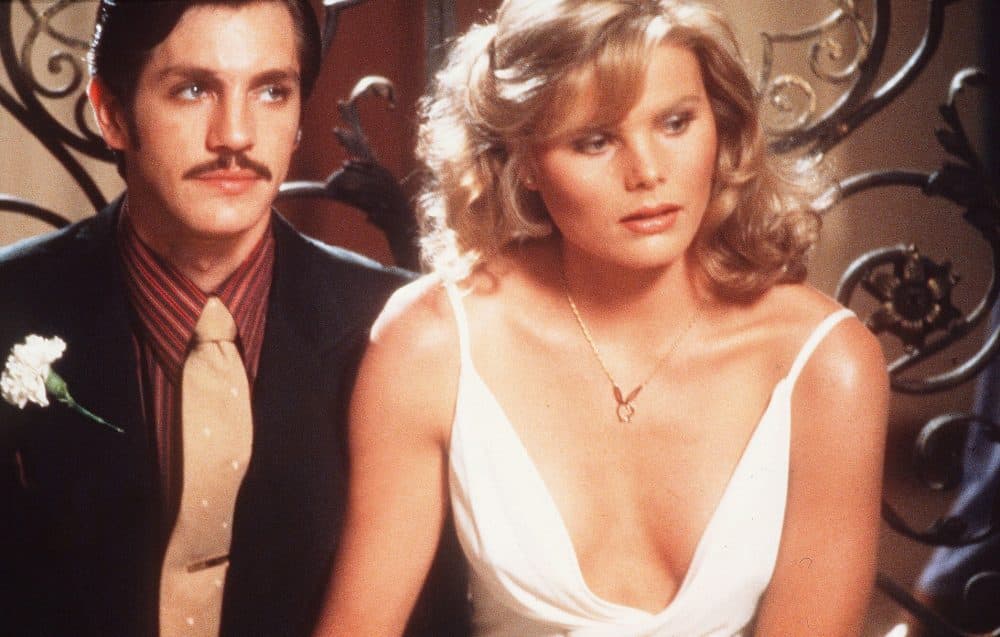 "You're playing me if I'd never made it," Fosse famously told star Eric Roberts, who as Stratten's husband Paul Snider is so effusively sleazy he seems to leave a trail of slime behind him on the screen. As this desperate, small-time hanger-on ("with the personality of a pimp," according to Cliff Robertson's Hugh Hefner) Roberts' awkward, aching need to be accepted by these dull, beautiful people in show business is almost unbearable to watch. It's a film of constant, agonizing rejection, with Fosse hiring Ingmar Bergman's cinematographer Sven Nykvist to flatten out the glitz and glamour into muted, deadened spaces. "Star 80" is an extremely difficult film to sit through, but even harder to forget.
The elusive blonde in "All That Jazz," which screens Friday, Dec. 15 (and again Monday, Jan. 15), is no less than the angel of death. She's played by Jessica Lange on a makeshift stage in an ethereal limbo where Fosse's alter-ego, Joe Gideon, can't help hitting on her. A wonderfully against-type Roy Scheider stars in this self-lacerating vanity project about a choreographer/movie director who's a perfectionist in the arts and a disaster in his personal life, introduced by Ben Vereen before one of the movie's many dazzling musical numbers as "a so-so entertainer, not much of a humanitarian, and this cat was never nobody's friend."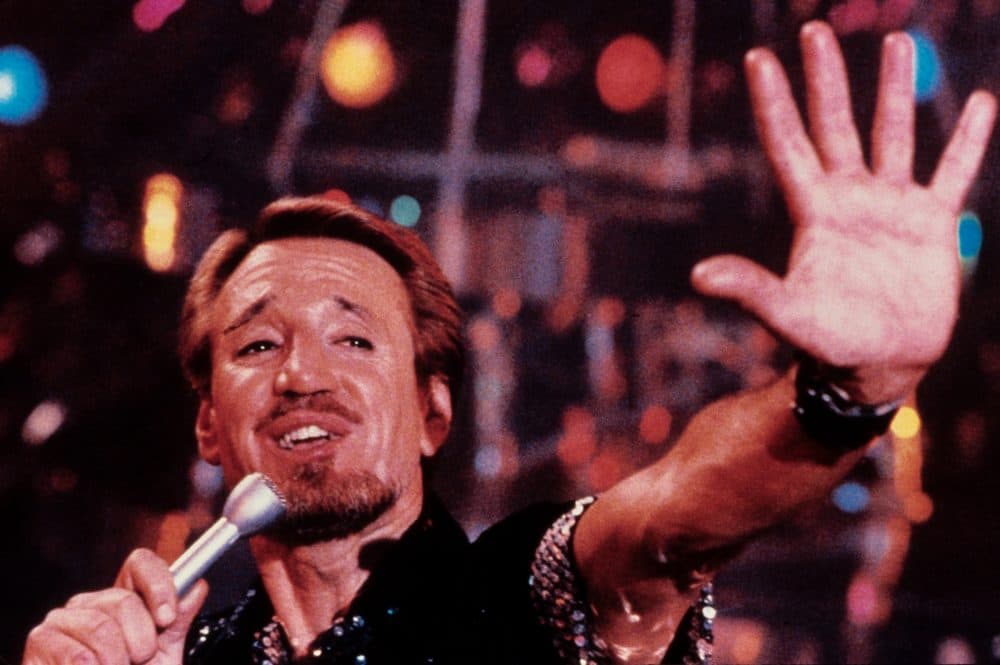 The most beautifully fluid of Fosse and Heim's collaborations, "All That Jazz" segues in and out of fantasy sequences and flashbacks as Joe suffers three heart attacks while simultaneously editing a film that looks suspiciously like "Lenny" and mounting a stage show that resembles "Chicago." Freely cribbing from "8 ½" -- Fosse even stole Fellini's regular cinematographer Giuseppe Rotunno to shoot this homage — it's the raucous fantasia of a spectacularly horny man who can't stop drinking, drugging and screwing around, even when he's at death's door.
The first time I ever saw "All That Jazz" I was zonked on cold medicine with a high fever and afterward figured I must have hallucinated most of it. The movie is a geyser of flowing images, often cut counter-intuitively against the beat of the soundtrack songs and following movements and transitions that defy linear logic while making perfect emotional sense. The (literal) show-stopper features Scheider and Vereen singing The Everly Brothers' "Bye-Bye Love" as "Bye-Bye Life" for almost 10 full minutes as Joe gives himself a grand, glorious send-off into the arms of Lange's angel.
Fosse wouldn't pass away until eight years later in 1987, but of course he killed himself off in this semi-autobiography. After all, how could such a showman pass up a chance to stage manage his own exit?
---
"The World of Bob Fosse" runs through Jan. 21 at the Harvard Film Archive.