Suffolk Country DA Reaches Settlement With Boston Duck Tours After 2016 Fatal Collision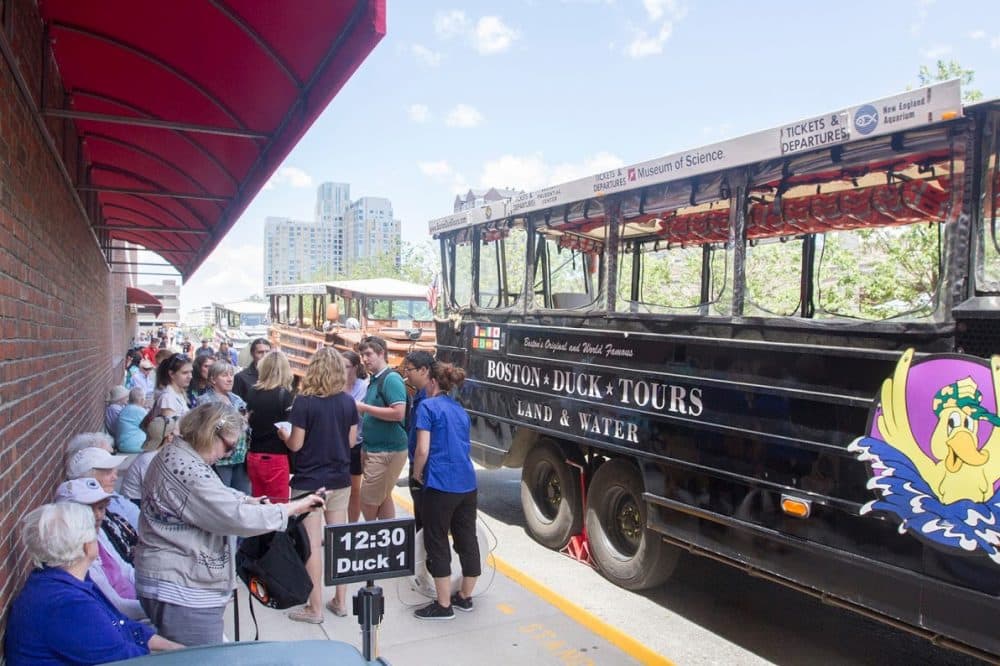 This article is more than 3 years old.
The Suffolk County district attorney's office has reached a settlement with the owner of Boston Duck Tours Ltd. and one of its drivers after a collision last year that killed a woman on her motor scooter.
District Attorney Daniel Conley announced Friday in a press release that his office and the company had reached an agreement that requires Boston Duck Tours "make significant technological and personnel changes to improve the safety of its amphibious vehicles on Boston's roadways." Some changes have already been made, and there will be reviews of the company's improved processes through 2022.
The driver who struck and killed 28-year-old Allison Warmuth will not face criminal charges. Boston Duck Tours has agreed to bar the employee who struck and killed Warmuth from employment as an operator on any of its duck boats.
The company has also promised to follow stricter guidelines to ensure it does not hire new operators with bad driving records, specifically any person who has two or more moving violations in any calendar year or five or more moving violations in any 10-year period. Boston Duck Tours has already added a second employee to each vehicle during each tour to limit distractions by the "additional duties of delivering a sightseeing monologue," the release said.
Boston Duck Tours has additionally installed cameras on their vehicles, and all drivers will receive more training. In addition to these new personnel rules, the company also will alter change its routes on the anniversary of Warmuth's death.
"Boston Duck Tours Ltd. further agreed to modify its tour routes each April 30 through 2022 to avoid the area where Allison Warmuth was killed on that date last year and to make a $5,000 donation to the nonprofit Livable Streets Alliance," the release stated.