WBUR Invitation: Ask Leaders Your Big-Picture Questions On Cancer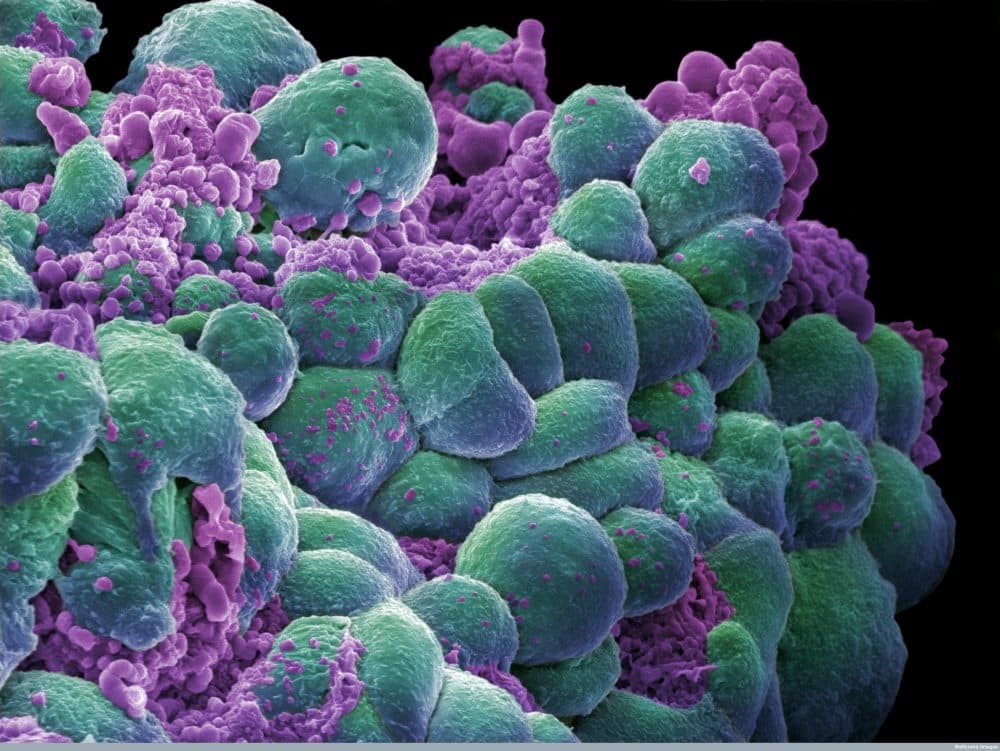 This article is more than 3 years old.
If there's one thing I've learned in WBUR's year-long series on cancer, it's that you can never distill cancer down to one thing. In fact, the more progress we make on cancer, the more it seems to splinter into myriad slivers.
But it's still a discrete entity — the Big C -- with big questions that do arch across the great distance between a grim pancreatic prognosis and a trivial skin lesion. So to cap the series, we've invited two leading experts to answer some of those questions, and you're invited as well, in person or on Facebook, to watch and — if so inclined — to ask your own.
The event particulars:
Registration to come in person is here. It's free.
When:
Thursday, Jan. 11. Doors open at 5:30 p.m. and light refreshments will be served. The panel, carried by Facebook Live here, will speak from 6 to 7 p.m.
Who:
Mara Bloom, JD, MS, executive director of the Mass. General Cancer Center, providing leadership for clinical and research operations, as well as financial management and business development
William Hahn, MD, PhD, Chief Research Strategy Officer and medical oncologist at the Dana-Farber Cancer Institute
Moderated by yours truly, CommonHealth host Carey Goldberg
What:
Lingering big-picture questions about cancer, to be answered by leaders likeliest to know the answers. To totally tip my hand, these are the questions I plan to ask to start off the conversation, and then we'll open the session up to the audience, in person and online:
• What keeps you up at night?

• Where can we expect to see the most progress toward cancer treatments, and how soon?

• Are there already cancer "haves" and "have-nots"?

• If cancer treatments are starting to cost a half-million dollars each, how can society possibly afford all of them, and what will happen if I need one?

• Can there even be "a cure" for cancer?
Hoping you can join us, and if you already know a question you want to ask, please post it below, and I'll pass it along.