Women In Peru Used Abortion Pill On Their Own Without Major Complications, Study Finds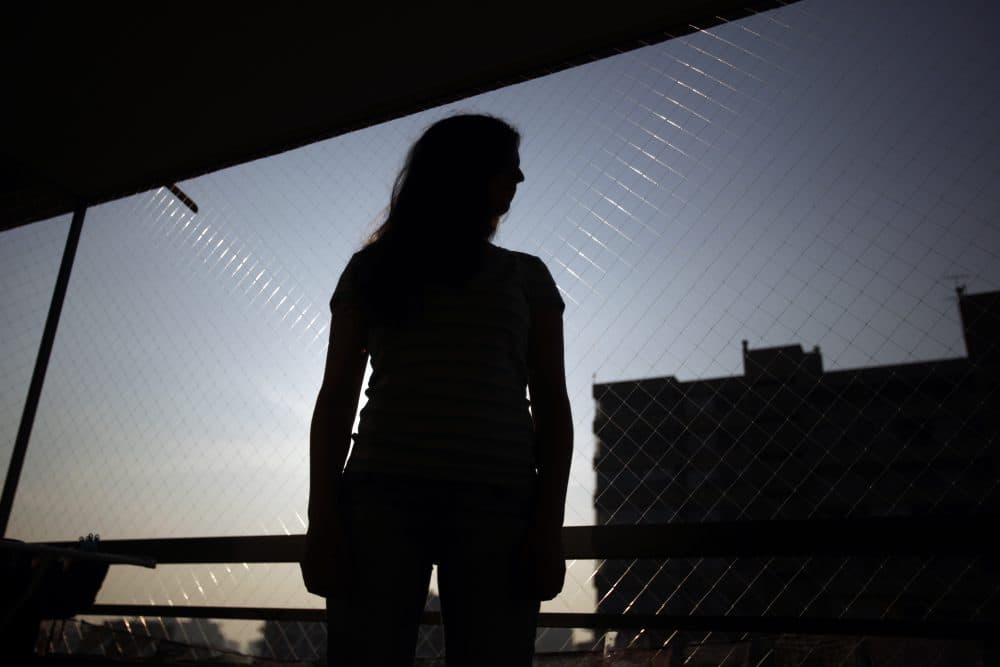 This article is more than 4 years old.
In places where abortion is highly restricted, like Peru, women are likelier to resort to trying to end their pregnancies on their own.
Researchers conducted a study exploring a "harm-reduction model" that tracked the health of women in Peru who were counseled on how to use misoprostol, a drug available in pharmacies there for other purposes, to terminate unwanted pregnancies at home. The study, just out in the journal PLOS ONE, found the women who used the drug were overwhelmingly likely to have a complete abortion without serious complications.
I spoke with researcher Sarah Baum of Ibis Reproductive Health in Cambridge, who collaborated on the study with colleagues at the International Planned Parenthood Federation and the University of California, San Francisco.
Below is our conversation, edited:
How would you sum up what you found?
Many women in Peru rely on self-induced abortion because clinic access to safe abortion is extremely limited. So we worked with the clinic system to evaluate their implementation of a harm-reduction approach to unsafe abortion.
This means they have a counselor at the clinic who provides women with accurate information about medication abortion protocols — the medication is called misoprostol — and it also gives them information about what to expect and when they might need to seek care.
What's really important about this study is it finds that with access to that accurate information, women are able to safely and effectively have an abortion on their own in a restrictive setting.
So what does this tell us that is new?
The findings from this study add to the building body of evidence that women can safely and effectively have an abortion on their own when they have access to accurate, evidence-based information about how to use pills.
What exactly is the situation in Peru?
Abortion is extremely limited, meaning that very few women would be eligible for in-clinic legal abortion. They might qualify, for example, if their life or health is at risk. So this harm-reduction approach offers a way for women to get access to accurate information in a clinic setting, although they're not providing legal abortions.
So women could get information but not a procedure?
Right, women are not able to get a legal abortion in the clinic, but if they know, say, that they're interested in having an abortion, they can speak with a counselor who can provide them evidence-based information about how to use the abortion pills on their own.
Here in the United States, the abortion pills used are usually a combination of mifepristone and misoprostol. But this was misoprostol alone?
Right, in restrictive settings, mifepristone is often not accessible. But women are able to get misoprostol from pharmacies in restrictive settings like Peru and actually throughout Latin America and the Caribbean.
So, in this study, all the women were using misoprostol alone. Misoprostol is recommended by the World Health Organization for safe abortion, but it's also registered in countries for things like gastric ulcers. So women are able to walk into a pharmacy and obtain the pills, either with or without a prescription.
The availability and the use of misoprostol has really increased in Latin America and really around the world, and it's seen by the World Health Organization as a safe and common way to end a pregnancy.
So what were the outcomes you found?
What's important that we found in this study is that 90 percent of women reported having a complete abortion after taking misoprostol. We surveyed 220 women who took misoprostol. And we had very few complications or adverse events reported in the study.
We also looked at the type of follow-up that women sought. They could either go back to the clinic in-person, or they could have a conversation over the phone with a counselor. And about 80 percent of the women had some sort of follow-up. Interestingly, women were more likely to know their abortion was complete if they had some sort of follow-up with a counselor, be it on the phone or in-person. And we did find that after they offered the telephone option, in general there were many more women that followed up.
So 90 percent had complete abortions, but what about the other 10 percent?
These findings are in line with existing evidence on the effectiveness of misoprostol alone. Some women were seeking further intervention or following up with a counselor when we surveyed them.
It is important to note there were very few adverse events in this study. There was some bleeding and infection that was reported by women. Only 1 percent needed to be admitted to the hospital to be treated for infection. And just to clarify, there was no hemorrhage where they needed transfusion, which is where we start to get into the major complications.
So what are the implications of this study for the U.S.?
There is a growing awareness of the fact that people in the U.S. also have abortions outside of the formal health care system. Recent evidence that we've seen indicates that might be between 1 and 7 percent of abortion patients in the U.S. So we're not talking about a huge group of women. But it's notable, and it's possible that increased barriers for women in the U.S. due to restrictions in various states may mean that some women can't get to care in a clinic and need to look into other options for ending their pregnancy.
And you're saying up to 7 percent of abortion patients have attempted some sort of DIY abortion?
More research is needed, but the studies that have been done have found yes, somewhere between 1 and 7 percent of abortion patients. Some women may be going over the border to Mexico, where they are able to purchase misoprostol from a pharmacy. Other women may use more traditional methods, such as herbs or teas.
For me, the main takeaway here is that women need access to safe abortion services in order to see their reproductive rights fully realized. And the harm-reduction approach does help increase access to safe abortion, particularly in restrictive settings like Peru. But at the end of the day, we need policy reform so that all women have access to legal abortions.