At Long Last, 'Raisin In The Sun' Playwright's Story Is Told
Independent filmmakers often call their projects "labors of love." But Boston documentarian Tracy Heather Strain favors another phrase. She says her latest, a biography of playwright and activist Lorraine Hansberry, was a "labor of compulsion."
Fourteen years in the making, "Sighted Eyes/Feeling Heart" had its world premiere at the prestigious Toronto International Film Festival last September and will have its broadcast premiere on PBS' American Masters on Friday, Jan. 19. (Check local listings.) It is the only feature-length documentary about the radical American artist and intellectual.
Strain traces her first moment of inspiration back a few decades, when she was just 17. Her grandmother took her to a community playhouse production of Hansberry's posthumously produced "To Be Young, Gifted and Black."
"I'd never met anyone who had thoughts about class and race and gender similar to experiences [I had] as a child," reflects Strain. "It stayed with me."
Strain didn't immediately turn to Hansberry as a film subject. In fact, the Wellesley alumna cites Spike Lee's late 1980s call for more stories told by and about African-Americans as another clarifying moment. That's when she left advertising to learn as much as she could about filmmaking, working for a production company in Watertown and then producing for Blackside (known for its civil rights documentary series "Eyes On the Prize"). Eventually she created her own company with her filmmaking partner and husband, Randall MacLowry.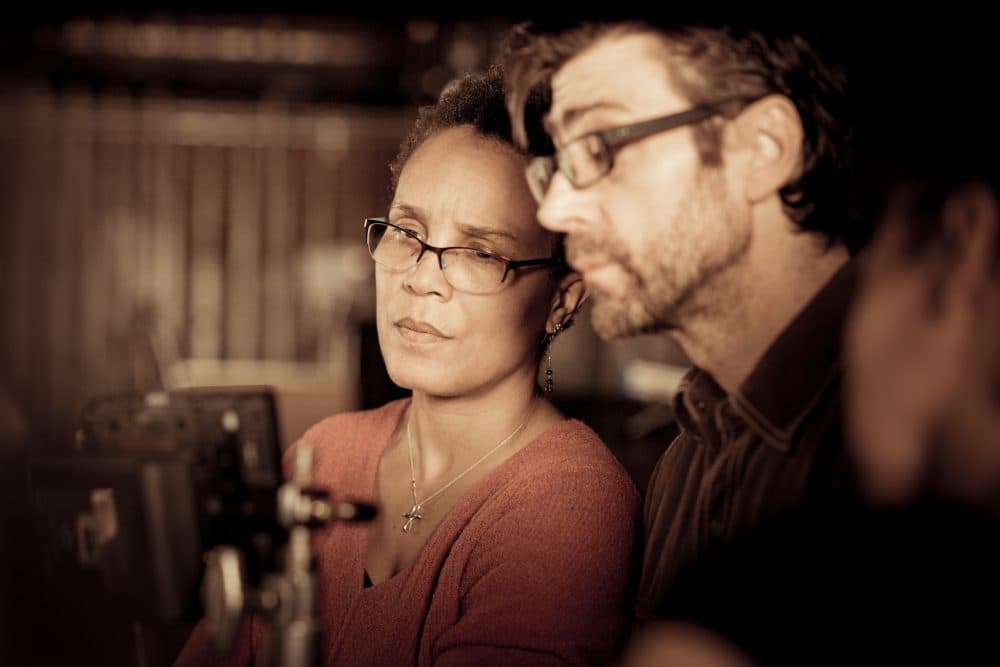 The years went by but Hansberry's influence on Strain didn't wane. By chance, she met producer Chiz Schultz, who had the perfect project for her. That was 2004. Fast forward through years of research, dozens of interns, nonstop fundraising, morale highs and lows, and finally we have "Sighted Eyes/Feeling Heart."
At first the documentary delves into what Hansberry is most known for — her iconic 1959 play "A Raisin in the Sun," a family drama set on Chicago's South Side, when neighborhoods were still legally segregated. The film backtracks to Hansberry's deeply influential childhood and tells how, in a political move, her father bought a home in the all-white Woodlawn neighborhood. His case to keep it went all the way to the Supreme Court.
Strain's documentary elegantly illustrates the bond between Hansberry and her father. A touching re-enacted scene shows the pair gazing up at the night sky together. Strain says she borrowed the imagery of reaching the stars from a comment Hansberry made at the Negro Writers' Conference: "I think that the human race does command its own destiny and that that destiny can eventually embrace the stars." Constellations appear throughout the film as a subtle yet potent reminder of Hansberry's visionary bridge between eras and worlds known and unknown.
The now classic "A Raisin in the Sun" became the first Broadway play written by an African-American woman and won Hansberry the New York Drama Critics Circle Award. Yet the documentary (and website) shows that was just a small part of Hansberry's much larger body of work that started in journalism and evolved to include many forms of writing and advocacy on behalf of civil rights and LGBTQ communities.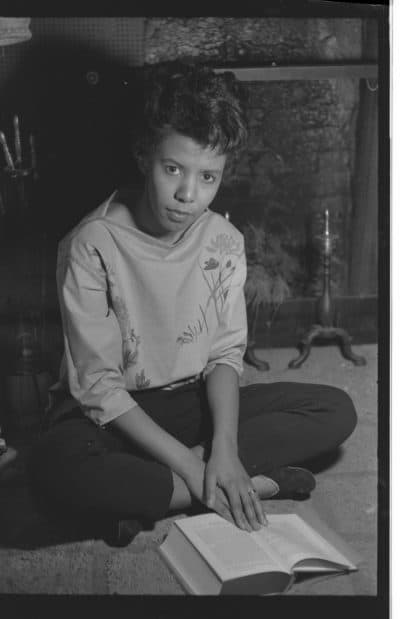 "Lorraine was affected by the labor movement, the women's rights movement, the anti-colonialist and anti-racist movements," explains Joi Gresham, the executive director of the Lorraine Hansberry Literary Trust. Gresham also happens to be Boston based and has a deep personal connection to Hansberry: She grew up in Hansberry's Croton, New York, home and her stepfather was married to the writer. She licensed archival images, audio, home movies and other materials for use in the documentary.
Because footage of Hansberry isn't readily available, Gresham says she's especially excited for audiences to see and hear the artist firsthand. "She defies the conventional perceptions of prettiness because she's so bold; she defies femininities because she has masculinities… When I was first exposed to her voice I was just stopped dead in my tracks," says Gresham.
And yet ultimately "Sighted Eyes/Feeling Heart" is a film about a thinker and writer, which presented a unique challenge to Strain and her team. A particularly effective technique projects scenes from Hansberry's imagination onto the page as she types. "I always wanted to have this biography feel very internal," says Strain.
Now Strain, whose bond with Hansberry has been likewise internal, has found a way to share it with the world.
Correction: An earlier version of this post indicated Strain drew inspiration from one of Hansberry's poems, but she found the activist's words from a speech at a writer's conference. We regret the error.
---
Tracy Heather Strain's documentary on Lorraine Hansberry, "Sighted Eyes/Feeling Heart," airs on PBS' American Masters on Friday, Jan. 19. She will appear with her film to answer audience questions at DocYard on Monday, Jan. 29 and at the Bright Lights Film Series on Tuesday, March 20, presented in partnership with Wicked Queer and the MIT Women Take the Reel series.
This article was originally published on January 15, 2018.