A Norwegian 'Carrie,' 'Thelma' Is A Coming-Of-Age Tale With Psychokinetic Disruption
This article is more than 5 years old.
Ever fall so hard for someone you have a seizure that makes birds fall out of the sky? Young Thelma's love-at-first-sight convulsions send stray crows slamming into the large pane glass windows at her college library, our first sign of nature itself bending to extreme emotions being felt by the title character of writer-director Joachim Trier's spellbinding fourth feature.
This gifted Norwegian filmmaker — not nearly well-known enough on these shores for his intensely empathetic dramas "Reprise" and "Oslo, August 31st" — attempts to retrofit his penchant for interior psychological journeys to the demands of supernatural horror in "Thelma." It's an expertly effective genre exercise that only occasionally feels like an exercise. A lot of the time it feels like an exorcism.
Played with wide, tremulously expressive eyes by Eili Harboe, Thelma is a devout Christian coed entering her freshman year at an Oslo university. She's from a small town in what appears to be the middle of nowhere, constantly clutching the cross she wears around her neck while answering pestering phone calls from her parents that play more like police interrogations. These smothering, severe folks at home in the sticks sound weirdly worried about whatever it is their daughter might be getting up to in the big city, and it won't be long before we found out why.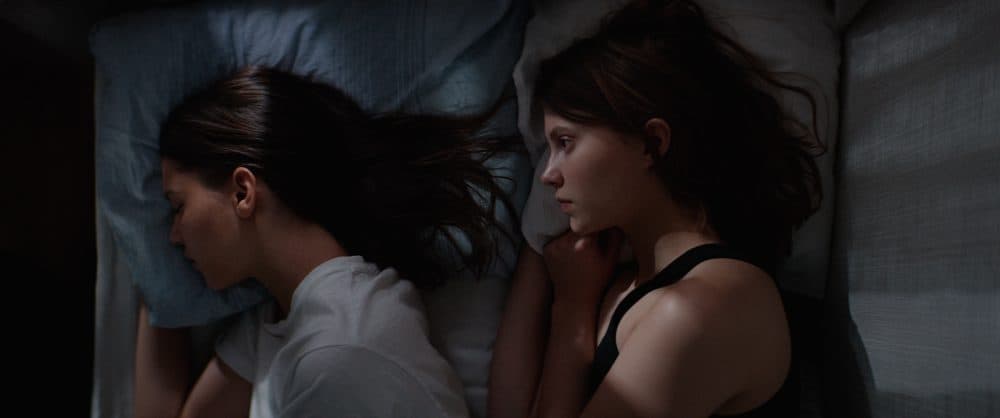 Thelma soon starts skipping church and acting out, enthralled with classmate Anja (Kaya Wilkins), who introduces her to booze, drugs, dancing and all those wonderfully naughty activities that make life worth living. Racked with good old-fashioned Christian guilt and terrified by her own carnal longings, our heroine's internalized conflict quickly begins externalizing itself — hence the strange seizures, and also those damn crows. Thelma's passion is so powerful it can shake the ceiling at the Oslo Concert Hall, but her shame can do even more damage.
With its innocent daughter of religious zealots whose womanly coming-of-age manifests itself as psychokinetic disruption, "Thelma" obviously owes a ton to "Carrie" — at least in the bold strokes. But Trier isn't as voluptuous (nor as fatalistic) a filmmaker as Brian De Palma. This is a sleek, elegantly crafted movie of still frames painted with a pale winter light. (Things get pretty "Persona" here.) Sometimes it's so Scandinavian as to border on self-parody, and given the cheekiness with which Trier deploys the biblical snake symbolism, I'm pretty sure he's half-kidding at least some of the time.
There are some moments of startling terror. (I still haven't been able to shake the overhead shot revealing what happened to Thelma's baby brother since I saw this film screened at IFFBoston Fall Focus back in October.) The best jolts have an otherworldly, minimalist kick — like a strand of hair suspended in a pane of glass, or again, those damn crows. But the greatest horror lies in the movie's subtext — the internal prison of believing that your desires are destructive. It's a movie about not being able to be who you are.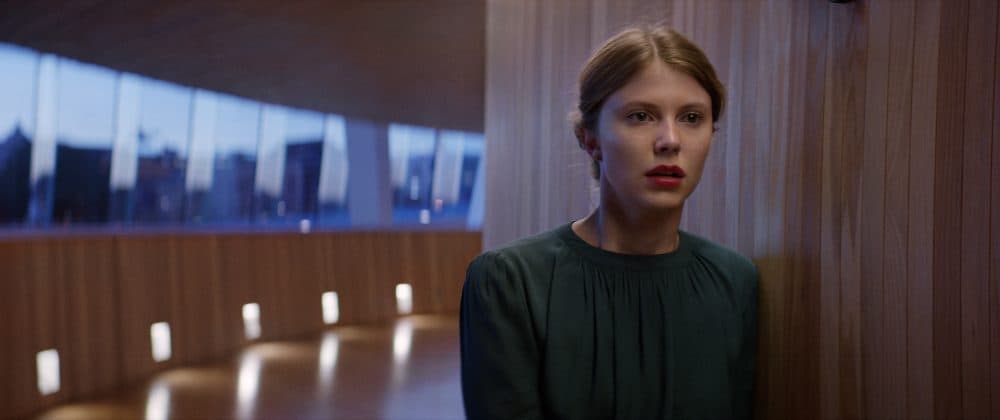 Trier's devastating "Oslo, August 31st" may very well be one of this decade's great films, and I only throw in the qualifier because having seen it twice, I'm not sure I could sit through it again anytime soon to make sure. It's the story of a 30-something addict in recovery, returning to his hometown for the first time in ages to discover that the parties all ended a long time ago and everybody's gotten on just fine without him. The character realizes there's no place for him anywhere anymore, and a similar, deeply felt loneliness plagues our heroine here.
There are several different ways one can read the bold, expressionistic third act of "Thelma," which I suppose raises more questions than it answers, but does so in such brashly confident fashion I was willing to nod my head and roll along with it all. (Except maybe for a cryptic bit of business involving another one of those damn crows.) Harboe's generous, wide-open performance had me really rooting for Thelma and hoping she gets through this okay… or at least better off than Trier's characters typically end up.
We can argue about it in the theater lobby afterwards, but I like to think she's gonna be fine.
---
"Thelma" is playing at the Brattle Theatre Jan. 19-25.