Saying Thank You To Denis Johnson, The 'Writer's Writer's Writer'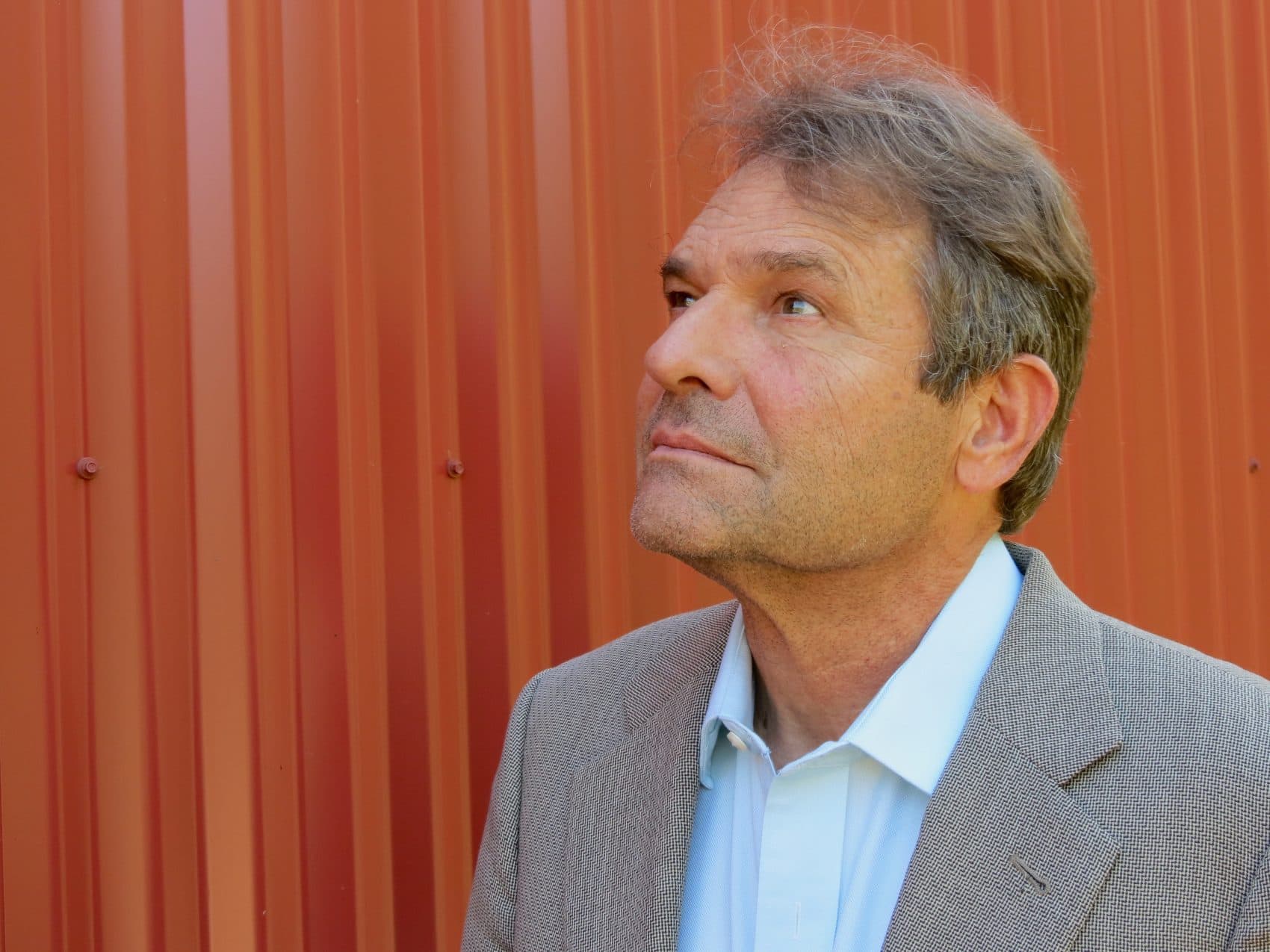 This article is more than 4 years old.
"Writing. It's easy work," reflects a character in "Triumph Over the Grave," a story in Denis Johnson's just-published posthumous collection, "The Largesse of the Sea Maiden." "It's not much different, really, from filming a parade of clouds across the sky … the clouds can descend, take you up, carry you to all kinds of places, some of them terrible, and you don't get back where you came from for years and years."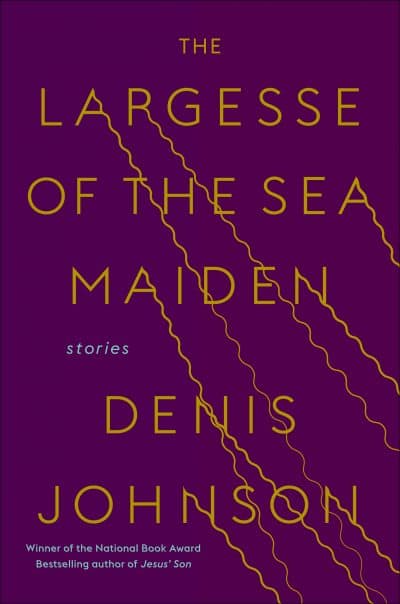 Johnson, who died last May at 67, was my first literary hero, the writer who first made me want to write. On Friday, Jan. 19, I'll join writers Mona Awad, Jeff Parker, Heidi Pitlor and Stuart Nadler to celebrate Johnson's work and the release of his last new book at Newtonville Books. I'm sure it'll be a bittersweet event — a chance to recognize a great new book of fiction, but also to acknowledge the passing of one of our most important authors. For me, it's also an attempt to repay an immense debt of gratitude.
I first discovered Johnson in 1994, as a sophomore at Brandeis University, when I met with my favorite English professor — Dr. William Flesch, who introduced me to everything from "Paradise Lost" to "Blade Runner" — during office hours and asked him to recommend some interesting contemporary fiction. Dr. Flesch recommended Kathy Acker first. "And check out a book called 'Jesus' Son,' by Denis Johnson," he added.
I did — I bought the book, read it that day, reread it the next day, and probably went back to it every day for the year that followed. I came to love that book so much, in fact, that I owned multiple copies: a "home copy" and a water-buckled spine-creased "road copy," which I carried around with me like a talisman — or, more accurately, a sort of permission slip to be a fiction writer. "Jesus' Son" is still the first book that I recommend to my fiction students — it's on the syllabus for my advanced fiction workshop at Boston College this semester, for example — and the book I go back to when I'm lost in my own work.
He was a true triple threat, a "writer's writer's writer" whose work was also widely celebrated.
Here's why: "Jesus' Son" revolutionized my sense of what books can do and how they work. Weighing in at a mere 160 pages, it's billed as a collection of stories, all of them narrated by the same character (a form I only came to know later as a "story cycle"). Because the narrator's often on drugs, he forgets where he is, gets confused or wanders down a back road in his memory. Thus, the book moves nonlinearly — it loops back, retraces its steps, revises itself. This strange motion makes the unnamed narrator's follies and epiphanies — his failed attempts at robberies, a tumultuous relationship with his girlfriend, meager attempts to make money and other offbeat adventures — all the more stark and heartbreaking.
Thinking back to a friend he and others had betrayed in "Two Men," for example, the narrator laments that "we'd torn open our chests and shown our cowardly hearts, and you can never stay friends after something like that." When he hears a woman scream upon learning of her husband's death in "Car Crash While Hitchhiking," he reflects, "What a pair of lungs! She shrieked as I imagined an eagle would shriek. It felt wonderful to be alive to hear it! I've gone looking for that feeling everywhere."
The writing here — and everywhere in Johnson's work, I'd soon realize — is somehow simultaneously funny and sullen, mystical and terrifying. With its masterful design and line-level lyricism, "Jesus' Son" is also a perfect marriage of content and form, a true hybrid consisting of equal parts novel, story collection, memoir and collection of poems.
If you're familiar with Johnson's work, you'll know that he excelled in several genres — he was a true triple threat, a "writer's writer's writer" whose work was also widely celebrated. The author of more than 15 books, Johnson won the National Book Award in 2007 for his novel "Tree of Smoke," and was twice named a finalist for the Pulitzer Prize. He was also awarded the Library of Congress' Prize for American Fiction posthumously last fall. As their video tribute to him shows, he never stopped taking risks in his work, never stopped looking for — and finding — suffering, salvation and vivacity in places other writers don't think to look.
I was such a fan of Johnson's work, in fact, that I almost didn't want to meet him in person and risk it affecting my regard for his writing. In the summer of 2000, though, I had the chance to attend a literary seminar in St. Petersburg, Russia (along with Jeff Parker, who'll join me Friday), where Johnson was on faculty. Johnson arrived in Russia later than I did, and students were told in advance that he would not be reading manuscripts; in other words, don't bug the poor man. A few days before I was to return home, though, I sheepishly approached him during a group walk and asked if we could find a time to talk about his work. He seemed surprised by the request. "My work?" he said. "Sure — let's have lunch. How about tomorrow?"
The next day — July 4, 2000 — Johnson took me out to lunch at a food court near the Nevsky Prospect. I fired question after question at him: How did he write "Jesus' Son?" What did he mean when he said he was influenced by the solos of Jimi Hendrix? How did he manage to publish his first collection of poetry at 19? What was he working on now? Johnson was gracious, funny and relaxed — we talked for an hour or so, as I remember — and he also struck me as joyful and curious. When he spoke about playwriting, which I believe he'd just taken up recently, he said he loved the social component — the way the actors "gave the work back to you."
He never stopped taking risks in his work, never stopped looking for — and finding — suffering, salvation and vivacity in places other writers don't think to look.
Later that same afternoon, the phone in my hotel room rang: It was Johnson, asking me if I'd come down to the front desk. When I got there he said, "Do you have a copy of 'Jesus' Son' with you?"
Of course I did — my "road copy" was upstairs. He asked me if he could have it so he could give it to someone he'd met — if so, he said, he'd make sure to get me another copy. I told him there was no need, and I happily gave him my copy. Back home in Syracuse a few weeks later, though, a package arrived at my door: it was a stack of signed books from Johnson, including a first-edition copy of "Jesus' Son."
While I only met Johnson one other time, I found him as generous in those brief encounters as he was in his work. As the years passed, I'd greet every new book of his — 2001's collection of reportage, "Seek," the wonderful "Train Dreams" in 2011 and so many others — as a welcome shock to the system, a new report from the margin.
It was with a heavy heart, then, that I opened this new book of stories — his first since "Jesus' Son," and his "last word" according to his publisher. Happily, though, "The Largesse of the Sea Maiden" does not disappoint. Rather, it boomeranged me back 24 years, to the day I first read "Jesus' Son" — and not only because one character reappears here. The stories in "Largesse" contain that same sense of restless curiosity, the same perfectly-tuned ear and razor-sharp revelation, that I've come to expect from Johnson's work. These five stories are mostly longer than those in "Jesus' Son," and often quite somber; loss, the passage of time and death and dying are among the central themes. At their core, though, these stories — like so much of Johnson's work — are, to me, about motion and transience. They pivot in striking ways, leap through time and read as light as a feather; they read easy, in other words — like clouds. You can hear as much in the title story, which first appeared in The New Yorker in 2014 and later in "The Best American Short Stories 2015."
"The Largesse of the Sea Maiden" is a parting gift from one of our finest writers, and one I wish I'd had the chance to thank him for. I would have loved to tell him, too, that his work literally changed my life, paved a road forward for me. I know it did so for thousands of others, too — just read the host of wonderful tributes (in publications like The New Yorker, Granta, McSweeney's, Longreads and The Los Angeles Review of Books, among others) from those who worked with Johnson or knew him well.
You read any book enough — love it enough — and you start to carry it with you, like a favorite song or an internal "road copy."
But hopefully a celebration of the work itself — either collectively or individually, every time we read it — serves as its own sort of thanks. After all, you read any book enough — love it enough — and you start to carry it with you, like a favorite song or an internal "road copy." Johnson knew that as well as anyone. "These long years later I could still recite the lines along with the characters, yet they sounded new," he writes in "Triumph Over the Grave." "… I'd read the whole thing again and found myself just as moved as I'd been the first time — the first dozen times — every time."
---
A celebration of the posthumous release of "The Largesse of the Sea Maiden" by Denis Johnson, with readings by Mona Awad, Jeff Parker, Stuart Nadler, Heidi Pitlor and Christopher Boucher, will take place Friday, Jan. 19, at 7 p.m. at Newtonville Books.
---
Christopher Boucher is the author of the novels "Golden Delicious" and "How to Keep Your Volkswagen Alive." He teaches writing and literature at Boston College, and lives with his wife and two children in Watertown.