Secretary Of State Galvin Calls For Same-Day Registration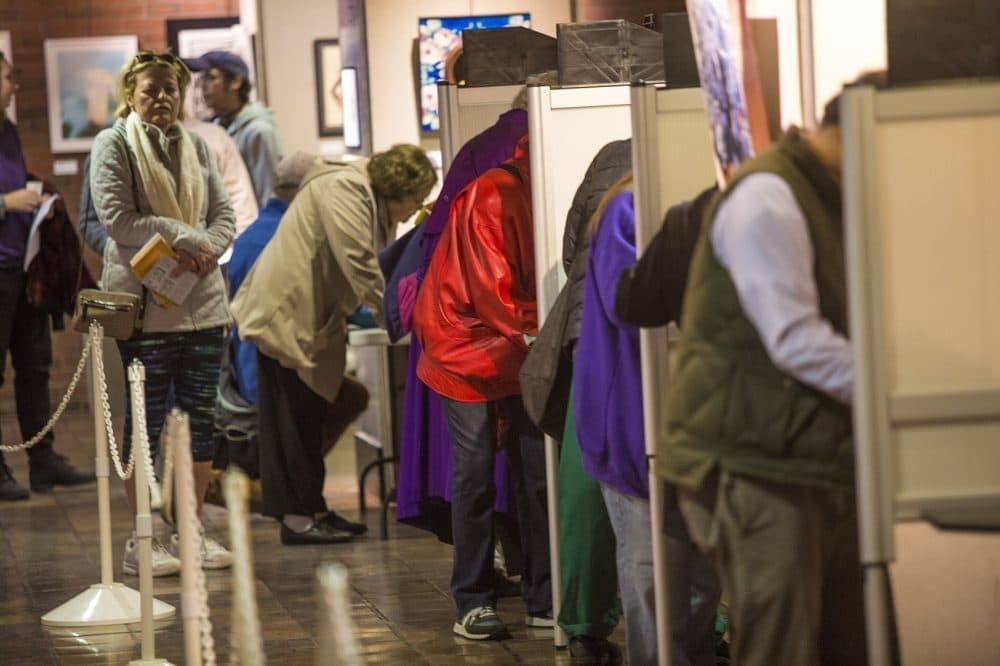 This article is more than 4 years old.
Massachusetts voters could both register to vote and cast a ballot on election day, under legislation proposed by the secretary of state.
"Allowing voters to register on Election Day is the next step in our successful effort to expand access to the ballot," Secretary of State William Galvin said in a statement Thursday.
Galvin's bill — which joins similar measures at the Legislature -- would allow so-called same-day registration to start in 2019, before the 2020 presidential election.
"Over the past few years, my office has worked to bring online voter registration, pre-registration, and early voting to Massachusetts," Galvin added. "This is yet another way to make it easier to cast a ballot for any eligible citizen who wants to vote."
Currently, Massachusetts voters must be registered at least 20 days before an election in order to cast a ballot. A superior court judge in July ruled that the 20-day cutoff was unconstitutional. The state is appealing the court ruling.
More than a dozen states have election-day registration, which research has shown to increase turnout.
Galvin, who has been secretary of state since 1994, this year faces a Democratic challenge for his office from Boston City Councilor Josh Zakim.
In his campaign kickoff, Zakim called for expansions of voting rights.
Galvin told the Boston Globe that his bill was not a result of Zakim's challenge. Galvin's office said in a statement that he has "expressed support for Election Day registration in the past."
In a statement, Zakim criticized the incumbent:
Secretary Galvin is again saying one thing and doing another. Although he purports to support enabling residents to register to vote on Election Day, he is actively trying to overturn a Superior Court decision that would allow for it. ... Despite his best efforts, Bill Galvin won't be able to pass himself off as a reformer when he has a 24-year record of upholding the status quo.
Galvin's legislation is now in front of the Joint Committee on Election Laws.
The Senate in 2014 approved a same-day registration measure but it did not survive talks with the House over an election bill that was signed into law.
With reporting by WBUR's Newscast Unit and Benjamin Swasey, and State House News Service
This article was originally published on January 25, 2018.