In 2017, Greater Boston Drivers Spent An Average Of 60 Hours In Traffic During Peak Times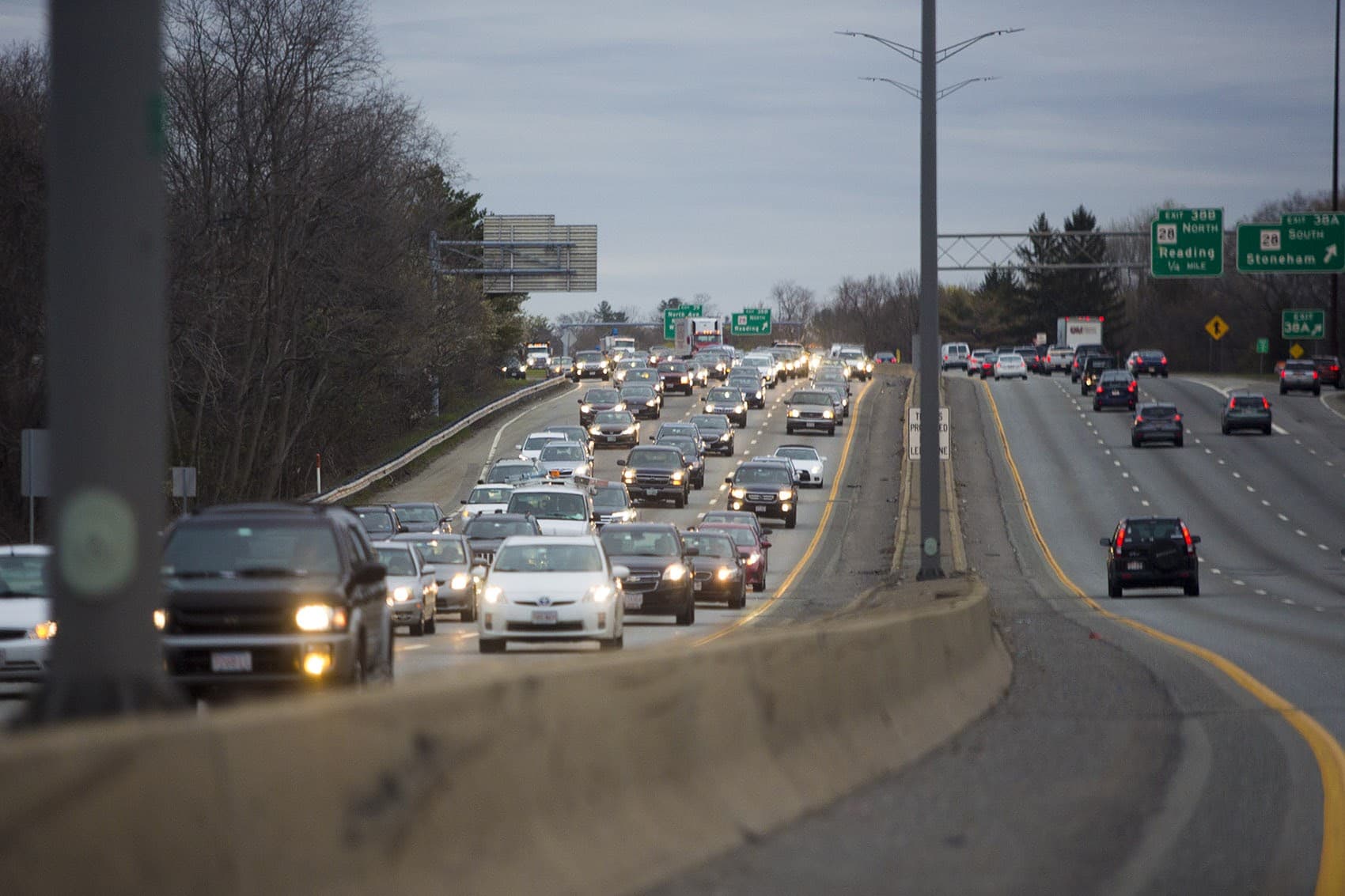 This article is more than 4 years old.
Another year, another sobering tally of the hours Boston drivers spend on congested roadways.
In 2017, drivers in the Boston area spent an average of 60 hours in traffic during peak periods, according to an annual scorecard from the transportation analytics firm INRIX.
That makes Boston the seventh-most congested urban area in the country. Los Angeles, at an average of 102 hours in traffic (yikes), and New York City, at 91 hours, easily top the gridlock list. Here's the top 10: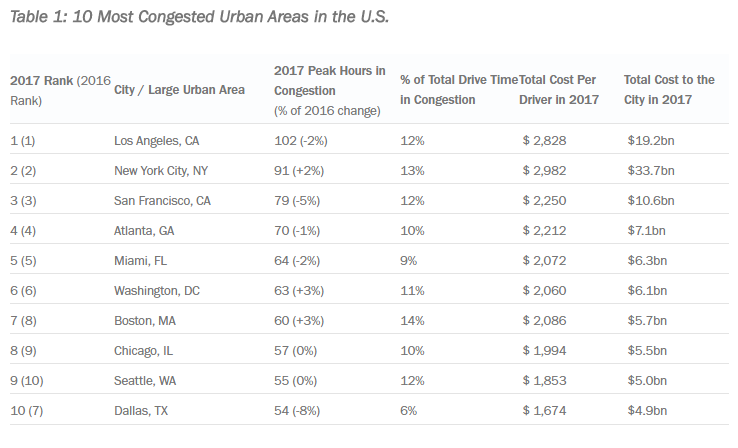 Greater Boston's traffic worsened in 2017, at least according to INRIX data. The firm's 2016 scorecard found drivers in our region — an area stretching west beyond Boston's boundaries, and along the North and South shores -- spent an average of 58 hours in traffic during peak periods, which was then eighth-worst in the U.S.
Congestion levies a hefty price on urban areas. INRIX calculates the direct and indirect costs of traffic on the average driver and on a region at large. For the Boston area in 2017, those tallies were $2,086 and $5.7 billion, respectively.
"If we're to avoid traffic congestion becoming a further drain on our economy, we must invest in intelligent transportation systems to tackle our mobility challenges," Graham Cookson, the chief economist at INRIX, said in a statement.
Transportation — cars, trucks and all the rest — is also the state's No. 1 source of greenhouse gas emissions, accounting for nearly 40 percent of emissions in 2014.
Some survey results support INRIX's data.
A WBUR poll in April 2016 found that most Boston area residents said traffic had gotten worse over the prior five years, and nearly 1 in 6 residents said they had considered leaving the region to get away from the traffic.
A separate survey, out Tuesday from the Metropolitan Area Planning Council, found that ride-hailing services like Uber and Lyft are contributing to Greater Boston's congestion. The MAPC data adds to the evidence that the popular services are, at least currently, exacerbating traffic in bustling urban areas.
Let's end with a tip. If you want to avoid a particularly clogged roadway, stay away from I-93 southbound.
The INRIX report found that a stretch of I-93 from Exit 20B to Exit 8 is, during peak times, the 10th-most congested roadway in the country.