From Longwood To Hollywood: Doctor's Film On Octogenarian Sex, Friendship And Death
This article is more than 3 years old.
Dr. Abe Mandelbaum sadly packs his bags and sighs his farewell to the Back Bay brownstone where he has long lived with his wife, Molly, whose dementia makes it impossible to stay.
He is driven down Commonwealth Avenue and through the Longwood Medical Area, where he takes a parting look at Harvard Medical School and Brigham and Women's Hospital.
It's a leave-taking as poignant as any departing college student's — except he's not 18; he's 83. And he's not going to college, he's going to a seaside residence for the elderly called Cliffside Manor.
The scene is even more poignant if you know the back-story: Actor Martin Landau, who plays Abe, was actually 87, not 83, during the filming of "Abe and Phil's Last Poker Game." It was his final role. He died last July at 89.
But the new film, which is now available on Amazon after a brief theater run, is not as much about death as it is about being old — old but still as human as ever.
"I think that when people look at old people, they look at them from below — putting them on a pedestal — or from above, making them like children," said Dr. Howard Weiner, who wrote, directed and produced the film. "But I wanted to portray them as real people."
His medico-cinematic multi-tasking appears to make him unique in the annals of film-making.
"Everybody is a real person, no matter what your age is," Weiner said. "And I wanted to set a real story in a home where I could deal with end-of-life issues. I could deal with sexuality. I could deal with narrative in a way that I think hasn't been dealt with before."
Deal he did. The film doesn't just include deathbed scenes; it includes an array of sex scenes, shot in good taste but still beyond what Hollywood has heretofore dared: Abe lovingly uses his hand to bring his wife to orgasm, then cries; his impotence makes that the only option.
He rejoices when he has his first erection in years, but when his wife is too deep in dementia to approach, he takes advantage of it himself. And he manages to get a much younger woman into bed, only to collapse annoyingly on top of her mid-act, just not up to the prolonged challenge.
Weiner, 73, admits that even he finds some of the sex scenes hard to watch. But he didn't want to "run away from sex" just because his characters were old people, he said; it is a primal force at any age.
And practicing medicine tends to make doctors supremely matter-of-fact about the human body.
"My background as a physician was part of everything I wrote," he said.
Medico-Cinematic Multitasking
Weiner isn't just any physician. He holds a named professorship at Harvard Medical School, directs the Partners Multiple Sclerosis Center at Brigham and Women's, and co-directs the Ann Romney Center for Neurologic Diseases there.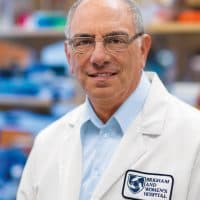 In classic Longwood style, he mixes the practice of medicine with research. His scientific papers have been published in prestigious journals. He also crosses disciplines from neurology to immunology.
That Longwood prominence provided not just inspiration but support, both moral and financial: At a recent screening at the Coolidge Corner Theatre in Brookline, Weiner thanked the late biotech pioneer Henri Termeer; philanthropist Eugene Applebaum, who was Weiner's patient until his death in December; and Dr. Dennis Selkoe, a leading Harvard expert on Alzheimer's disease who co-directs the Ann Romney Center with Weiner.
Weiner also put money into the film himself, he said, "because you can't ask other people for money if you don't [contribute] for a film project." But in general, "it was financed and supported by our group of science philanthropists," he said.
The film has scored 67 percent approval on the review site Rotten Tomatoes. Reviews have ranged from a New York Times pan --
"The medical tidbits, however awkwardly presented, are the most distinctive aspects of the script. The flat direction, alas, is not the work of a filmmaker."
-- to a Variety rave --
This low-key and deeply felt indie is unsentimentally blunt while addressing the humiliating debilitations that often define geriatric life. At the same time, however, it scrupulously eschews excessive grimness and shameless heart-tugging, and elicits more than a few laughs in the bargain.
Normally, the adage "don't quit your day job" refers to the long odds against success in Hollywood. In Weiner's case, patients might worry that making movies could get in the way of his medical progress. But not to worry, he said: "I really didn't take a day away. It's not an either-or."
He wrote the script when he would have been taking some other needed break from medicine, like reading a novel. "You're sitting on the plane, you work on it," he said.
Filming took place over five weeks in Newburyport, Mass., so he was not at the hospital as he would normally have been on weekdays.
"But I would come down and have meetings with my scientists on Saturday and Sunday, instead of meeting during the week," he said.
Weiner has made a previous film, a philosophical exploration of some of life's biggest questions called "What Is Life? The Movie."
His medico-cinematic multi-tasking appears to make him unique in the annals of film-making.
"I'm not aware of a doctor who was working full-time as a physician ever taking on producing a film as a side-project," said Charles Merzbacher, an associate professor in film and television at Boston University. "That's quite an accomplishment, just because of what's involved in making a movie, which is more than a full-time job in itself."
There have, however, been filmmakers who studied medicine and then went on to make movies, Merzbacher noted: Michael Crichton, a hugely successful author who also wrote screenplays and directed some movies, went to Harvard Medical School, though he ultimately chose not to work as a doctor.
Australian filmmaker George Miller, best known for the Mad Max movies, also studied medicine, though he, too, chose film over medicine.
"It's just so difficult to make movies, and it's certainly difficult to be a doctor," Merzbacher said, "so I think to try to do them simultaneously is next to impossible."
But he can imagine, he said, that medical training is good preparation for filmmaking: the task-juggling, the need to be organized, the endurance gained from sleepless hours.
In some ways, though, it may not be a good fit, Merzbacher said: "The clinical eye with which doctors have to look at the world is not necessarily conducive to the arts," he said. "Though a doctor can of course have an artistic side," and medicine provides a great many compelling human stories.
When actor Martin Landau was dying in real life, he told his daughter that he considered the film one of his greatest performances, Weiner said. Near the end of the movie, Landau's character offers some final thoughts to the director of Cliffside Manor, who has said he hates old people:
"You know, I don't hate what happens to old people. I'm glad I got to be old. I love life."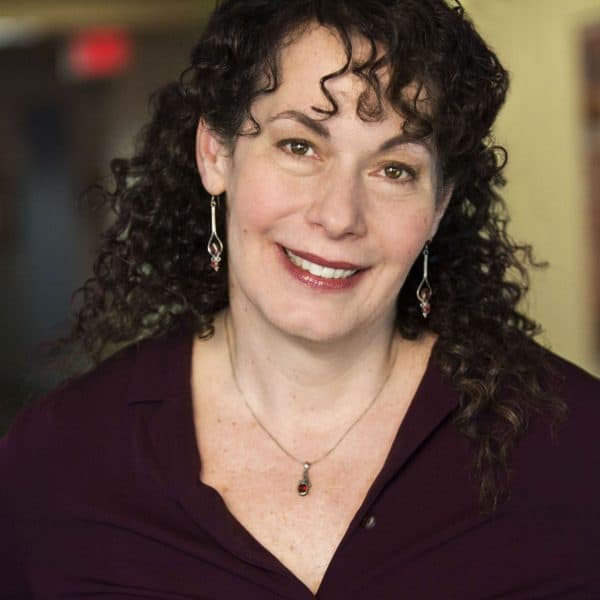 Carey Goldberg Editor, CommonHealth
Carey Goldberg is the editor of WBUR's CommonHealth section.