The Best And Worst Moments From This Year's Academy Awards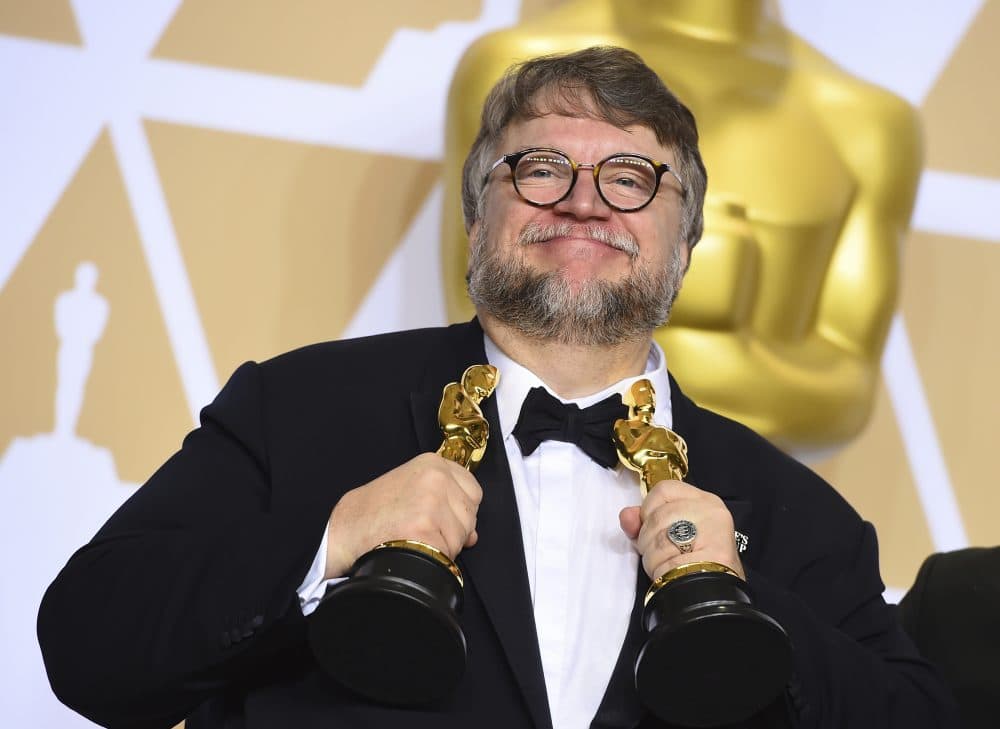 This article is more than 4 years old.
Here's a first look at what happened during the 90th annual Academy Awards on Sunday night. (See here for a full list of winners.)
An Expected Best Picture Winner
Despite rumors among odds-makers of possible "Get Out" or "Lady Bird" insurgencies, I had already weeks ago resigned myself to "The Shape of Water" winning this year's Academy Award for Best Picture. One of the two nominated films I actively dislike (though at least it's not as awful as "Darkest Hour"), director Guillermo del Toro's bizarrely violent fantasia about a mute woman's hot and heavy love affair with a studly sea monster during the civil rights era pushes all the buttons that tend to move Academy members most.
It's first and foremost a movie about being in love with the movies, positioning Sally Hawkins' protagonist in an apartment above a gorgeously crumbling Art Deco cinema palace and giving her a gay best friend (Richard Jenkins) with whom she watches old musicals every night. It's even got a tacky, black-and-white dance number that calls to mind "The Artist" — that already forgotten Best Picture winner from a few years back in which Hollywood once again lovingly paid tribute to itself, the year before they awarded "Argo" for being the movie in which movie producers rescued the hostages from Iran. Academy voters are such suckers for flattery I still can't believe "La La Land" lost last year.
It's the kind of movie fans like to call "transporting," but I'm not along for the ride. Sorry, but I can't shake a certain squeamishness about our protagonist's icky fish fetish being equated with the actual struggles of the film's black and queer characters during this particularly ugly historical period. (Also the overweening, Oscar-awarded score by Alexandre Desplat telegraphs the twee-ness like aural ipecac. I wanted to stab myself in the eardrums.)
On the other hand I'm slightly relieved that "Lady Bird" and "Get Out" escaped unburdened by the mantle of being Best Picture winners. (It's always cooler to lose these things, anyways.) Greta Gerwig's wonderful coming-of-age picture is probably too intimate to bear the outsized expectations that come with such an award, while Jordan Peele's subversive horror picture was so sly and edgy I'd hate to see all his promise squandered on studio prestige projects. And I note with a hint of sadness I've said similar things about del Toro in the past.
— Sean Burns
---
Best And Worst Speeches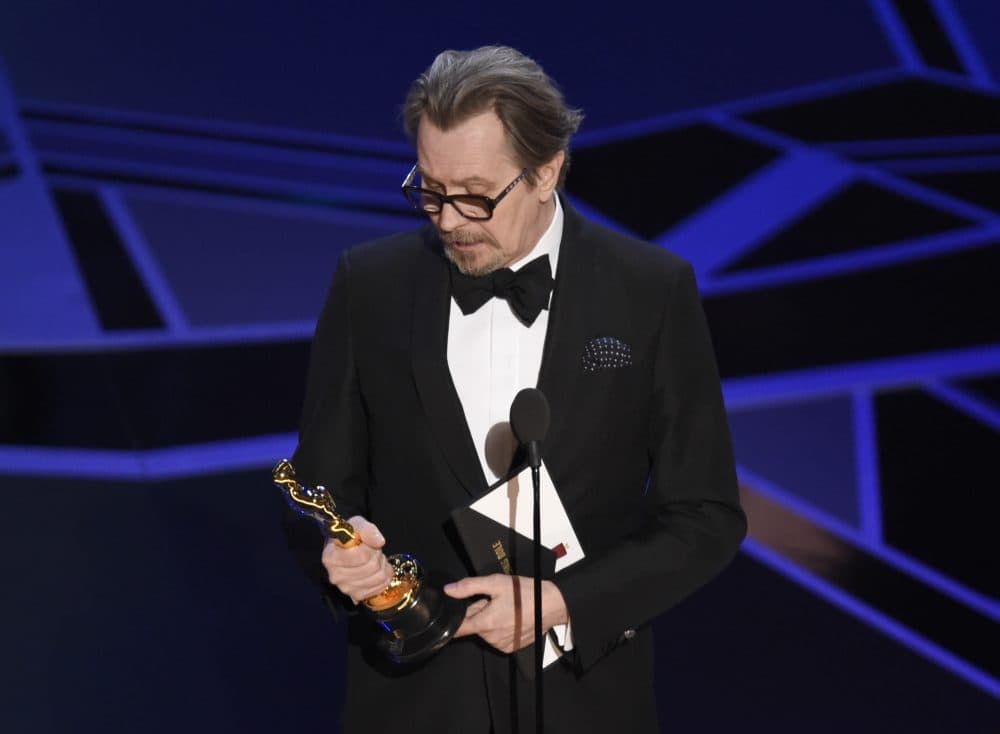 This was the most boring Oscars ever. It's not that it was predictable — though it was. There wasn't a single surprise in the top six categories that anyone who had watched the Golden Globes, SAG and Directors Guild Awards couldn't have predicted. But this year's show lacked energy. It reflected our collective burnout — political and social.
As for the speeches, Guillermo del Toro, with the Directing and Best Picture Oscars for "The Shape of Water," began by saying, "I am an immigrant." He ended by dedicating his award to young filmmakers: "This is a door. Kick it open and come in." Del Toro's win marks the fourth time a filmmaker from Mexico is taking home the Oscar for directing in five years (Alfonso Cuarón in 2013, Alejandro González Iñárritu in 2014 and 2015).
I had to prop my eyes open to keep listening to predicted Best Actor winner Gary Oldman's monotone thank yous to the Academy, to America and Winston Churchill. Having played Churchill in "Darkest Hour" about the leader's pivotal role in stemming the Nazi tide in World War II, Oldman might have said something more profound and relevant about leadership in our world now. Instead, he wrapped up by asking his mom to put a kettle on.
Frances McDormand finally shook things up when she won her predicted Best Actress Oscar for her pungent, pugnacious turn in "Three Billboards Outside Ebbing, Missouri." She was all fire and sass when she announced she had things to say, put her Oscar down, and asked all women nominees in the audience to stand up — imploring Meryl to lead the way. Then she left us with this final edict: "inclusion rider."
Jordan Peele's remarks after winning Best Original Screenplay for his wickedly funny, subversive horror satire and first film "Get Out" were touching. He says he kept re-writing the script even though he didn't believe anyone would ever make it, then sweetly thanked his mom.
Jodie Foster came out on crutches (ski accident) and when co-presenter Jennifer Lawrence asked why, Foster narrowed her eyes and muttered "Streep" -- to big laughs.
Tiffany Haddish doing anything was funny, especially presenting with Maya Rudolph— and ending by saying she wanted Meryl to be her mom one day. This duo must make a movie together — or host the Oscars next year.
— Joyce Kulhawik
---
About That Ceremony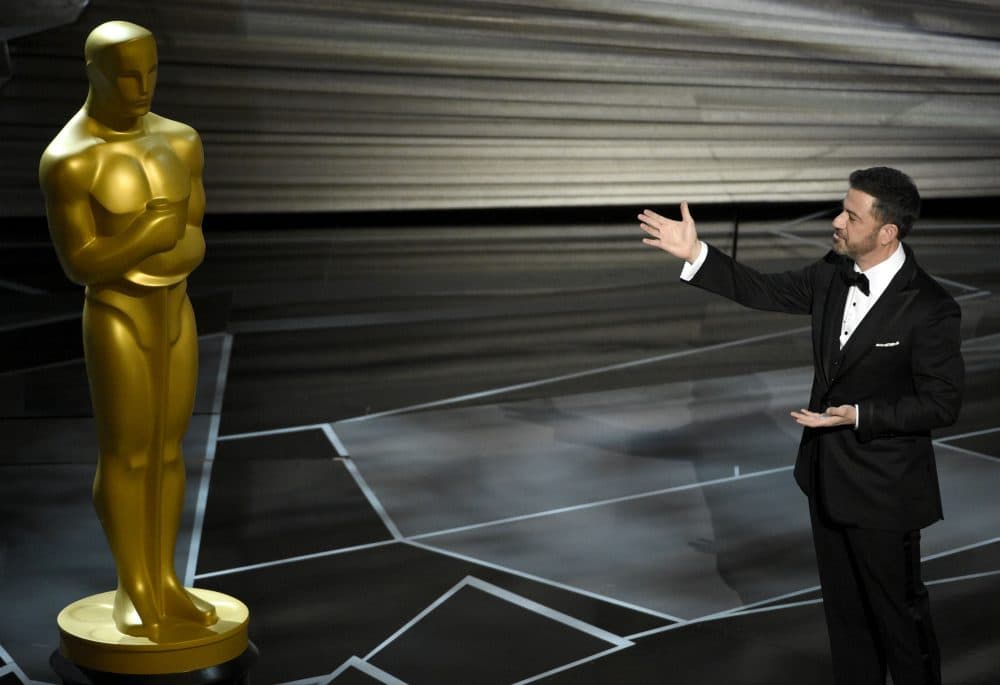 In the 12 months since Jimmy Kimmel presided over Oscar's biggest screw-up, the cheerfully louche former host of Comedy Central's "The Man Show" has assumed an unexpected role as late-night television's unlikely conscience. Rocked by the illness of his newborn son, Kimmel has discarded his fratty, Playboy Club roast-host persona and thrown himself into the political fray on matters of Obamacare, DACA and gun control. He now cries on TV more than any of this year's Oscar winners. It's been a beguiling, humanizing turn for the comic, and regrettably one he couldn't pull off while hosting Sunday night's ceremony.
A curiously joke-free monologue occasionally pecked at low-hanging fruit like Mel Gibson and Jim Belushi, as if auditioning for the most cutting-edge comedy routine of 2003. Kimmel cleverly offered a free jet ski to whoever made the shortest speech but that was predictably flogged to death over the ensuing 16 hours. The program eventually stopped altogether for an interminable field trip in which the host and several luminaries crossed the street to Mann's Chinese Theatre and interrupted a preview screening of "A Wrinkle in Time," complete with Armie Hammer firing a hot dog cannon into the faces of attendees.
A few years ago the Academy's Lifetime Achievement Oscars were pushed off to an earlier ceremony that's now barely mentioned on the ABC broadcast. It's an awful shame because as a kid, seeing these awards while watching the show were how I learned a lot about film history, and they inspired me to seek out movies older than myself and begin to understand that art exists in a continuity. Somewhere along the line it was determined that such things take up too much airtime, so instead we have Ansel Elgort bringing a six-foot submarine sandwich to moviegoers who have no idea who he is.
Kimmel remained scarce after this dreadful time-suck of a routine, with the back end of the evening revived by delightful banter from co-presenters such as Jane Fonda and Helen Mirren, Jodie Foster and Jennifer Lawrence, and most especially Tiffany Haddish and Maya Rudolph -- who all but ran away with the evening. Their point was made. The future is female, especially for this show.
— Sean Burns
---
The Ones We Wished Won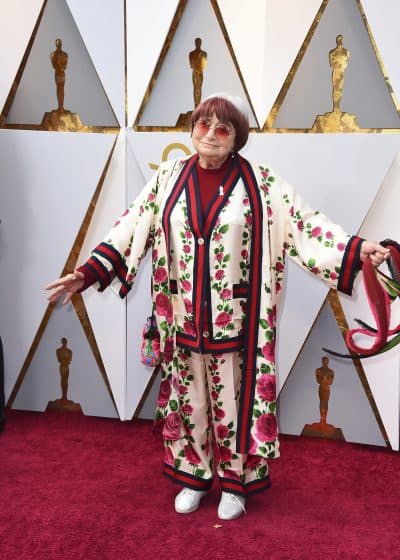 Those films that crowd the outside edges of an Oscar ballot have made the race more intriguing in recent years. It was fantastic to see Jordan Peele win for Best Original Screenplay for his African-American horror story cum social commentary "Get Out," a film that seemed an unlikely inclusion based on its genre roots. He's the first black screenwriter to win an Oscar for the category. But the film was too unique and too much, too many things to too many people to ultimately weigh in a serious contender in the Best Picture category.
In the end, films like "Dunkirk" and "The Shape of Water" with the big screen pedigree and grand filmmaking scale took center stage. "Get Out," "Lady Bird" and "Call Me by Your Name" never felt like real threats, but their inclusion sparked conversations that might have otherwise not taken place.
It's too bad too that "The Florida Project," the heartfelt tale about children occupying a Florida motel, something of "400 Blows" reimagined in flamingo pink, didn't see more recognition than a deserved nod for Willem Dafoe as Best Supporting Actor.
Also something of a stunner to see "Phantom Thread," an ambitious period piece starring Daniel Day-Lewis — the greatest thespian of our time with three Oscars in hand — and directed by visionary filmmaker Paul Thomas Anderson, come away blank in the major categories.
Sad to see Agnes Varda miss for her infectious and frolicking documentary, "Faces Places," but "Icarus" had is finger on on the hot topic of Russian doping. Varda did however garner an honorary Oscar and it was apt and fitting as well to see James Ivory ("Howard's End") at 90 take home his first Oscar for Best Adapted Screenplay for "Call Me by Your Name."
— Tom Meek