Forecast: Quiet Weekend, But Possible Third Nor'easter Next Week
This article is more than 1 year old.
The weekend is here and power is still being restored to some of you. With two major nor'easters in a short amount of time, nobody wants third one next week.
All the computer models agree that a big ocean storm is going to develop Monday into Tuesday but what we're not sure about yet is how much impact there will be to Southern New England. The trend with the models has been for the storm to stay far enough offshore so we don't see a major impact, but it does look like it will come close enough to see some.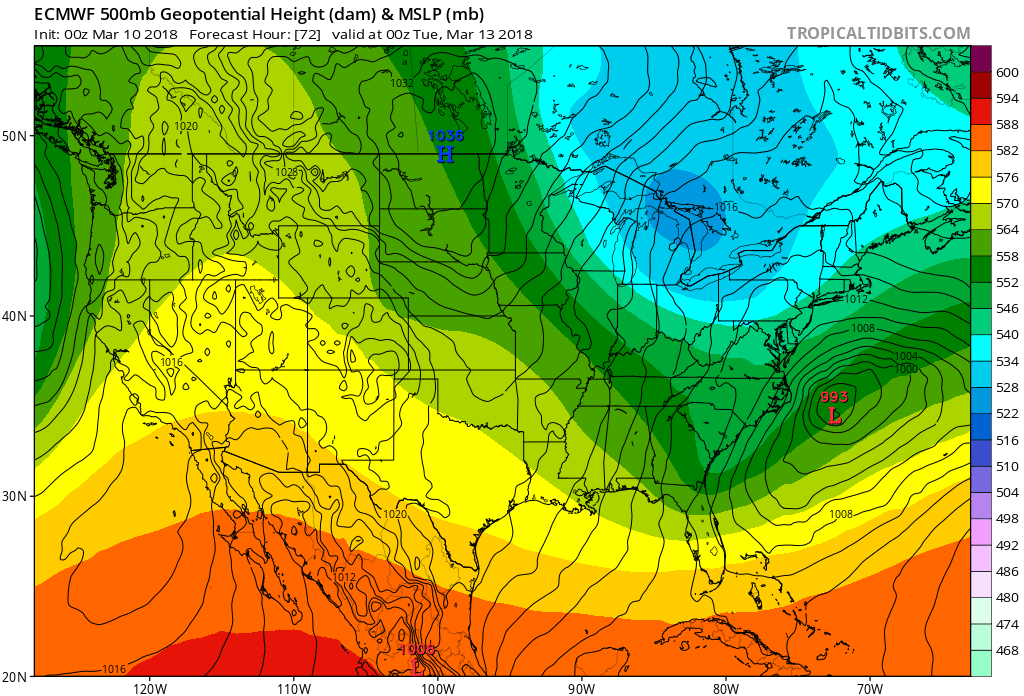 Models can change of course and this is one of the reasons why you shouldn't negate the fact that we could see a big snowstorm next week or freak out about the fact we could see a big snowstorm next week. The point of letting you know all of this is to give you a time of when this may occur — which would be Monday night into Tuesday.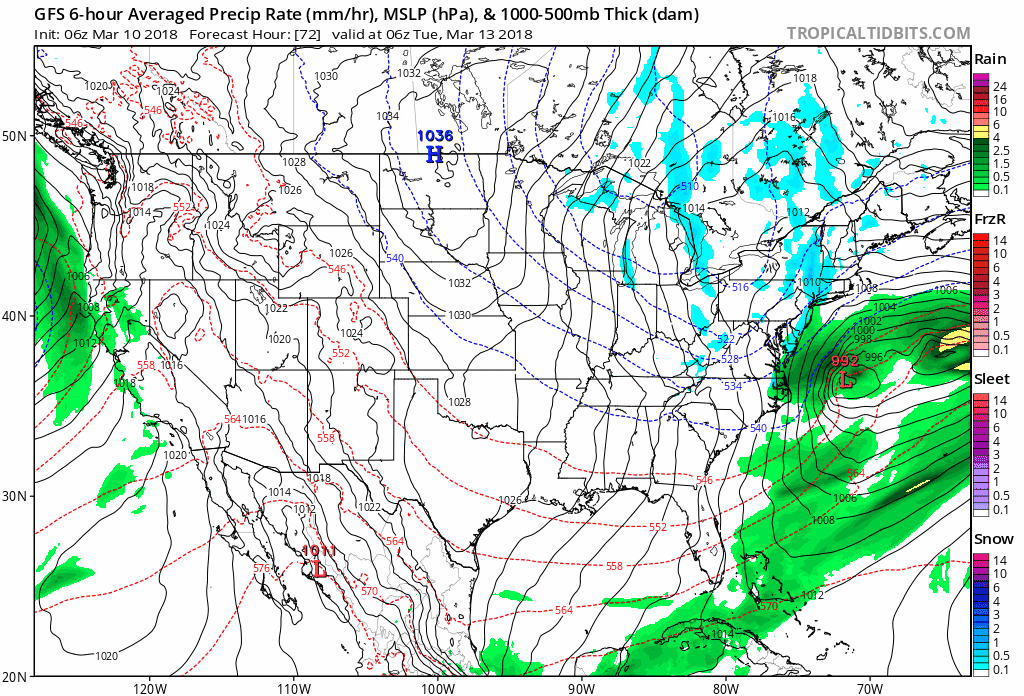 Odds are a funny thing because even when the odds favor something happening or not happening there's still the possibility of the other outcome. Right now, the odds are leaning towards a brush with the system with some accumulating snow, but not a crippling snowstorm. Since we would be on the western fringe of the storm, the snow would also be lighter and a bit fluffier than we saw a few days ago.
How Bad Could It Be?
A worst-case scenario would bring another nor'easter to the area with heavy snow and strong winds. This would mean more coastal flooding and even power outages. On the flip side the storm could still end up further out to sea and we'd only see a few clouds and some snow showers. As of this writing Saturday morning, I'm thinking some impact with some accumulating snow, especially over eastern areas, but not a major snowstorm. Once this storm goes by it does look like the pattern undergoes a bit of a change, and while it will be chilly for several days, I think that we will finally start to see some more spring-like weather about the time astronomical spring arrives.  Lastly, don't forget to set your clock ahead an hour before you go to bed tonight.
You can follow my updates here and on Twitter @growingwisdom.
---
Saturday: Partly sunny. Blustery at times. Highs 38-43
Saturday Night: Clear and cold.  Lows in the 20s to near 30.
Sunday: Sunshine and clouds. Highs in the mid-40s.
Monday: Cloudy, may snow at night. Highs 35-40.
Tuesday: Some snow is likely. Highs in the 30s.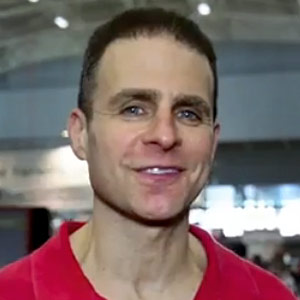 David Epstein Meteorologist
David Epstein is WBUR's meteorologist.