Mass. Gets Whacked By 3rd Nor'easter In Less Than 2 Weeks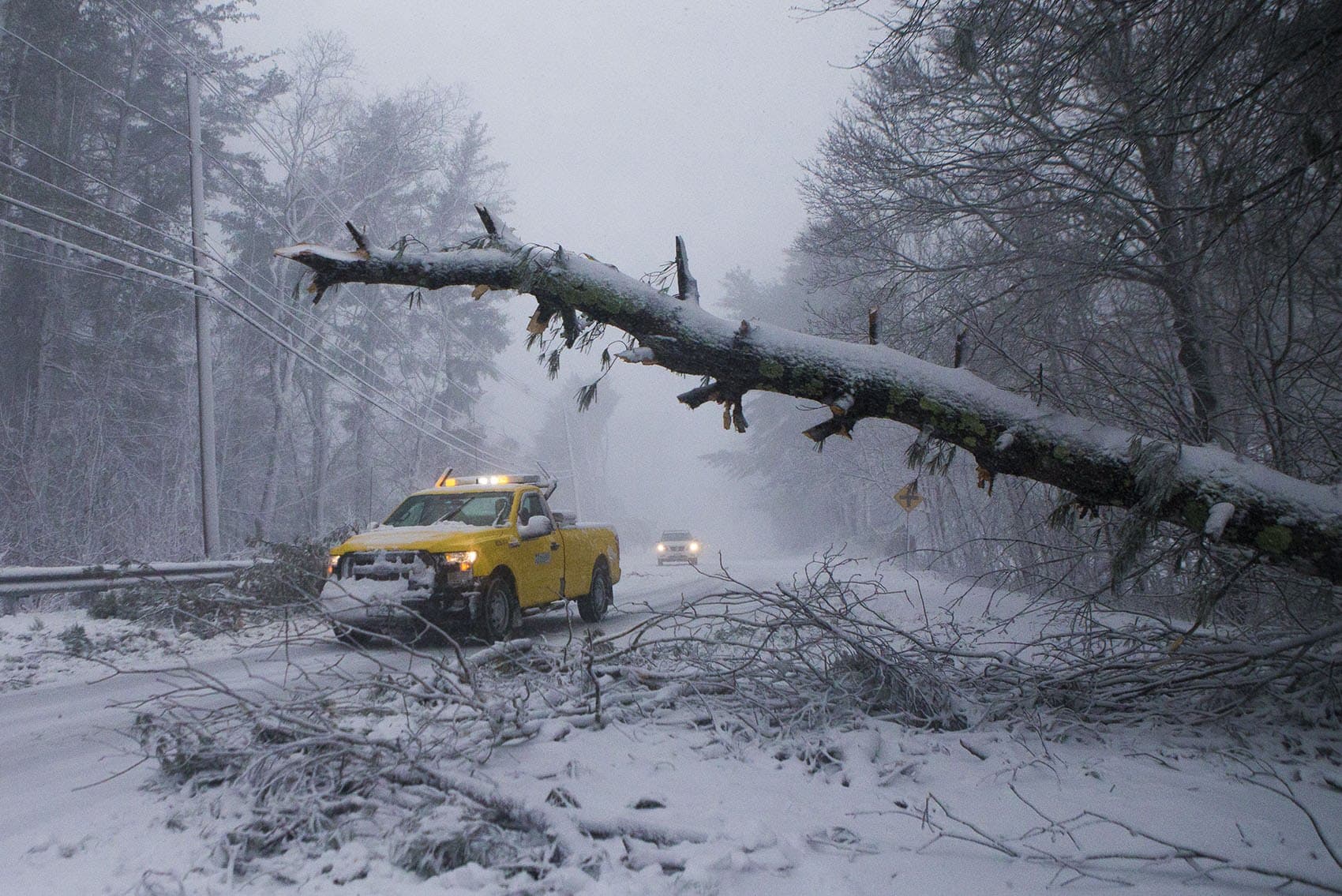 This article is more than 4 years old.
A third nor'easter in less than two weeks blasted the state Tuesday, bringing with it heavy snow and leading to widespread power outages in parts of Massachusetts.
As of 7:30 p.m. Tuesday, more than 190,000 customers were without power statewide, with outages concentrated in southeastern Massachusetts and on Cape Cod and the Islands.
"Full restoration," the Massachusetts Emergency Management Agency said in a midday statement, "is likely to be a multi-day effort."
Boston and other districts have cancelled school for Wednesday.
The storm's heaviest snow was expected to continue through Tuesday evening in eastern Massachusetts. The state's entire coastline is under a blizzard warning until 8 p.m., and the rest of the state is under a winter storm warning through 8 p.m.
Locations including Boston, Hyannis, Falmouth and Plymouth reached official blizzard conditions Tuesday.
The National Weather Service defines a blizzard as three or more hours of sustained wind or frequent gusts to 35 mph or greater, and falling or blowing snow that reduces visibility frequently to less than one-quarter of a mile.
Locations on the Cape and on the Islands reported wind gusts over 60 mph.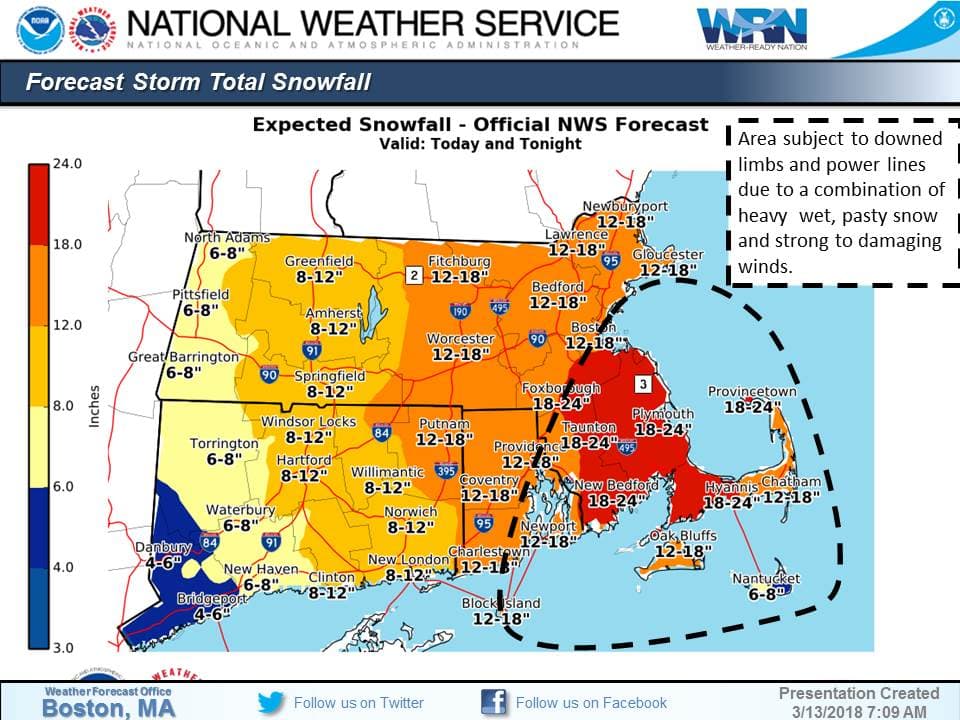 By the time the storm moves out, up to 18 inches of snow is expected to fall in Boston, with higher amounts around the South Shore and Cape Cod.
Sixteen inches of snow was reported in Natick and Westwood, as of 2:30 p.m. Boston's Logan Airport had 8 inches as of 1 p.m.
MEMA said there were no "significant" coastal flooding impacts during Tuesday morning's high tide.
Norwell Fire Captain Jeff Simpson said his South Shore town was hit hard.
"We have wires down in many parts of town, along with trees blocking roads," he said.
It was a similar experience in Yarmouth.
"We have most of our community right now without power," Yarmouth Deputy Police Chief Steven Xiarhos told WBUR around 3 p.m., "and power lines in the roadways, we have poles down, we have trees down. It's very treacherous."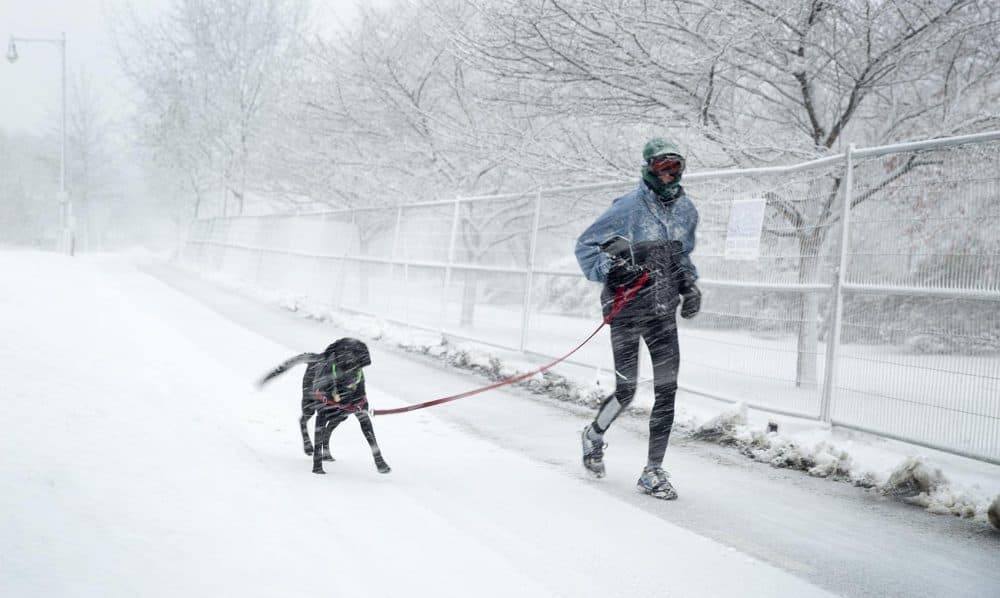 State police said that traffic was light on snow-covered roads. Troopers responded to spinouts, jackknifed tractor trailers and minor crashes.
After 2:30 p.m. Tuesday, state police lowered the speed limit for most of the Massachusetts Turnpike to 20 mph.
Gov. Charlie Baker had asked employers to allow employees to work from home or take the day off Tuesday. Baker told nonessential state government workers to stay home, and hundreds of schools were closed for the day.
On Tuesday, the MBTA commuter rail was operating on an "extremely reduced schedule," the transit agency said, and the Red, Orange, Blue and Green lines were operating "with reduced frequency that is similar to a Saturday schedule." Many MBTA buses were on snow routes, and ferry service was suspended for the day. Bus shuttles were also replacing the Mattapan Trolley.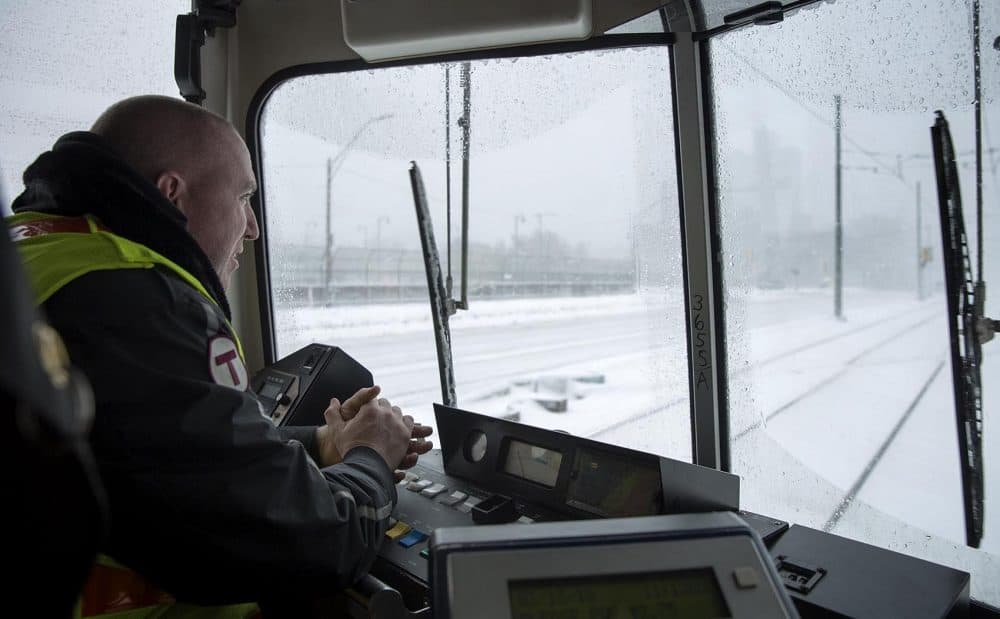 Amtrak suspended service between Boston and New York City for the day, and at Logan Airport, Massport said it plans to have arrivals start again late Tuesday, with departures some time after that.
It's the third nor'easter of the month, following storms on March 2 and March 8.
Both the March 2 nor'easter and a Jan. 4 storm caused floodwaters to inundate low-lying coastal areas, raising questions about the state's climate resiliency. Baker said he plans this week to file legislation addressing climate change.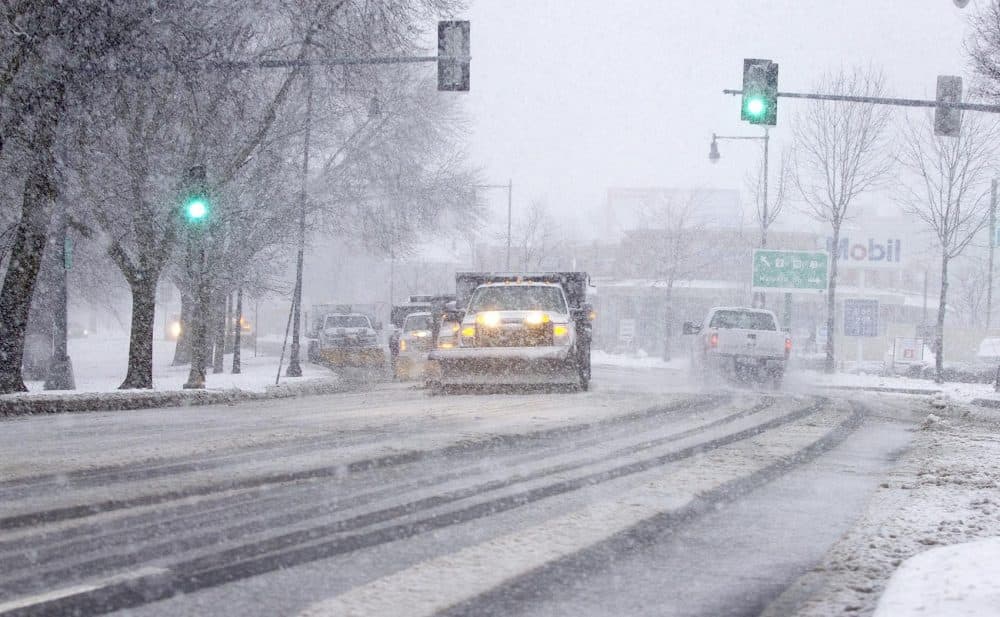 With additional reporting from WBUR's Meghan B. Kelly and the Newscast Unit, and The Associated Press
This article was originally published on March 13, 2018.