Jazz Saxophonist Rudresh Mahanthappa's Indo-Pak Coalition Brings South Asian Grunge To ICA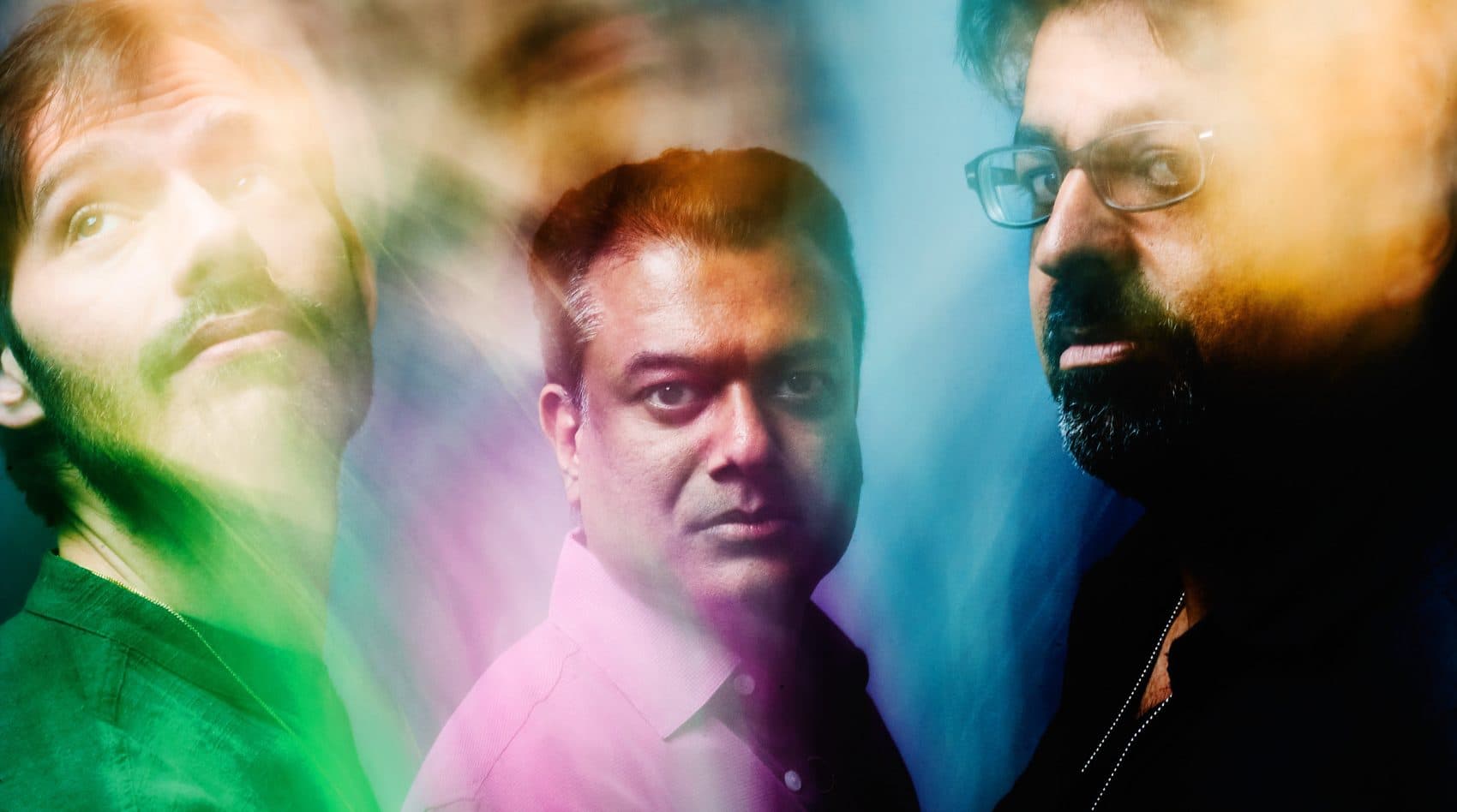 This article is more than 3 years old.
"I wanted to evoke a rock energy and feel with an almost grungy sound, but still have South Asian stuff in there."
It might come as a surprise that jazz saxophonist Rudresh Mahanthappa — a Princeton professor of music and Guggenheim fellow known for his work with pianist Vijay Iyer and a Charlie Parker tribute album called "Bird Calls" — is using words like "grungy" to describe his most recent project. But then again, describing someone like Mahanthappa as a jazz musician turning to rock music feels reductive.
His discovery of the musical angle on his new album is more complicated. Although there is no question that Mahanthappa is firmly established in the jazz community (he has been No. 1 in DownBeat's polls for alto saxophonists several times), he describes his music as growing from straight ahead jazz but subsequently a manifestation of his "figuring out who I am and how I fit into the American landscape."
Talking about his new album, Mahanthappa emphasizes the sonic development and expansion of his Indo-Pak Coalition. It has been almost 10 years since the trio of Rez Abbasi on guitar, Dan Weiss on tabla/drums and Mahanthappa have recorded, and in this new album, "Agrima," the group brings Mahanthappa's compositions to life with additions of electronics and a tabla-drum set hybrid. More than an exploration of colliding cultural experiences, Indo-Pak's new music is also a reflection of Mahanthappa's personal growth and self-recognition of his bicultural identity.
World Music/CRASHarts will bring Indo-Pak Coalition to the Institute of Contemporary Art on Sunday, March 18. Although the group has not recorded since their first project, they have been touring consistently. "We've been playing together a very long time so there's a lot of shared knowledge and trust, and that definitely comes out in the music," Mahanthappa said.
As he has been writing new music for the group utilizing new textures and equipment, this bond has become increasingly important: "At least 50 percent of composing is picking the right people and knowing who is actually going to play your music. Then, a lot of stuff will write itself because you're writing to people's strengths, and to challenge them as well."
Writing music that directly deals with South Asian influences has not always felt natural to Mahanthappa, although his Indian-American identity in relation to his music was certainly on his mind during his musical development. He described feeling frustrated by artistic projects that "tried to integrate Indian or South Asian themes in a superficial way." He encountered so-called "fusion" bands initiated by Indian musicians who incorporated non-Indian forms of improvisation, but were not aware of the very basic elements of the jazz idiom. There were also groups of jazz musicians interested in Indian music but coming from a place of exoticism, maybe adding a tabla to their band but "not dealing with the thousands of years of tradition that the instrument has traveled."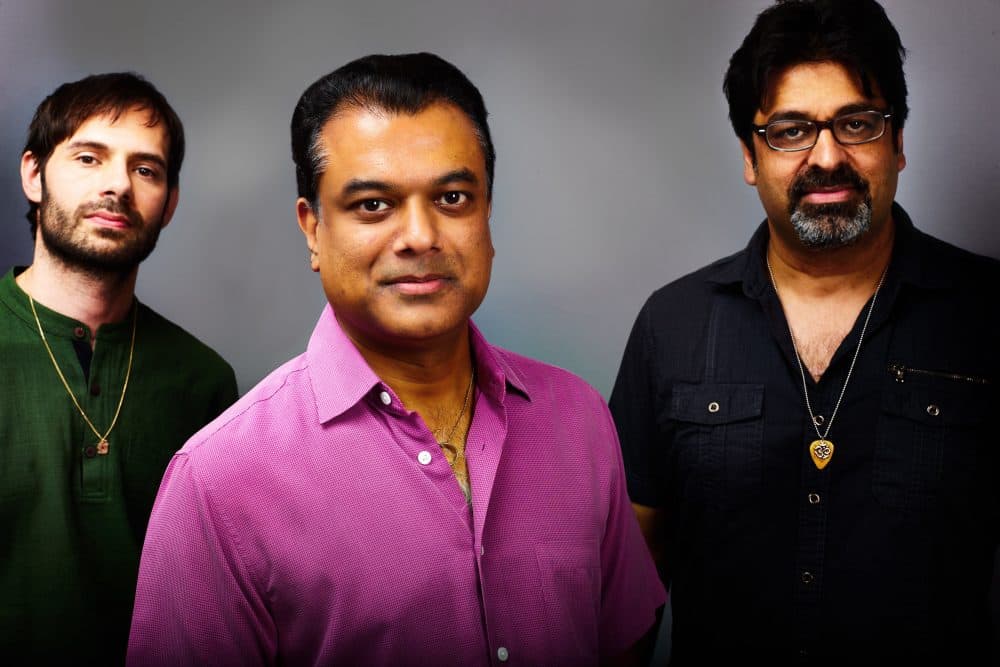 As a young musician in Chicago playing straight ahead jazz and still having audience members come up to him saying, "I really love the Indian influence in your music," Mahanthappa searched for authenticity amid exoticism, which, as he pointed out, "is just a veiled form of racism."
"It took a long time, and I consciously avoided working with Indian instrumentalists or claiming that anything I was doing was overtly Indian," he said. "It becomes a larger conversation. It's not just about me and the music I make and how I'm relating to it, it's also what comes back to you from the audience."
His formation of the Indo-Pak Coalition and the release of their first album in 2008 was a breakthrough. In the same year, he released the album Kinsmen under his own name, which heavily incorporated South Indian classical music. He finally felt like he was making "a compelling musical statement with Indian musicians, using concepts from Indian music in a respectful way, and in a way that didn't feel blunt and exotic."
The solidarity he found with his fellow musicians was helpful to him, but at the core was a feeling of comfort in incorporating his identity into the music. "It has to be authentic and it has to feel the way that I feel. Which is Indian and American and neither and both every second of every day."
In "Agrima," Mahanthappa's easeful integration of jazz and Indian music is elevated by his most recent journey of self-discovery through electronics. The song "Snap" opens with a declarative, patterned, ornamented solo statement by Mahanthappa. As Weiss joins on tabla and Abbasi plays a nasal guitar vamp, Mahanthappa plays with swooping and bending textures of his saxophone. Then, the sound balloons as Mahanthappa adds delay effects to his saxophone, Weiss' cymbal swells above the tabla and Mahanthappa launches into the melody. His solo manifests in repeated rhythmic patterns that fleetingly explore and groove in new subdivisions before accelerating into flows of eighth notes. Mahanthappa digs into the rhythmic patterns with a growling sound that raises the stakes (and connects to his grunge reference) — he always starts his solos brazenly and confidently making them about the build of urgency rather than energy, which is already there.
The album does indeed rock and groove, but more than anything it is evidence of Mahanthappa's unique story and his reaching for further possibilities. As he says, "It's a form of meditation, a sort of self-communication that can put you in a different state of mind that's only positive towards higher achievement and higher enlightenment."
---
Rudresh Mahanthappa's Indo-Pak Coalition performs at the ICA on Sunday, March 18.
Claire Dickson Contributor, The ARTery
Claire Dickson is a jazz vocalist and writer studying at Harvard College.