Some Mount Ida College Students Say School Closure Leaves Them Without A Clear Path Forward
Play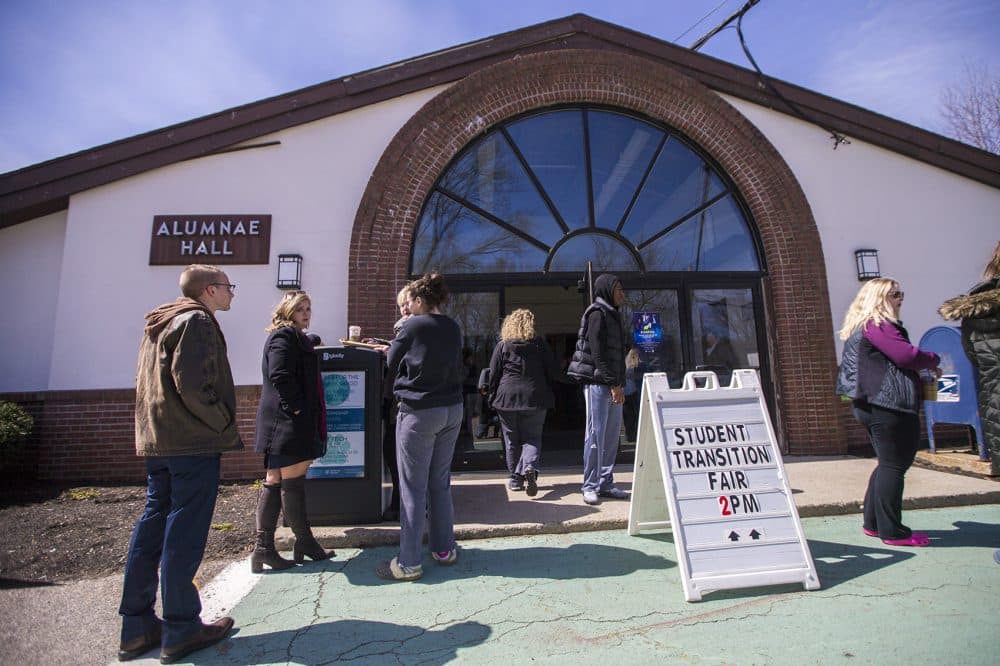 This article is more than 4 years old.
Students at Mount Ida College in Newton are scrambling for information after learning last week that the 118-year-old school will be acquired by the University of Massachusetts.
Even after a meeting with UMass officials, many students — and incoming students — said they don't have the information they need about what the merger means for them.
High school senior Kaitlin Singarella was planning to study animation at Mount Ida in the fall. She found out the small private school was closing from a friend who read about it in the news.
The UMass system has promised current Mount Ida students in good academic standing guaranteed admission to UMass Dartmouth next year. But Singarella said she's still unclear on where she, as in incoming freshman, fits into the equation.
"The initial shock has slowly worn out but I'm still very stressed out," she said. "And now I have to scramble and find a new college to start off with."
Singarella explained she's stressed because she's not sure how many schools will accept students for the fall this late in the application season.
But while Singarella is scrambling to figure out where to start her college career, students like Lacey Perry are trying to determine how they're going to finish their degrees.
"It's devastating," said Perry. "I think today has been the first day that I've kind of held myself together."
Perry is studying dental hygiene at Mount Ida. But because the UMass system doesn't offer a similar degree, she's also scrambling to figure out next steps.
"I have emailed a few schools wondering if I could possibly transfer and get in and I've already gotten three no's from colleges," said Perry. "Telling me that they're already full for next year and it's too late."
For Perry, there are no clear answers on how to move forward. Meetings with students and parents at Mount Ida college were all closed to the press Monday but Perry added any communication she's gotten about the closure hasn't been helpful for her situation.
WBUR tried to reach out to officials with the University of Massachusetts system and Mount Ida College but did not get a response.
This segment aired on April 10, 2018.