Americana Series At The Boch Center Wants To Bring Folk Back To The 'Epicenter' Of The '60s Scene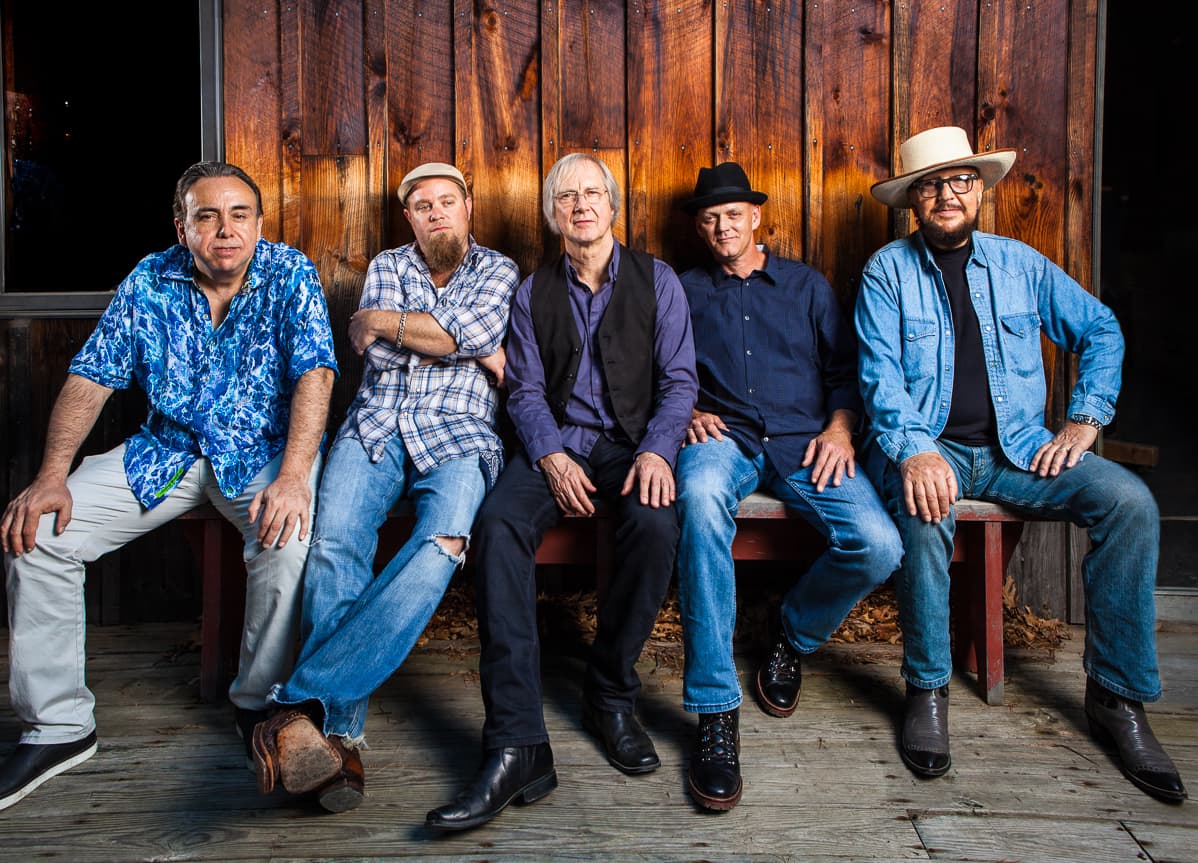 This article is more than 3 years old.
The idea came to Josiah Spaulding a little more than a year ago. Spaulding, the president and CEO of the Boch Center, had been a folk singer 40 years ago, and even put out an album. He'd spent lots of time in Woodstock, New York, at The Barn — the intimate concert venue where Levon Helm, the late drummer-singer for The Band, would hold his famous "rambles." Notable musicians like Elvis Costello, Norah Jones and Emmylou Harris jammed well into the night.
"I started to research what was going on in bluegrass and folk and Americana and really came back to my roots, which was the Woodstock era and The Barn," says Spaulding. "And what transpired then was still going today. We needed to celebrate that more. The more I looked into it the more I got to thinking I might as well have a dream that Boston could have a permanent place to honor folk and Americana."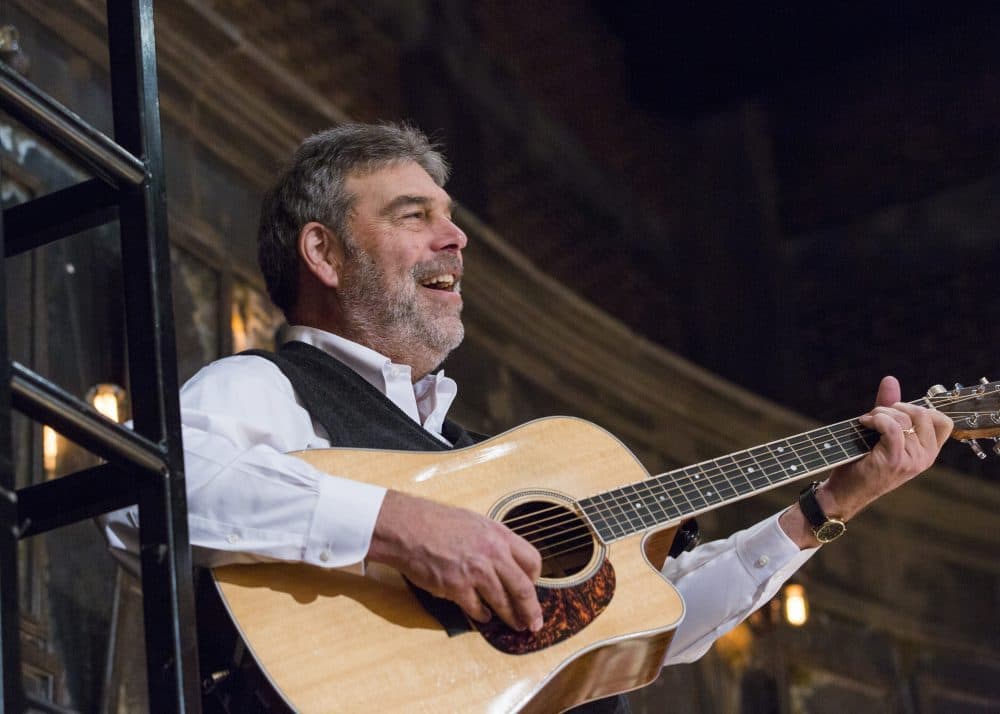 It turned out, of course, that Spaulding had the place and the power to do something about the dream, considering he runs Boch's Wang and Shubert theaters. And so, the Folk & Americana Music Series kicks off at the Shubert on Wednesday, April 18 with The Weight Band — featuring Jim Weider of The Band — The Guthrie Family and The Mammals. The series will likely resume in September or October.
Annie Guthrie — who will join sisters Cathy and Sarah Lee along with their brother Abe — is pretty happy about what the series represents, both the history of the music and its continued presence. The Guthries are the grandchildren of Woody and the offspring of Arlo and his late wife Jackie. Annie jokes they thought of using the moniker The Offspring, but it was taken by a punk rock band, so they went for The Guthrie Family.
"None of us met Woody," Annie says, "but our grandfather was one of the pioneers in folk and Americana. And it kind of went beyond that for us too. We did have these stand-in grandfather figures — Pete Seeger, Harold Leventhal and Ramblin' Jack Elliott — so we had that kind of growing up. We got to learn about Woody and who he was through his friends. And that says a lot about a man, who his friends are. We all have this love for him without ever experiencing being in the same room with him.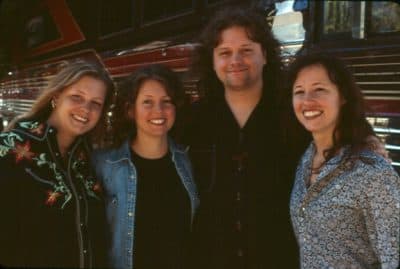 "What these guys are doing [with the Folk and Americana Series] makes sense for the next generation, which I guess is us. In a way, we all respect that we're folksingers even if we're not. We joke about that. We were born folksingers — it doesn't matter what we play. My brother's in a rock band, for crying out loud."
Annie says, despite the family legacy, neither she nor her sisters felt any pressure to perform. "I think our dad was super sensitive to that because the whole world was watching Arlo Guthrie when he came out. His first album came out just weeks after his dad died and it was huge. But for a lot of his career, people expected him to act and say things in a certain way because he was Woody's kid. Our dad didn't want us to feel any pressure to even play music."
The Guthrie sisters generally record and perform separately but started doing the family jam thing at the WoodyFest concert in Oklahoma in 2003. They had a reunion concert at the Guthrie Center in Great Barrington, Massachusetts, last fall.
"We do play with our dad," Annie says. "We've done a few family tours with him and now we've all got our kids that are playing, so the three generations playing together is awesome."
But their 70-year-old dad will not be along for this gig. Annie, who is also his manager, says Arlo needs to pace himself and he will be in Hawaii on vacation. "But," Annie adds, "he's excited that his kids are going to get together and do this. I talked to him about it and he wants all the details."
As for what they'll play, Annie says, "Typically, I do a couple of my dad's songs, but I'm not doing 'Coming Into Los Angeles' and I don't sing 'Alice's Restaurant.' What we're going to do for this is each girl is going to do a song, one of our own, and my brother will just sort of tag along. And we'll do a Woody song at the end. There are other songs we grew up with that are soundtracks to our lives and not just my dad's or Woody's. I do a lot of Hoyt Axton — Hoyt was my dad's cousin and a good friend of the family."
The headlining Weight Band is a descendent of The Band, which took shape in Toronto under other names in the late 1950s and early '60s. The players honed their down-home craft playing with Ronnie Hawkins and Bob Dylan, releasing their first album as The Band, the epochal "Music from Big Pink," in 1968. They called it quits in 2000 following bassist Rick Danko's death.
Formed about four years ago, The Weight Band does not boast any original members of The Band. (The name comes from one of the group's best-known songs, "The Weight.") The closest link is Weider, singer-guitarist-mandolin player who took over for Robbie Robertson in 1985 and played in the Levon Helm Band until Helm's death in 2012.
As to the others, multi-instrumentalist Brian Mitchell played in the Levon Helm Band; multi-instrumentalist Marty Grebb played on two albums by The Band, as well as some of The Band members' solo efforts. Bassist-singer Albert Rogers played with the Jim Weider Band, with Helm and with The Band keyboardist Garth Hudson. Drummer-singer Michael Braun played in an offshoot of Helm's band called the Chris O'Leary Band. They'll be joined by the five-piece King Harvest Horns, which previously backed Helm's group.
The Weight Band, of course, plays chestnuts by The Band. "It's great to play these songs, they're classics," says Weider, about keeping The Band's music alive. "People want to hear these tunes and it's great to play them."
Weider says "Don't Do It," "Life Is a Carnival" and "It Makes No Difference" are definitely in the set, probably Dylan's "Day of the Locusts" and "Down in the Flood."
"The Band was really the first Americana [group]," he says. "They really didn't have a label for it then, but they were the fathers of Americana. They mixed folk music with New Orleans music, rockabilly, rock 'n' roll and blues — just great songs about the American people and Canadian people. I think that's what this whole thing [the Folk & Americana Series] is about, what Joe is doing."
One might suggest The Weight Band was, in effect, a Band tribute act. "We really don't want to look at it that way, with me being from The Band and the other guys all working with Levon," says Weider. "I've been playing these songs 30-some years and these are the musicians that can play them. People think it's easy music, but The Band's music was very complex in its own way and not many people can play it right — the way the drums and bass feel, the way the keyboards work together. We carry on the legacy of The Band's music and with our new music. Songs that talk about trouble, strife, happiness and times in the United States."
As such, The Weight Band will also be performing songs from their debut album "World Gone Mad," released in February. Keeping The Band's legacy alive was a valid reason for The Weight Band's existence, but Weider felt they "should make a record, so I started writing. I wrote a song called 'World Gone Mad,' which is about the political climate today." Here is a verse from the song as evidence: "Lions and elephants running around/ Looks like the circus is back in town/ Screaming and hollering like chimpanzees/ Fighting one another on my TV."
"I also had a song I co-wrote with Levon years ago for the 'Jericho' album called 'Common Man,' about the plight of the American farmer and also the auto industry," continues Weider. "It was about something I thought was really important and I rewrote it for this record. I wanted this new album to sound like The Band, so it would carry on that feel."
The Boston-Cambridge area has a deep folk music history, what with Club 47 (now Club Passim) and what Tom Rush brought to the scene in the '60s. Weider calls it "a real epicenter of folk music. We're happy to carry on that tradition and let people know about this and really celebrate it."
Don't be surprised if there's a lot of musical conversation happening on stage at the Shubert. Weider says his group will, at times, be backing The Guthrie Family and The Mammals. "We'll do some Woody Guthrie tunes," he says, "and it will be a really nice melting pot of folk music and rock 'n' roll, a heck of a party."
Collector and archivist David Bieber will display era-specific memorabilia from the David Bieber Archives in the theater lobby. It will include an authentic movie poster from "The Last Waltz" concert documentary, several Woody Guthrie biographies and, Bieber says, "a beautiful image of Levon Helm's barn on a snowy night with a moon behind it." A complementary folk-era exhibit will also open across the street at the Wang Theatre lobby and will later migrate to the basement lobby on a permanent basis.
---
The Folk & Americana Music Series, featuring The Weight Band, The Guthrie Family and The Mammals, takes place Wednesday, April 18 at the Shubert Theatre.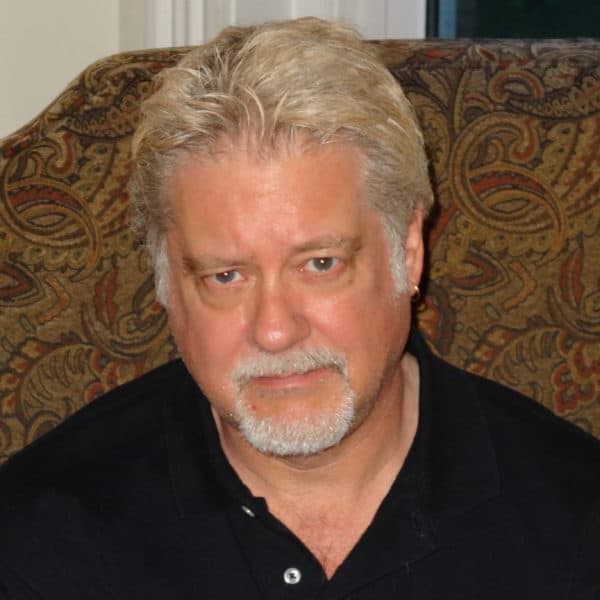 Jim Sullivan Music Writer
Jim Sullivan writes about rock 'n' roll and other music for WBUR.