Report Spotlights State's Older Industrial Urban Areas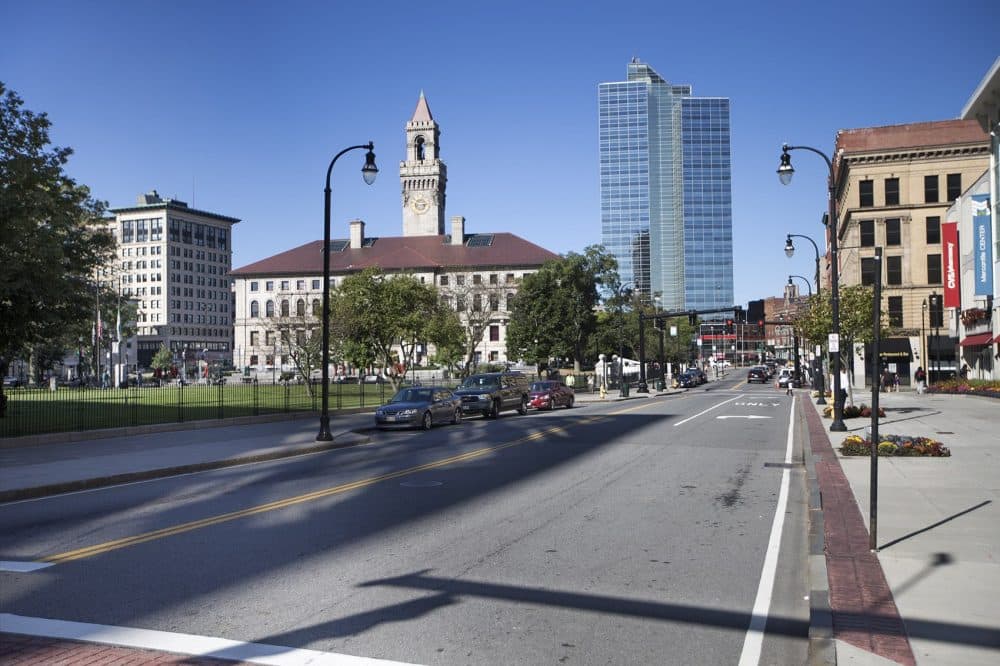 This article is more than 3 years old.
They're counties with urban centers that have transitioned less successfully over the past several decades from a significant manufacturing base. Over that time, they've had lower economic and income growth than other, stronger urban areas. And they have higher concentrated poverty and economic segregation than cities in general.
A Brookings Institution report spotlights such counties with older industrial urban centers, arguing that lifting up these lagging communities "can help achieve improved economic growth, prosperity, and inclusion for all."
"By leaving communities and their residents disconnected from economic opportunity," write the authors of the analysis, Alan Berube and Cecile Murray, "deepening regional inequality may hold back collective growth and threaten the social fabric on which a healthy democracy depends."
It's a familiar issue in Massachusetts, where the metro area around Boston drives the state's economy, and concerns are often voiced about uneven prosperity and regional inequity.
But the Brookings report finds that the five older industrial urban counties it identifies in Massachusetts are exhibiting some signs of relative momentum.
In its analysis, the Brookings authors tally up 185 U.S. counties with a big urban center in which manufacturing represented at least 20 percent of jobs in 1970. Of those 185, the authors say 70 — concentrated in the Northeast and the Midwest — have transitioned less successfully to the modern economy.
Five are in Massachusetts, centered around the following cities: Lynn (Essex County), New Bedford (Bristol), Quincy (Norfolk), Springfield (Hampden) and Worcester (Worcester County).
But save for Springfield, Brookings categorizes the Massachusetts counties as "strong," meaning that though they are "not growing particularly rapidly, they tend to achieve high marks on prosperity and inclusion, suggesting that the economic well-being of their existing residents is improving over time." Springfield is classified a step below — "emerging" — with average marks.
The crux of the report is a dashboard that includes key attributes for all 70 areas.
For instance, in Worcester, household income growth was strong from 2000 to 2016, with a large increase in jobs in advanced industries.
The five older industrial areas in Massachusetts are among the state's Gateway Cities, defined as a mid-size municipality with below average household income and college degree attainment.
The report's authors conclude that the country's older industrial cities "bear serious scars of the past," but can "harness regional capacity to deliver on inclusive growth." The authors include recommendations for policymakers to advance inclusive economic development, including investing in key technologies and preparing a diverse workforce.