Films At Independent Film Festival Boston To Keep On Your Radar
Play
This article is more than 5 years old.
"Find Your Crowd" is the slogan of the 16th annual Independent Film Festival Boston, which will be stretching out across the Somerville, Brattle and Coolidge Corner theaters over the coming days with yet another spectacularly diverse array of titles selected by programmer Nancy Campbell. Boasting 49 features and 52 shorts, the all-volunteer operation has blossomed over the years into New England's largest film festival without losing its scrappy, underdog charm.
Unspooling in the area's most beautiful and historic independent venues, IFFBoston has a communal spirit I find restorative — it's always my favorite week of the year. (The fest runs from Wednesday, April 25 through Wednesday, May 2.) At a time when most folks like to stay in their houses and stream things, there's no understating how great it feels to get out and share big-screen experiences with enthusiastic audiences.
It's also your best spot to discover up-and-coming talents. IFFBoston brought "Moonlight" writer-director Barry Jenkins here a whole 10 years ago with his first film, "Medicine for Melancholy." Greta Gerwig and Lena Dunham were hanging out in Davis Square promoting early projects long before becoming pop culture juggernauts, and 2009's opening night guest Rian Johnson just directed a little film you might have heard of called "The Last Jedi."
Here's a look at some of the big feature films screening (and if you're looking for a preview of the documentaries, see my colleague Erin Trahan's post):
'Eighth Grade' | Wednesday, April 25 | Somerville Theatre
This year, You Tube comedy sensation and St. John's Prep graduate Bo Burnham will be in attendance on opening night with his debut feature, "Eighth Grade." An occasionally traumatizing reminder of just how cringe-inducingly awkward life can be at age 13, the film showcases a deeply affecting performance from young Elsie Fisher as she attempts to avoid familiar coming-of-age landmines amid the added anxieties of social media. A good deal less ghoulish than its obvious predecessor "Welcome to the Dollhouse," the movie has a gentle, empathetic sprit that stays with you.
I must confess to finding the novelty songs that shot Burnham to stardom almost unbearably annoying, so I was surprised by his screenplay's sensitivity and insights into our hyper-connected Instagram era. There's perhaps no better cinematic illustration of the gulf between our real lives and the personas we project online than the chipper, optimistic advice videos his protagonist posts regarding subjects she knows nothing about. (Star Elsie Fisher will also be attending the screening, which is a big deal because it's a school night.)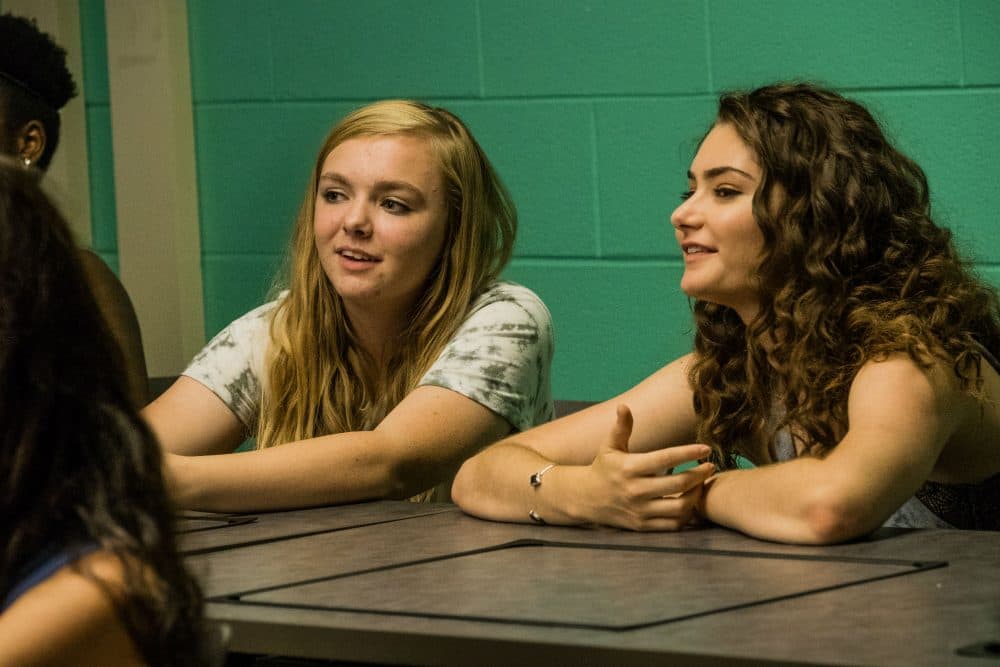 ---
'Sadie' | Thursday, April 26 | Somerville Theatre
A far less reassuring take on adolescence can be found in writer-director Megan Griffiths' "Sadie," which stars newcomer Sophia Mitri Schloss as a prickly 13-year-old growing up in a rust belt trailer park where her mom (Melanie Lynskey) struggles to get by now that dad has re-upped for his fourth tour overseas. The movie takes us inside a part of America seldom seen on film, with Lynskey touchingly trying to dodge the affections of her daughter's guidance counselor (Tony Hale) while finding herself drawn to a bad-boy mechanic (John Gallagher Jr.) even though she knows better.
Featuring an evocative score by Pearl Jam guitarist Mike McCready, "Sadie" swings big and doesn't always connect. (I'm still not sure how I feel about the third act's left-field homage to Yukio Mishima's "The Sailor Who Fell from Grace with the Sea.") But the movie's depiction of day-to-day life has a grubby, lived-in authenticity and marks Griffiths as a filmmaker to watch.
---
'Leave No Trace' | Friday, April 27 | Brattle Theatre
Cambridge-born director Debra Granik's "Winter's Bone" played at IFFBoston in 2010 and went on to launch the big-screen career of some unknown sitcom actress named Jennifer Lawrence. (I fondly recall the film's co-star John Hawkes being extremely excited about playing Guitar Hero in the Somerville's Filmmaker Lounge.) Granik's extraordinary documentary "Stray Dog" screened here four years later and disappointingly never found the audience it deserved. She's back this year with another dramatic feature, "Leave No Trace," starring Ben Foster as an Iraq veteran suffering from PTSD, living off the grid with his teenage daughter in the woods of Portland, Oregon. (My ARTery colleague Erin Trahan will be moderating a Q&A with Granik after the screening on Friday.)
---
'Support The Girls' | Saturday, April 28 | Brattle Theatre
Former Trident Booksellers employee Andrew Bujalski directed perhaps the definitive Allston post-collegiate ennui opus with his 2002 "Funny Ha Ha" and over the ensuing years his films have been an IFFBoston mainstay, with his wonderfully weird 2013 "Computer Chess" even providing a plum role for local film critic Gerald Peary. Bujalski's "Support the Girls" chronicles one very long day at a fictional, Hooters-esque sports bar, pricelessly called Double Whammies. The film stars Regina Hall and Haley Lu Richardson — whose luminous performance in Kogonada's "Columbus" was one of the highlights of last April's festival.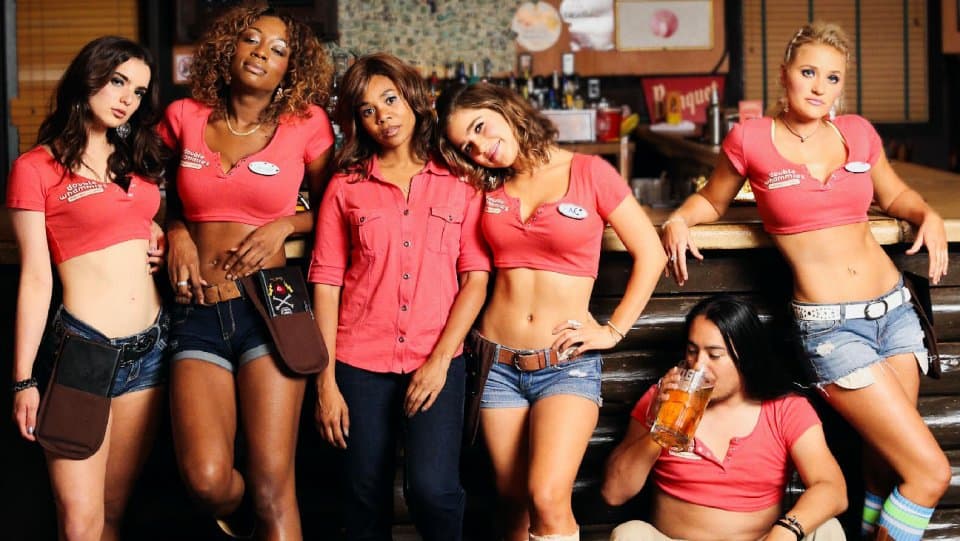 ---
'Blindspotting' | Sunday, April 29 | Somerville Theatre
This year's Narrative Spotlight Centerpiece Film is "Blindspotting," directed by Carlos López Estrada from a screenplay by co-stars Daveed Diggs and Rafael Casal. This tale of small time crooks working for a moving company in a rapidly gentrifying Oakland was the opening night selection at this past January's Sundance Film Festival, where it went off like a pack of firecrackers under the seats of the fussy Park City crowd. Diggs and Casal will be here for what's bound to be a lively post-movie discussion.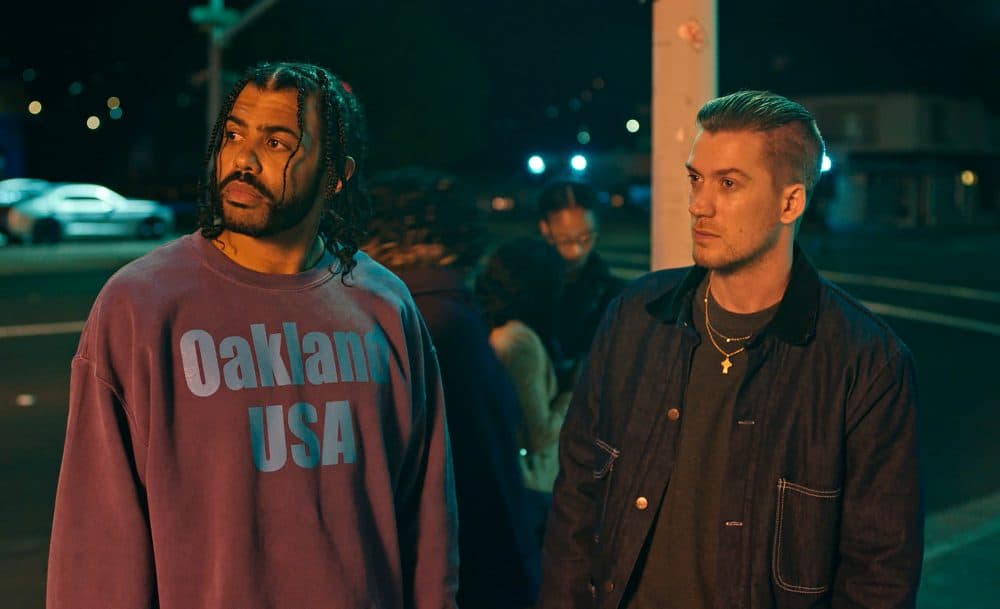 ---
'First Reformed' | Sunday, April 29 | Somerville Theatre
Personally I'm most excited (and a little frightened) about the legendary Paul Schrader coming to town with his rapturously reviewed "First Reformed." Schrader's screenplays for "Taxi Driver," "Raging Bull" and "The Last Temptation of Christ" are foundational texts for filmgoers, and his directorial efforts like "Blue Collar," "American Gigolo" and "Affliction" exhibit an agonized understanding of the wages of sin. The new film stars Ethan Hawke as an alcoholic preacher haunted by his son's death in Iraq, another of "God's lonely men" that this ornery genius has been writing about for over four decades now.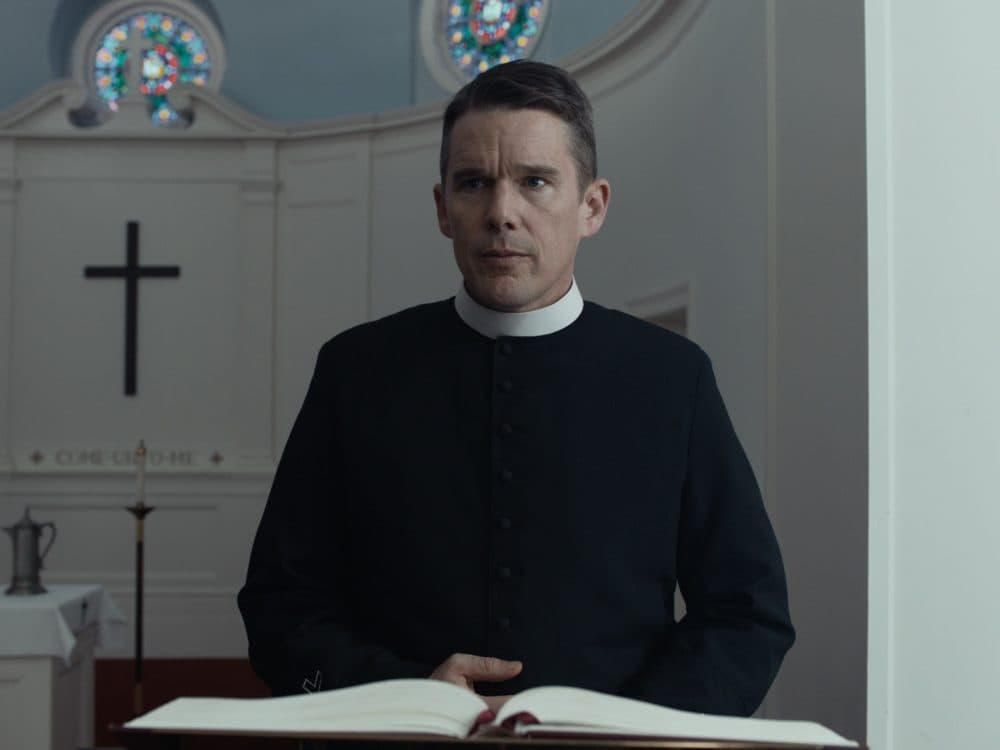 ---
More Feature Films To Catch
Other notable narrative features include "After the Storm" director Hirokazu Kore-eda's courtroom drama "The Third Murder," and Bart Layton's daringly self-referential meta-heist caper "American Animals," while "I'll See You In My Dreams" writer-director Brett Haley makes his third visit to IFFBoston with the crowd-pleasing "Hearts Beat Loud." The film, which stars Nick Offerman as the owner of a failing record store who starts a band with his teenage daughter, skimps on the soulful depths of Haley's previous pictures but it does boast a scene-stealing performance by Ted Danson as a seen-it-all bartender, which is always a welcome sight around these parts.
---
The Independent Film Festival Boston runs from Wednesday, April 25 through Wednesday, May 2 at the Somerville, Brattle and Coolidge Corner theaters. WBUR is a presenting sponsor of the festival — and you could see what screenings WBUR team members will be at here.
This segment aired on April 25, 2018.