3 Boston-Area Cities Account For Majority Of Ride-Hailing Trips In Mass.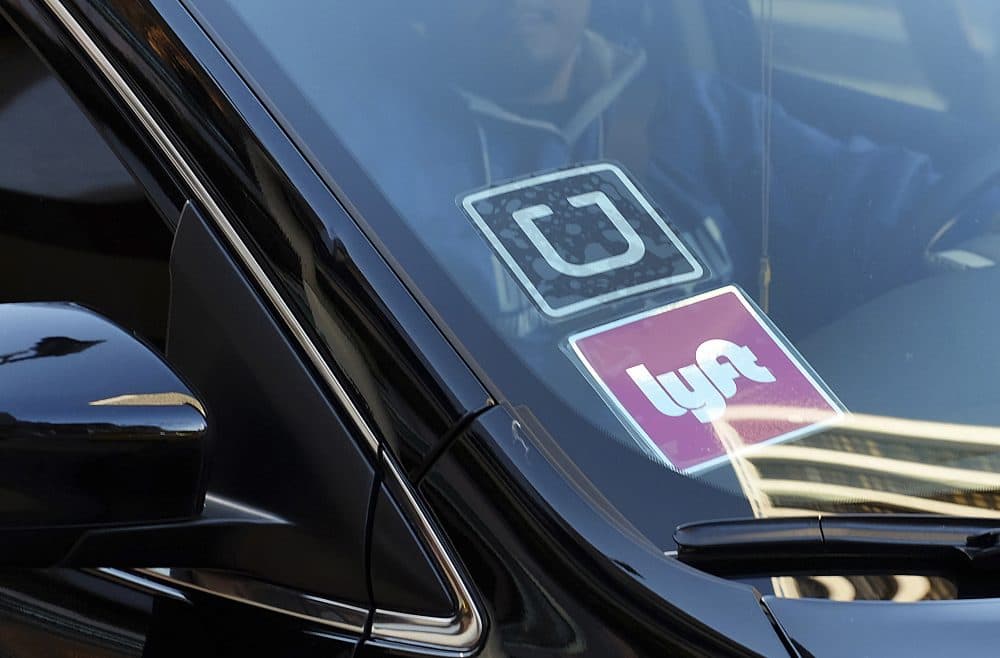 This article is more than 3 years old.
Nearly 70 percent of all Massachusetts ride-hailing trips in 2017 originated in Boston, Cambridge and Somerville, according to a stockpile of data the Baker administration unveiled on Tuesday.
There were 44.4 million ride-hailing trips originating from those three cities. Statewide, there were 64.8 million trips, according to the Department of Public Utilities data. More than half -- 34.9 million -- began in Boston, the state's largest city.
The law Gov. Charlie Baker signed in 2016 regulating smartphone-based transportation services instituted a 20-cent assessment per ride. That would work out to about $12.9 million in assessments.
The law also required the administration to post data regarding the number of trips that originated in each city and town, and the department decided to go a little further in its number-crunching, according to the administration.
Analysis by the state showed the average ride lasted 15.4 minutes for 4.5 miles of travel. Travel speeds were slower in more congested areas.
Cambridge, Boston and Somerville also had the highest ratio of trips originated per population. There were about 64.5 ride-hailing trips started per person in Cambridge.
The data show that trips taken through Uber, Lyft and other apps were concentrated in urban areas, including the college towns of the Pioneer Valley. Vacation destinations on the Cape and Islands also had relatively high trip-to-resident ratios.