DraftKings Moves To Offer Sports Betting After Supreme Court Ruling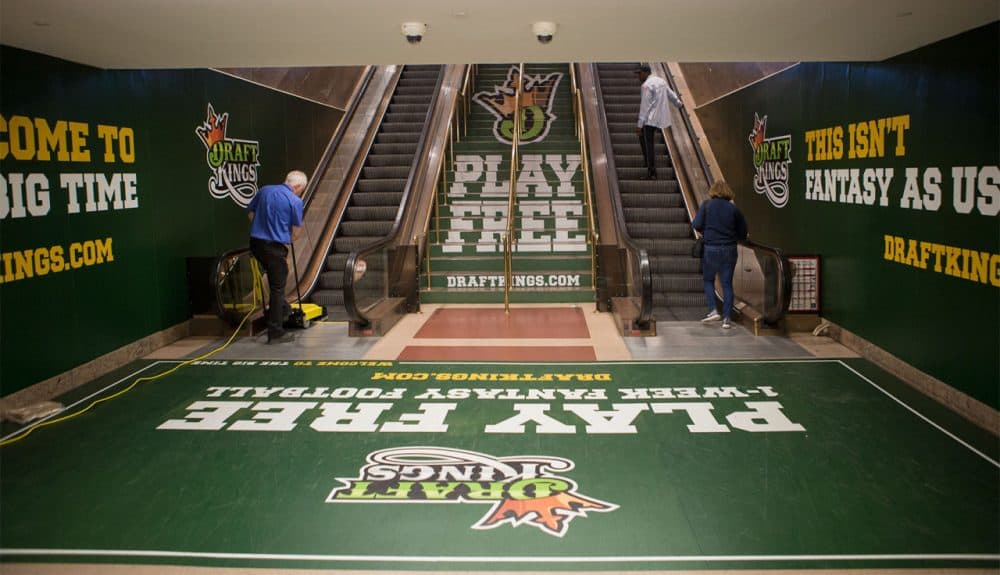 This article is more than 4 years old.
The U.S. Supreme Court on Monday ruled that a 1992 law does not prevent states from legalizing betting on sports, and the Boston-based daily fantasy sports company DraftKings quickly announced that it's moving to offer sports betting.
"Congress can regulate sports gambling directly, but if it elects not to do so, each State is free to act on its own," the court wrote in its decision.
So Massachusetts now can legalize sports betting, if it chooses to do so.
Gov. Charlie Baker said Monday it's something the Legislature should look into. House Speaker Robert DeLeo said that the state is always looking for new revenues, and "this could be that source."
DraftKings offers users the chance to win money through its daily fantasy sports offerings. It said in a statement Monday that it is "well-positioned to capitalize on sports betting."
"Our mission has always been to bring fans closer to the sports they love and now, thanks to the wisdom of the Supreme Court, DraftKings will be able to harness our proven technology to provide our customers with innovative online sports betting products," Jason Robins, DraftKings' CEO and co-founder, said in the statement.
Daily fantasy sports have helped push sports betting into the mainstream, as NPR reports.
Vince Doria, a former director of news at ESPN, referred to daily fantasy sports as "thinly veiled gambling" in an interview with NPR in 2015.
DraftKings said it's been preparing since 2017 to offer sports betting, in anticipation of this ruling from the Supreme Court.
The American Gaming Association has estimated that at least $150 billion a year is wagered illegally on sports betting in the United States.
An association-backed analysis calculated that sports betting could generate anywhere between $9 and $61 million in annual tax revenue in Massachusetts.
With reporting by WBUR's Steve Brown
This article was originally published on May 14, 2018.