Hillary Clinton To Talk With AG Healey At Harvard Commencement Week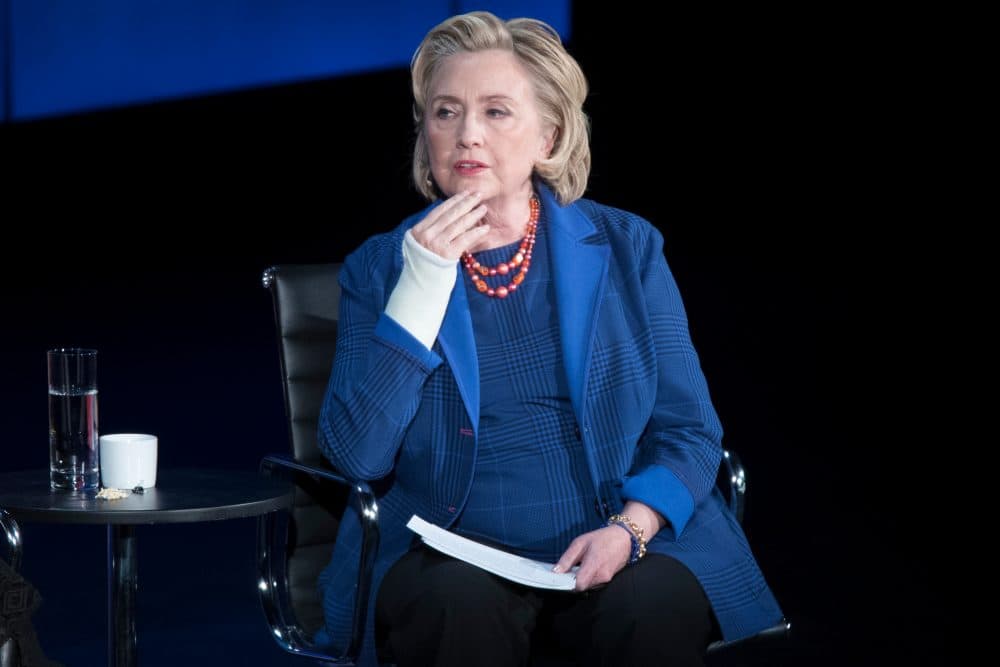 This article is more than 2 years old.
Former first lady and Secretary of State Hillary Clinton will be in Cambridge later this month to receive an award as part of Harvard's commencement week. And, she will sit down for a chat with Attorney General Maura Healey while she's at it.
The Radcliffe Institute for Advanced Study at Harvard University recently announced that Clinton, the Democratic presidential nominee in 2016, will be awarded its Radcliffe Medal on May 25. The award "honors individuals whose life and work have had a transformative impact on society," the institute said.
"As an attorney, a first lady, a senator, a secretary of state, and the first woman nominated by a major party for the U.S. presidency, Secretary Clinton has worked tirelessly over the course of decades in the public eye, often under unprecedented scrutiny, to make meaningful change," the institute wrote on its website.
Another former secretary of state and Radcliffe medalist, Madeleine Albright, will give a "personal tribute" to Clinton before "a wide-ranging keynote conversation" between Clinton and Healey, who has cultivated a national profile as an opponent of President Donald Trump.
Past recipients of the Radcliffe Medal include former U.S. Federal Reserve Chair Janet Yellen, U.S. Supreme Court Justice Ruth Bader Ginsburg and former U.S. Senator Elizabeth Dole.
The Radcliffe Day events of May 25 will also include a panel of foreign policy experts discussing the United States' changing role in global affairs. Former U.S. ambassador to NATO Nicholas Burns will moderate the discussion featuring Michèle Flournoy, David Ignatius, Meghan O'Sullivan and Anne-Marie Slaughter.