Natalie Portman-Curated Film Fest Will Test Your Assumptions About Women, Sex And Power
What characterizes "the female gaze" in film? Does it require a mostly female cast or crew? Does the film's storyline have to be feminist? And what about the viewer's gaze? As part of Boston Calling and new this year, Natalie Portman has assembled a provocative series of seven films to begin to answer those questions.
She's called the series "The Female Gaze" and the lineup may surprise you. Not a single title can be easily championed or dismissed by the #MeToo movement. It's a refreshingly thorny batch, made more so when watched as a whole, in sequence. Together they confirm that the on-screen dilemmas of women, sex and power are not new, not obvious and should not be viewed in a vacuum.
For background, "the male gaze" is a concept that liberal arts students often encounter it in their undergraduate years. In 1976, theorist Laura Mulvey outlined how a heterosexual male point of view shapes the storylines, imagery and power dynamics of most films. But the male gaze often goes undetected and is thus accepted as film narrative's universal driving force. And as Mulvey and many have since deduced, that's a problem.
(As a real life example, Cambridge documentarian Garrett Zevgetis cited Mulvey as the reason he hired a female principal crew after realizing his lead character would be female in "Best and Most Beautiful Things.")
So it's not exactly fresh. But it's again a hot topic.
Male-female power dynamics on screen have been the fodder of film theorists like Mulvey for almost half a century. #MeToo has brought to light how much the off-screen power dynamics from sexual assault to unequal pay to pressure to do nude scenes also matter. In several instances, Portman's picks speak to the uneasy relationship between what happens on and off screen. It's as if the whole series is about how #MeToo became #MeToo.
"The Female Gaze" runs three days (from Tuesday, May 22 to Thursday, May 24 at the Brattle Theatre in Cambridge) and the films are thematically linked by day. I'm most intrigued by the first day ("Lolita," "The Holy Girl" and "The Diary Of A Teenage Girl") because they confront the riskiest stakes -- those of teen women's sexual agency in relation to older men. In many ways, this trio lays a foundation for the second and third days, which focus on adult women's sexual agency and its commodification ("Jeanne Dielman, 23 Commerce Quay, 1080 Brussels," "Belle du Jour") and the banishment of females perceived as powerful ("I Am Not A Witch," "The Exorcist"), respectfully.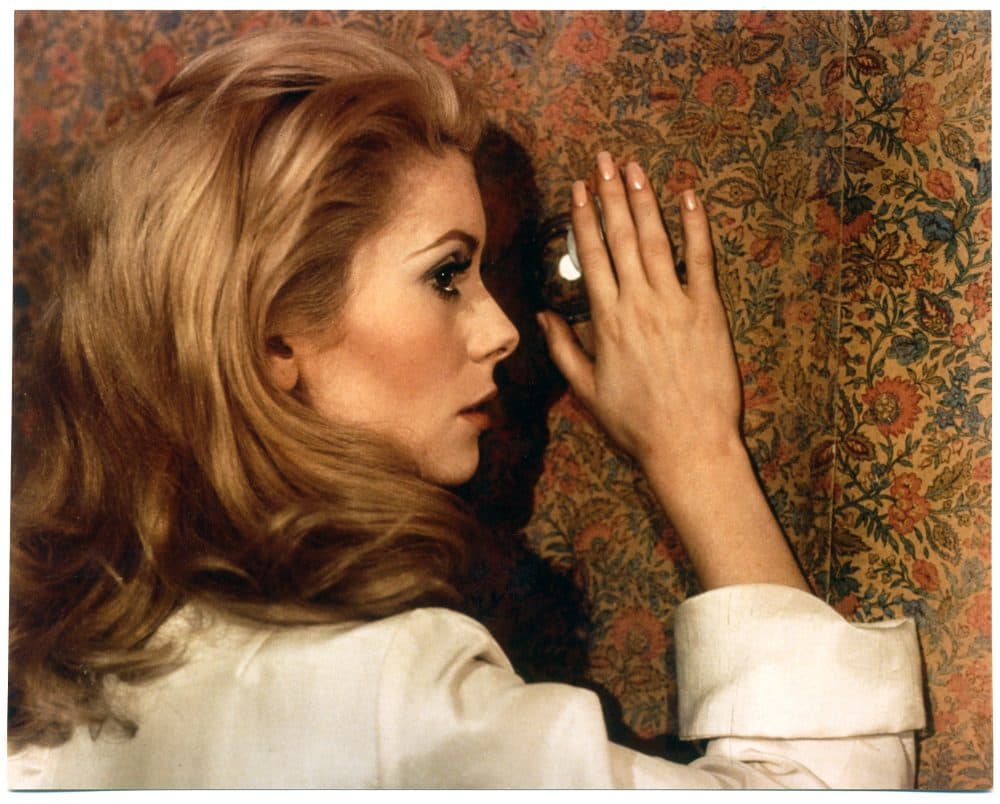 Stanley Kubrick's "Lolita" (1962) is a whopper of a first film for this series. You know the archetype: Young nymph entices, entraps and destroys an older man with her irresistible sex appeal. Right? Wait a second. Thanks to this movie (which treats Humbert's pedophilia as more of a farce than the 1955 novel's skewering, I think), that nickname gets doled out to young women for literally just being young women. Portman herself was called a Lolita for her earliest roles in films like "Beautiful Girls" (where she represents the potential of youth among floundering 30-somethings) and famously turned down playing Lolita in a 1997 remake.
Who's in charge, and who's at fault, is at the crux of "Lolita" as well as the two related titles playing that day. Both Lucrecia Martel's "The Holy Girl" (2004) and Marielle Heller's "The Diary of a Teenage Girl" (2015) also involve a triangulation between a girl, her mother and a lecherous adult man. And each film delivers an unconventional take on girls' agency in understanding their own desire; that is, they have some of both. (If you care about the female gaze, see all Martel's films immediately.) That doesn't always mean that these characters rise above patriarchy (in "Diary" the main character Minnie thinks her mom's boyfriend is avoiding her because she's fat. Then he teasingly calls her "fatty"). But it does mean that the audience gets to see patriarchy from a female vantage point on and off camera. In these movies, it makes a difference.
Both titles on Day Two deal in sublimated and ripped-open desire, this time with desperate housewives, to name another archetype. In these instances, they turn to prostitution. Luis Buñuel's "Belle de Jour" (1967) certified Catherine Deneuve as a star, forever branding her a "blank slate" and sex symbol. (Within the male gaze, are these different?) Chantal Akerman's "Jeanne Dielman" (1975), made when the filmmaker was just 24, also solidified her ascendance as an unpredictable innovator. (Add all of Akerman to a to-watch list, too.) These films are formally challenging and draw on a European sense of sex. The French are forever pointing fingers at prudish Americans and in fact Deneuve banded with other French film stars in vocal opposition to the puritanism of #MeToo.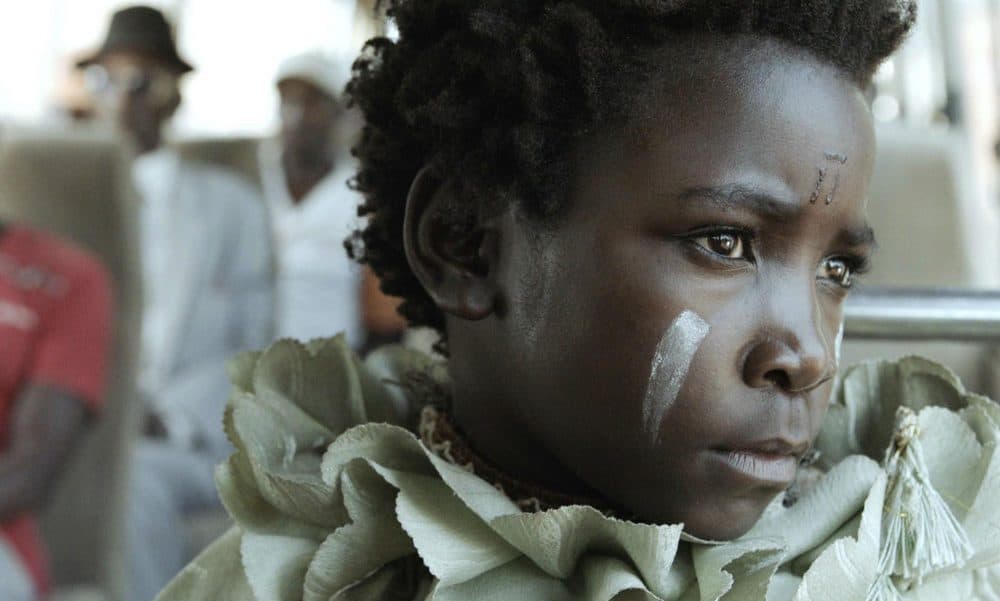 Naturally, when extremes clash, there's a witch hunt. This may be new to contemporary American politicians, who see one around every corner. But women have been on the receiving end of unwarranted persecution for all of recorded history. The third and final day of films deal with that phenomenon. It begins with Rungano Nyoni's debut feature, "I Am Not A Witch" (2017). (Portman will be introducing the film Thursday night.) It's the only "Female Gaze" film by and about women of color and I wish it would get the last word on this series. Instead, in one of the most unexpected turns, an extended director's cut of William Friedkin's "The Exorcist" (1973) closes it out.
In press materials Portman said she chose these films because their female tropes "play out quite differently depending on who is telling the story." She also said, "I'm looking forward to sharing these with an audience and hearing their reactions." I presumed this meant she'd be on hand to for a dialogue after the films. That's not the case but I strongly recommend seeing them in groups, that's multiple films with multiple people. Then grow your own conversation about what constitutes the male gaze, the female gaze — and what it would take for both to fade into history.
---
"The Female Gaze" film festival, curated by Natalie Portman and part of Boston Calling, runs from Tuesday, May 22 to Thursday, May 24 at the Brattle Theatre in Cambridge.
This article was originally published on May 22, 2018.