'How To Talk To Girls At Parties' Is A Jumble Of Mixed Metaphors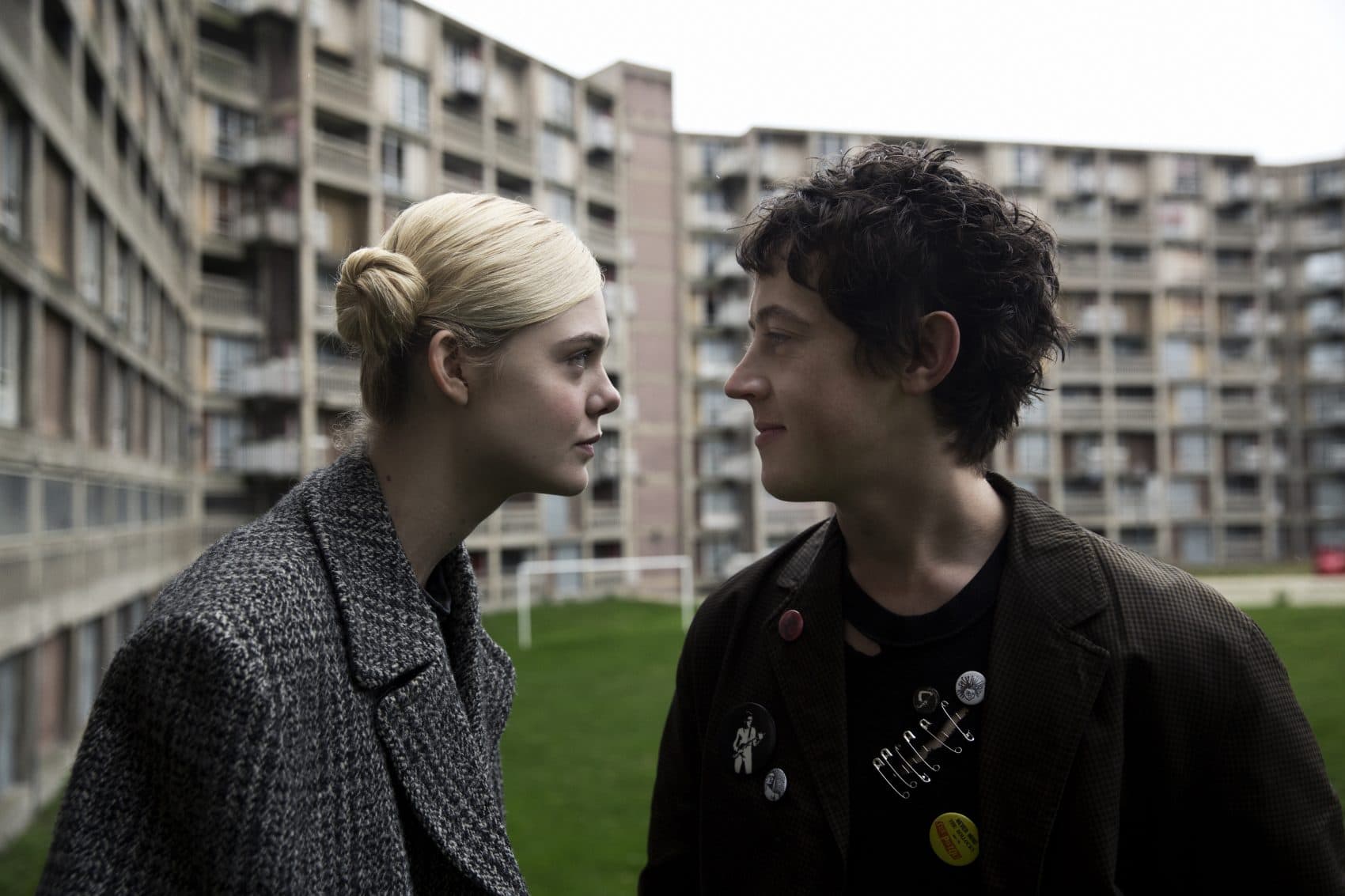 This article is more than 4 years old.
A big, boisterous jumble of mixed metaphors and dizzy positivity, the fourth film by John Cameron Mitchell self-consciously strives for the patchwork psychedelic exuberance of his breakthrough genderqueer rock musical "Hedwig and the Angry Inch" while falling short on most counts. This is not for lack of trying. Expanded from a svelte Neil Gaiman short story by Mitchell and co-screenwriter Philippa Goslett, "How to Talk to Girls at Parties" crams in so many bonkers ideas and kooky, left field curlicues it feels like there are at least three or four different movies going on during any given scene. A couple of them are even pretty good.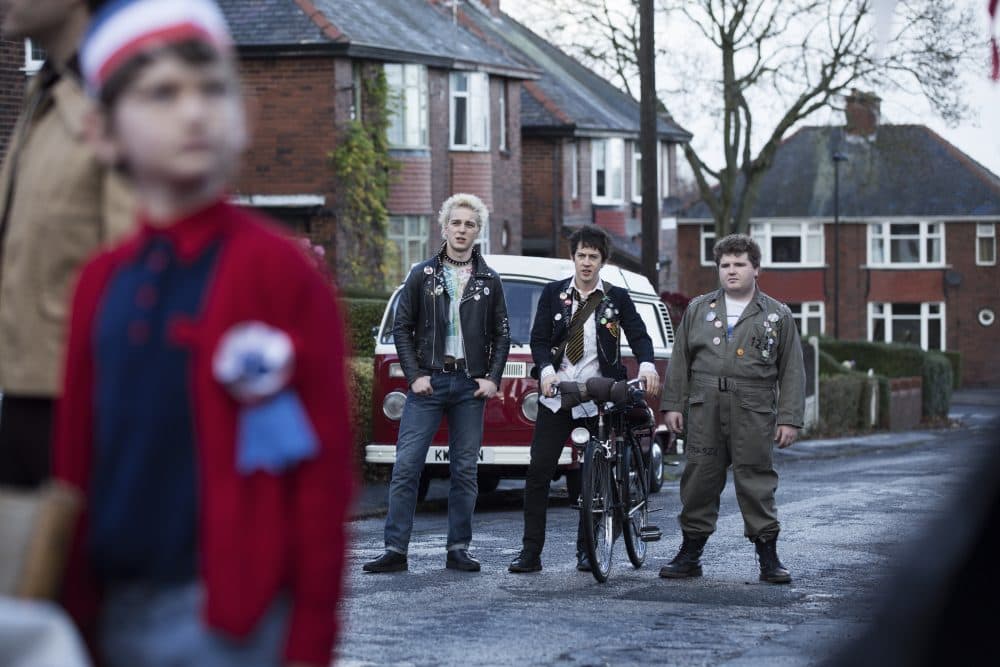 It's 1977 in the south London suburb of Croydon, where Tony-winner Alex Sharp's idealistic young Enn (short for Henry) and his pals have gone punk in a big way — constantly posturing and posing with two-fingered salutes while self-publishing a zine and slam-dancing all night at a shabby club to bands with names like The Dyschords. There's a Disneyland "Quadrophenia" vibe to these early scenes that's worrisome. Everything is just a bit too fastidiously ratty, particularly Nicole Kidman's cockney den mother Queen Boadicea, a Vivienne Westwood figure dispensing advice while decked out like Daryl Hannah in "Blade Runner." Kidman seems like she's having a ball, but her inherently regal bearing hasn't felt so wildly out of place since she played an illiterate janitor in "The Human Stain."
Things pick up when Enn and the lads go looking for an afterparty and accidentally stumble upon a hive of comely extraterrestrials decked out in "Clockwork Orange"-inspired latex fetish-wear. (Sandy Powell's costume design deserves above-the-title billing.) In a sequence that becomes its own self-contained comic gem about just how much dudes are willing to look past if they think there's a chance they might get laid, Enn and the boys are so smitten with these long-legged beauties writhing around to Krautrock that they remain stubbornly oblivious to all the bizarre alien behavior going on around them. "These girls must be from California," one of the guys rationalizes.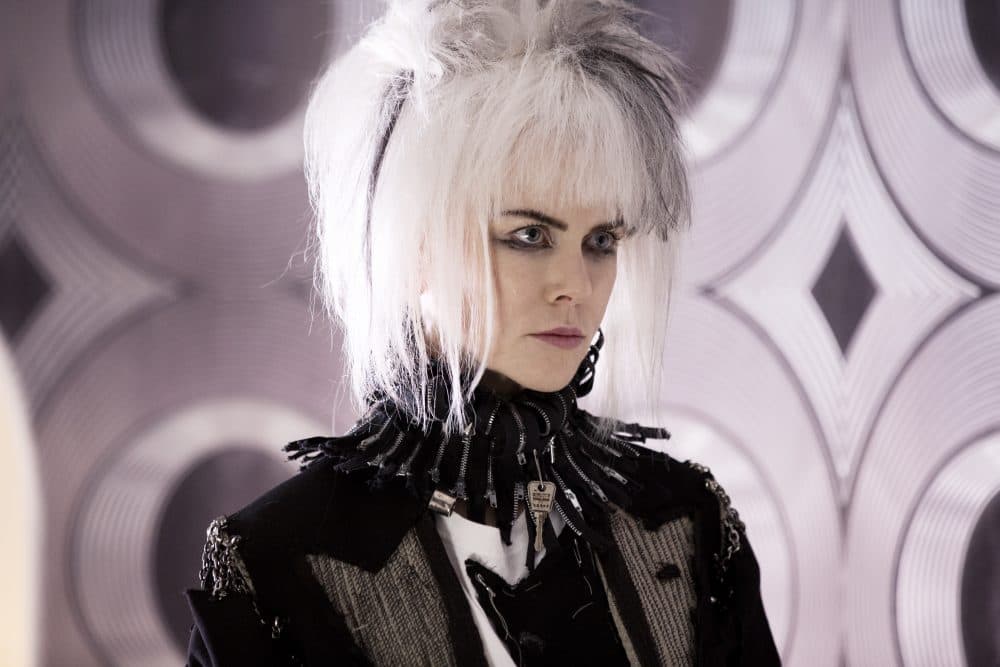 Peroxide-blonde lout Vic (played by A.J. Lewis) is dragged upstairs by a Barbarella-type (a very funny Ruth Wilson) for a probing, out-of-this-world sexual experience that sends him on a personal journey for the rest of the film. Meanwhile Enn finds himself instantly falling head over heels for Zan, a perky galactic explorer perfectly played by Elle Fanning. Wide-eyed, with her swan neck complimented by two mini-Princess Leia muffins in her hair, Fanning's chirpy curiosity is beguiling.
The best scenes of "How to Talk to Girls at Parties" feel something like an interstellar "Splash," with Sharp's affable everyman Enn introducing his exotic blonde from another place to all sorts of oddball Earth customs. These two kids make an awfully cute couple, bringing a sunny innocence to their slightly naughty scenes, as when Fanning matter-of-factly narrates their heavy petting. (She looks sadly into his lap and sighs, "It's losing its structure.") It's even adorable when she takes her first dump.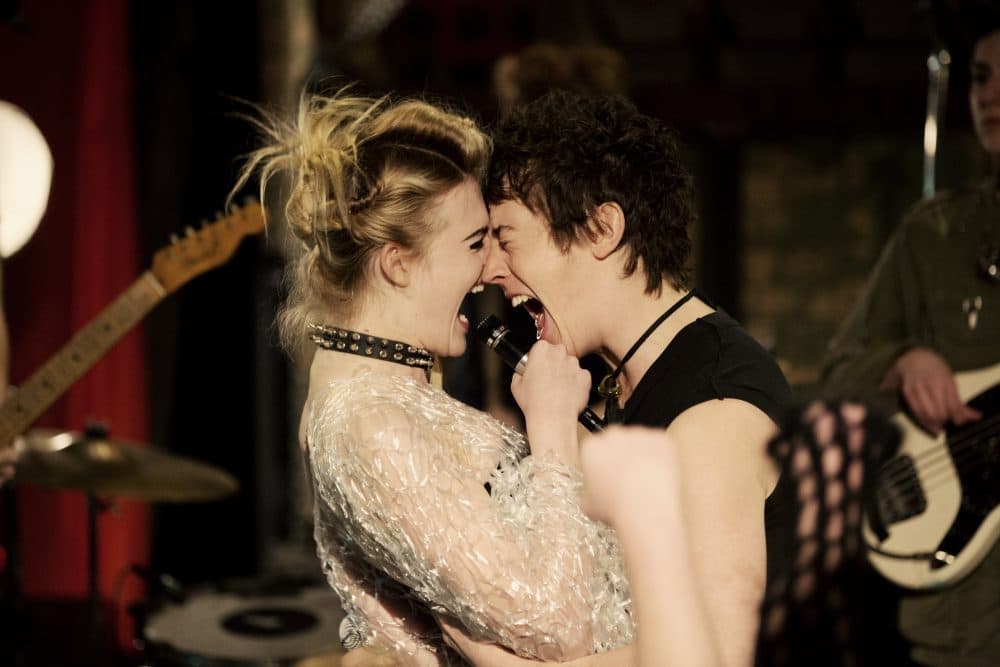 This has always been John Cameron Mitchell's M.O., imparting wholesome fellow feeling to such outré material that "Hedwig" had grandmothers packing Broadway houses for the story of a sardonic East German lounge act's botched gender reassignment surgery. His marvelous 2006 film "Shortbus" positioned pansexual, orgiastic boinking as the only sane response to living in George W. Bush's America. It's the only hardcore sex picture I've ever seen that could be legitimately described as "joyful."
"How to Talk to Girls at Parties" on occasion summons some of that same euphoria when it's not too busy floundering all over the place. The screenplay feels either overwritten or a few drafts away from being finished, leaving some of the film's central ideas opposed to one another, and veering into an incredibly uninteresting explication of this alien civilization precisely when we'd rather be zeroing in on the central romance.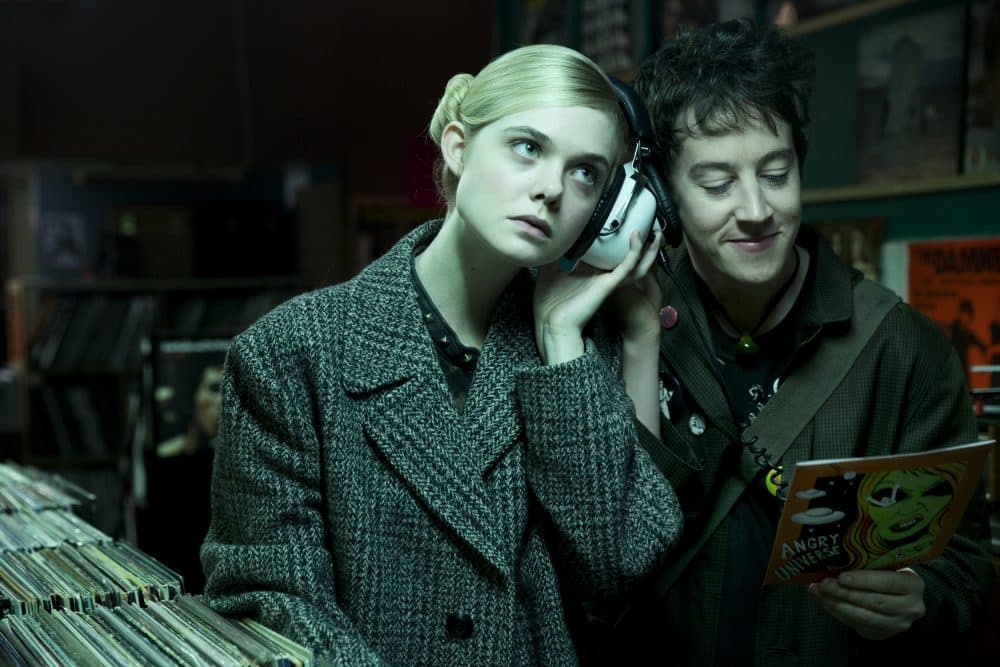 On one hand, we've got the visitors' gentle, free love mentality opening up these loutish lads and curing them of their closed-minded misogyny, but on the other, it's a conformist culture that literally eats its young. As for an arresting vision of elders draped in Union Jack flags leaping off the local car-park into a void, methinks that Mitchell came up with a brilliant Brexit allegory without ever quite figuring out how to incorporate it into his story.
Still, it's no fun knocking a picture that's so ebullient and eager to please. "There are contradictions in your metaphor, but I am moved by it," Fanning says to Sharp at one point, a line that serves as both an apology and preventative defense for this messy, well-meaning movie.
---
"How To Talk To Girls At Parties" screens at the Coolidge Corner Theatre in Brookline on Friday, June 1 and Saturday, June 2.