Go To These Classical Music Festivals In New England This Summer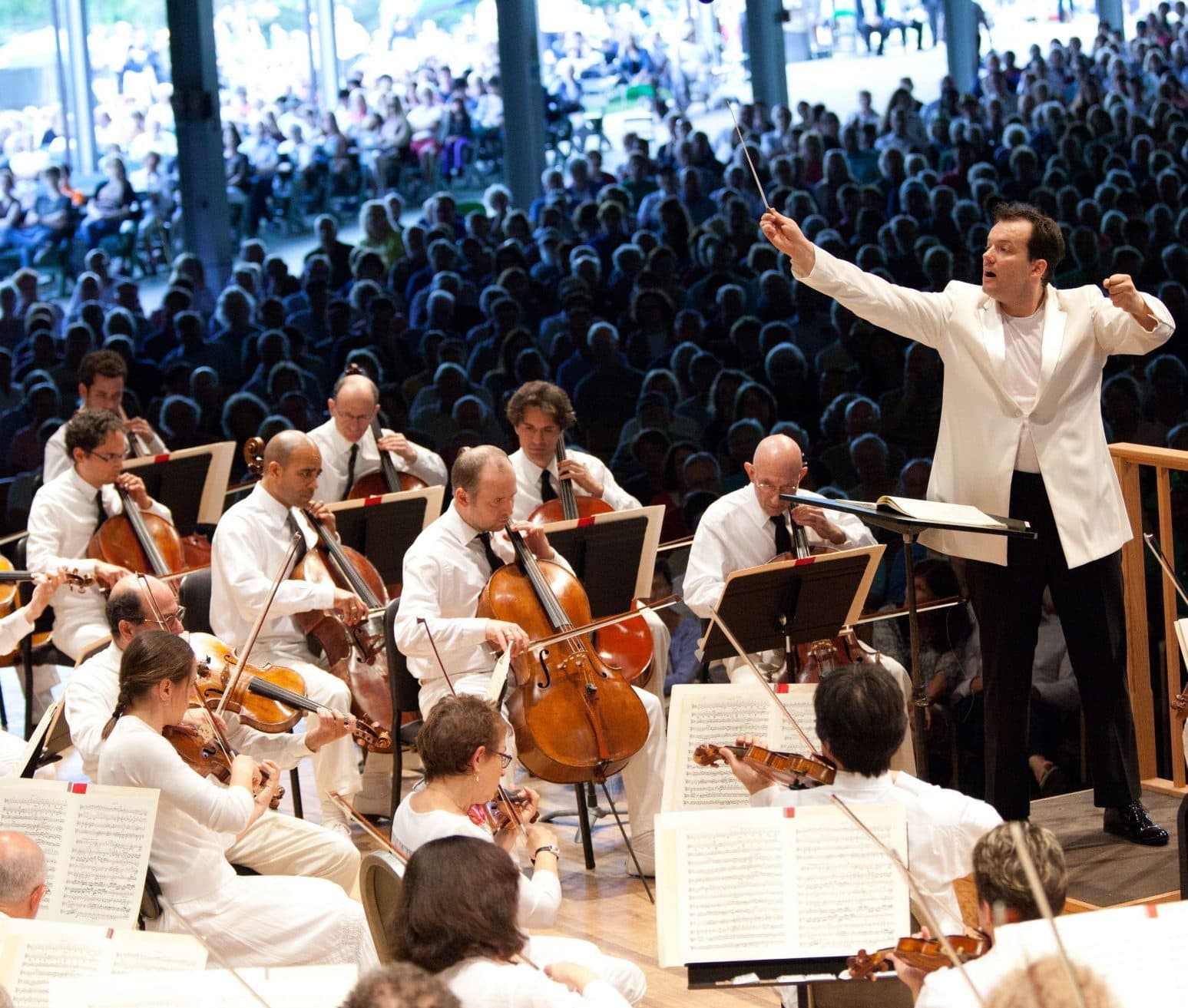 This article is more than 3 years old.
Forget Symphony Hall. The best classical music in the summer happens in barns, churches, under tents and on the lawn. Flip-flops and shorts? Sure. Keep your sunglasses on, too. Here's some musical highlights, all over New England, for the warm weather:
"Ocean State Composers" sounds like a charming, local event. With Sebastian Currier and Nico Muhly on the program for June 7 in Warwick, it's more like an international new music festival. There'll be six just-as-adventurous concerts in the area for this festival.
---
Forty-five years have probably flown by for founder and director Donald Enos. The eminent Cape Cod pianist brings his musical friends together once again for an intimate, deeply musical and relaxed series, with concerts in Orleans and West Barnstable. Cellist Amit Peled, violinists Irina Muresanu, Katie Lansdale and Gabriela Diaz, cellists Megan Koch and Bo Ericsson — and others — join Enos.
Here's a performance of Schumann's piano quintet from 2015:
---
Incoming director Barry Shiffman turns this festival into a festival — not just a concert series. Films, theater, composer-in-residence (Osvaldo Golijov), pop-up concerts — pretty soon Rockport will be called Little Lenox. It's an outstanding transformation to go along with an outstanding venue — the incomparable Shalin Liu Performance Center.
---
Durham and Portsmouth host New Hampshire's Halcyon Music Festival, directed by pianist Heng-Jin Park of the Boston Trio. Seven concerts with lots of romance, a little edge, all culminating in the Mendelssohn Octet.
---
This festival gets a swell suit of clothes for its 50th birthday. A new team takes over the management of Newport, and director Pamela A. Pantos brings in the stars to make music in the mansions. Frederica von Stade, Joshua Bell, Jake Heggie, Yekwon Sunwoo, A Far Cry — the list is long, and impressive. More than four dozen programs in just a couple weeks — morning, noon and night. Do you get up early for the 5 a.m. concerts, or just stay up from the night before?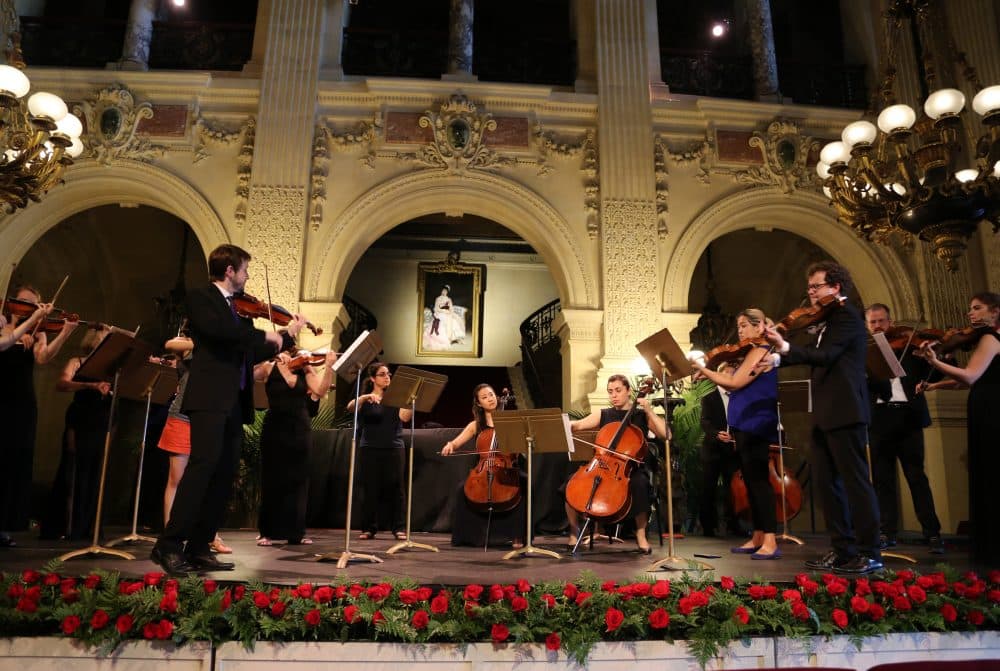 ---
Tanglewood | Western Mass. | July 6 - Aug. 26
In between Lang Lang on opening night and Beethoven's Ninth at the season closer, the grounds at Tanglewood fill up with music. It's still the best summer Sunday afternoon ever: $13 tickets (under 17 free), music in the Shed, plenty of space for picnics, Frisbee or just plain chilling. As always, the lineup includes many phenomenal international stars.
---
Pre-eminent composers-in-residence make this summer series different. In the past, Jörg Widmann and Eric Nathan have invested the proceedings with artistic insights. This year, American composer Steven Mackay comes to Putney, just one highlight in a series whose performances reflect the outstanding faculty on hand for Yellow Barn's teaching mission for some of tomorrow's musical stars.
Jörg Widmann, composer in residence in 2015, talks about a work at Yellow Barn:
---
Details are still being worked out, but the main attraction remains the same: it's free — and has varied programming. Artistic director Charles Stegeman has an entire orchestra, excellent chamber musicians and jazz players at his disposal — and he knows how to use them.
---
Boston's urban savior returns again to the Hatch Shell. Wednesdays on the Esplanade ease the burden of summer-in-the-city, highlighted by terrific music in the Shell and the most family-friendly atmosphere possible. Verdi's "Requiem," a Stella Sung world premiere, a Bernstein celebration (with the Boston Ballet) are the musical highlights; Charles River views and easygoing atmosphere — and free admission — create the ambiance.
---
Marlboro Music | Vermont | July 14 - Aug. 12
No, they still won't tell you who will be playing, or what the music will be. Trust them, and you're not usually disappointed. After weeks of rehearsing and coaching on the Marlboro College campus, deep in Vermont's Green Mountains, the musicians will be ready. Rudolf Serkin founded this teaching enclave in 1951; pianist Mitsuko Uchida runs it today. Nearly every great chamber musician and ensemble in between then and now has spent time at Marlboro.
---
Mozart's music — got that. Even Mozart lite. But Mozart golf? Mozart basketball? It's all Wolfgang at the Vermont Mozart Festival, whose summer season visits the Trapp Family Lodge, among other Burlington-area venues. There'll be chamber music, orchestral concerts and some opera mixed in with the sporting events.
---
Pianist Natalie Zhu brings her accomplished colleagues to the University of Rhode Island campus. Expect chamber and orchestral music, several world premieres and an appearance by violinist Hilary Hahn grace the URI Fine Arts Center.
---
Five programs explore artistic director Ariadne Daskalaskis' dual connections with South Coast musicians and with players from her other home in Germany. With concerts in and around Wareham, it's easy to get to (no Sagamore or Bourne). And the music — a range from classics like Haydn and Dvořák to Baroque settings — goes straight for pleasure.
---
Emerson, Borromeo, Parker, Harlem: The string quartets say it all. Directors Jon Nakamatsu and Jon Manasse have other musicians involved as well — most importantly themselves — but the quartets highlight this wide-ranging festival, with concerts from Falmouth to Provincetown.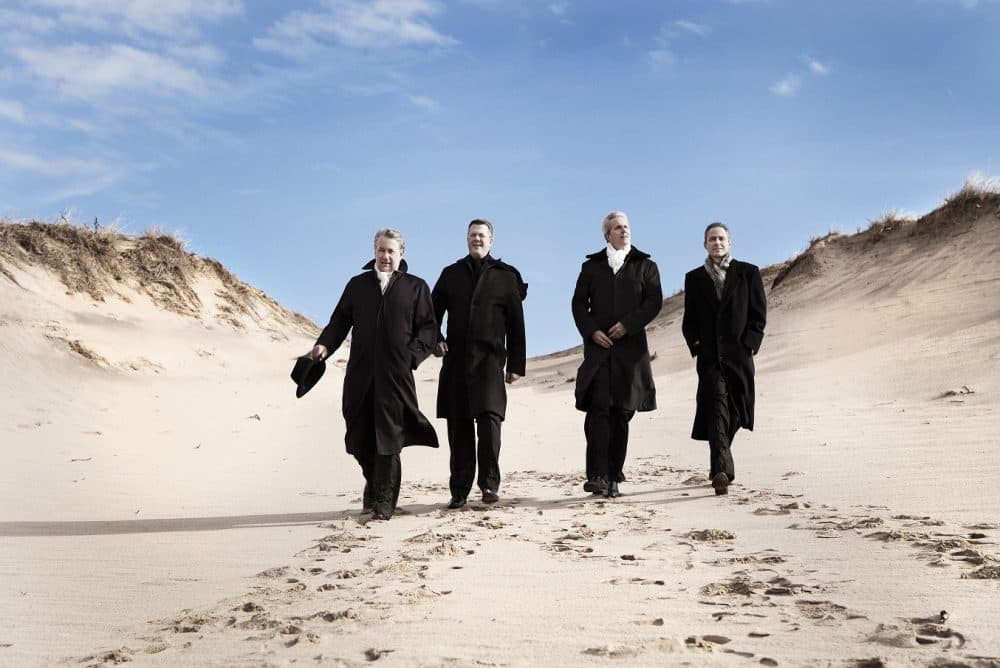 ---
Members of the Brentano Quartet form the core of this Down East festival, but director Wilhelmina Smith brings in other stars as well: violinist Stefan Jackiw, accordionist Julien Labro, guitarists Steven Mackay and Jason Vieaux.
---
Hausmusik, open rehearsals, family concerts — director David Yang keeps it local, and low-key — except for the musicians and the music. This summer, composer-in-residence Fung Chern Hwei and sitarist Indro Roy-Chowdhury join Yang and other intriguing players, for music that explores many distant corners of the chamber repertory.
---
The Barn at Castle Hill hosts most of these concerts — an unlikely but cozy little venue. Bring a picnic — it's Crane Beach, after all. Ryo Yanagitani (piano), Jacques Lee Wood and Verena Sennekamp (cellos), Jesse Irons and Eliot Heaton (violins) join directors Sage Cole and Lorna Tsai. Many programs feature selected movements from major chamber works — made for new audiences, and aspiring young musicians (read: your kids).
Here's Manchester Summer Chamber Music rehearsing Peter Schickele's first quartet:
Keith Powers Classical Music Writer
Keith Powers is a classical music critic for The ARTery.