Even With All-Star Cast, 'Ocean's 8' Is Fitfully Funny Yet Instantly Forgettable
This article is more than 5 years old.
Fitfully funny and almost instantly forgettable, director Gary Ross' distaff spin on Steven Soderbergh's caper comedies contains just enough inspired moments to make you wish there were more. "Ocean's 8" boasts a perfect premise and a killer cast, yet this gender-swapped side-quel somehow never quite lifts off into the stratosphere. One of those films where you smile more than you laugh, it's not so much a good movie as one that's good enough, I guess.
Sandra Bullock stars as Debbie Ocean, sister to George Clooney's recently deceased Danny. (A running gag in which everyone naturally assumes he faked his death doesn't pay off the way you'd hope. Or at all.) Just released from prison after doing five years for fraud, Debbie used her time in the clink to plan the perfect crime — swiping a $150 million Cartier diamond necklace from the Metropolitan Museum of Art's annual gala in plain sight, while conveniently settling an old personal score in the process.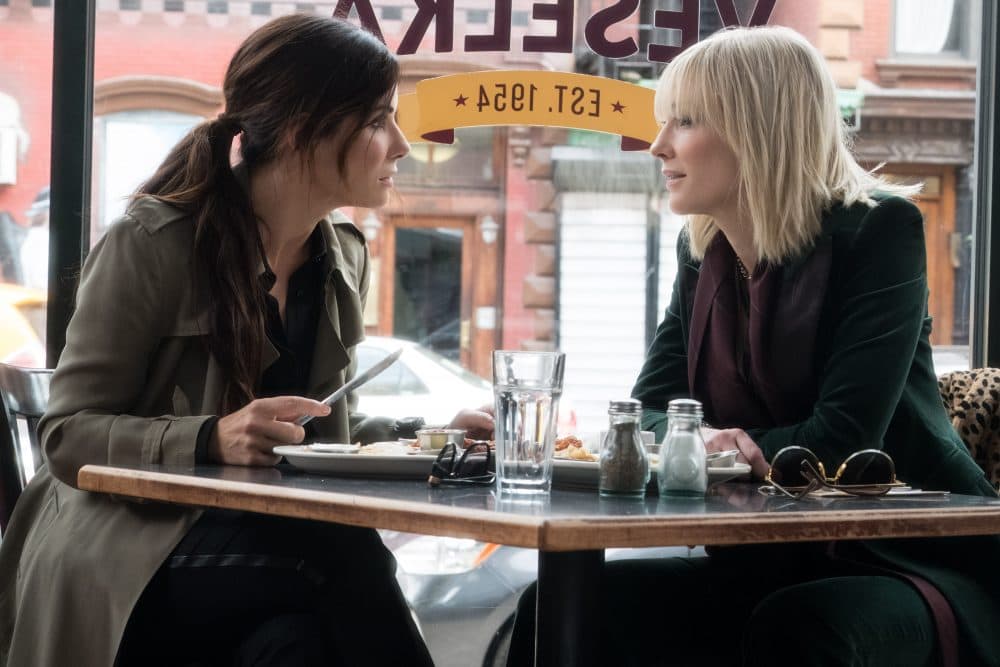 The convoluted caper requires Debbie to call on her glamorously butch former sidekick Lou (Cate Blanchett, rocking a dazzling array of leather pants and ripped T-shirts) along with Mindy Kaling and Sarah Paulson as a couple of unlikely criminal masterminds. The crew also recruits Rihanna's perpetual doobie-smoking hacker and a pickpocket played with deadpan aplomb by rapper Awkwafina.
Most delightfully, their plan requires coercing a bankrupt fashion designer (Helena Bonham Carter at her loopiest) to dress Anne Hathaway's spoiled starlet for the ball, using the obnoxious actress as an unwilling dupe to get the necklace out of Cartier's vault in the first place. Hathaway runs away with the picture, mercilessly sending up her own tabloid reputation as a petulant prima donna while layering the performance with a nervous neediness that grows on you. This isn't just a great comedic turn, it's a fully realized character.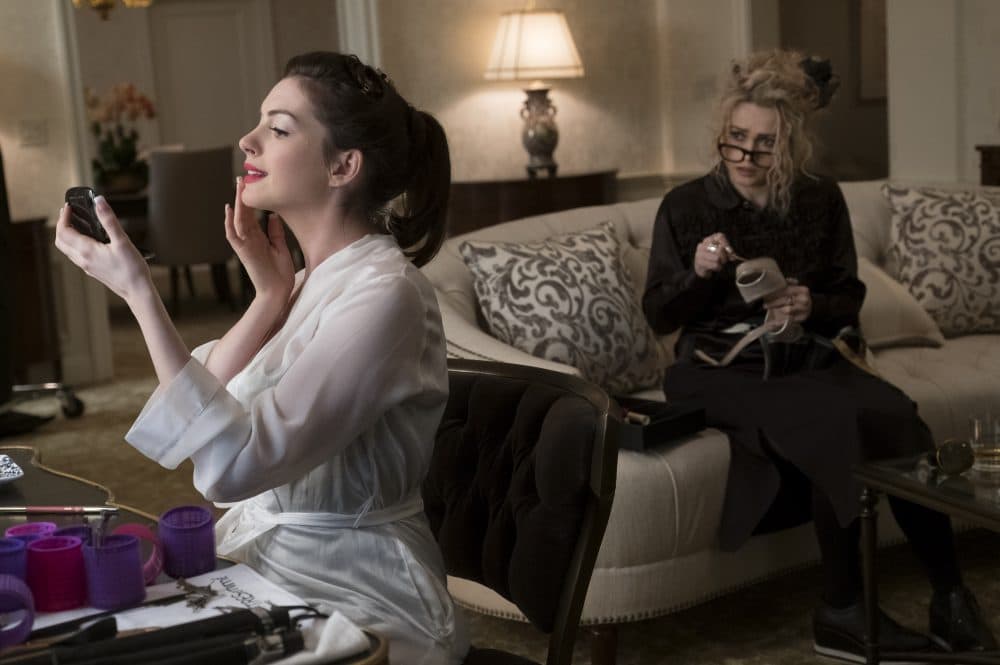 She supplies what "Ocean's 8" is otherwise missing, as the cast's intriguingly contrasting comic energies are seldom allowed to play off one another in interesting ways, at least not for very long. A charming throwaway bit in which Awkwafina teaches Kaling how to use Tinder is exactly the kind of thing this movie needed more of, but the screenplay (by director Ross and Olivia Milch) sorely overestimates our interest in the mechanics of the plot. Everybody keeps explaining logistics when really we'd rather just hang out.
Soderbergh's "Ocean's Eleven" was a great hangout movie, an intricately designed contraption that came off as effortless because everyone was breezing along on megawatt movie star charisma. The film represented something of a victory lap for its director after a spectacular two-year run in which "Out of Sight," "The Limey," "Erin Brockovich" and "Traffic" resurrected his career, turning the washed-up indie whiz kid into a Hollywood power player. It's an exceptional piece of mainstream moviemaking, in part because Soderbergh understood that for most viewers the plot was just a pretext for spending time with these stars.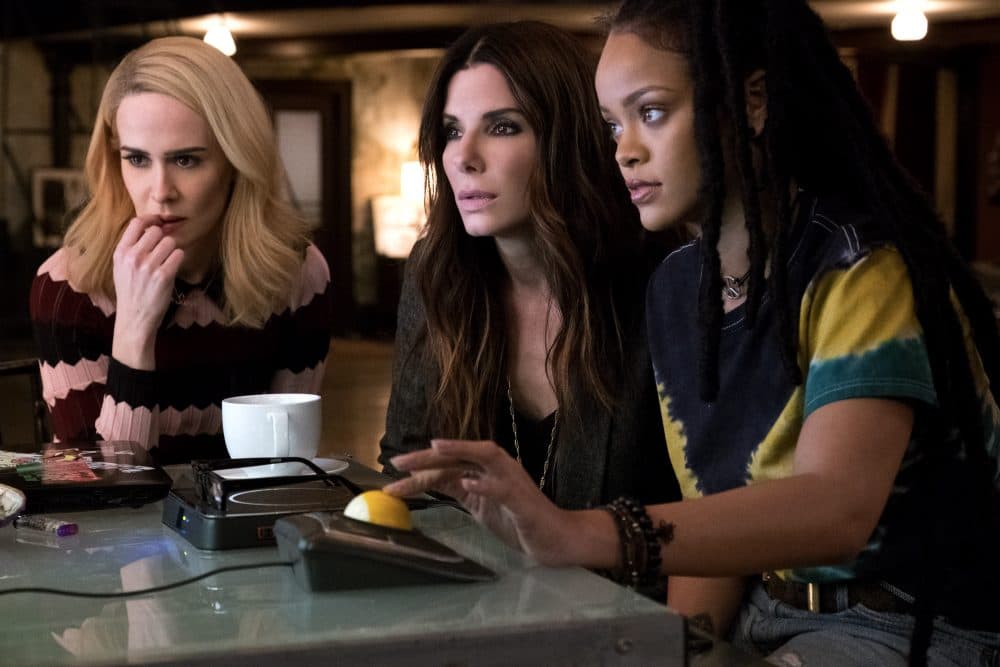 "Ocean's 8" borrows a lot of beats from that picture — everything from getting out of prison in formal wear to a heartbroken vendetta inspiring the heist — but director Ross can't quite conjure Clooney and company's effervescent cool. The movie belabors beats that should feel offhanded and there are strange patches of dead air in some of the dialogue sequences. One can't help but wish editor Mary Ann Bernard (producer Soderbergh's preferred cutting room pseudonym) had stepped in to tighten things up a little bit. The movie sags when it should snap.
Part of this is due to an uncharacteristically distant performance by Sandra Bullock in the central role. It seems like she's trying to honor Debbie's genetic legacy by doing a George Clooney impersonation and talking tersely from behind sunglasses. But Bullock's whole appeal as a performer is her accessibility, and here she just feels walled off from her co-stars. She's got shockingly little chemistry with Blanchett, who does what she can in the Brad Pitt part even as their Butch-and-Sundance banter falls flat.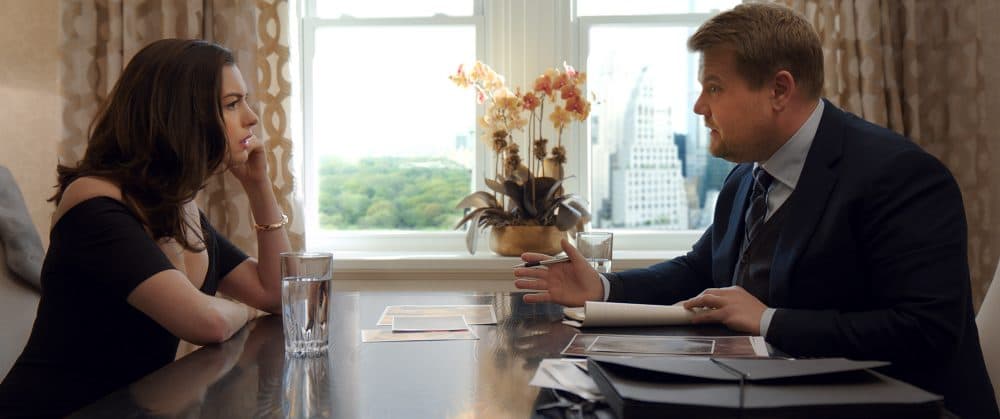 Still, it's hard not to be wowed by the heist itself, a feat of clockwork misdirection and fabulous outfits. A big payoff accompanied by a Nancy Sinatra music cue cleverly calls back to this material's moldy Rat Pack origins with a next generation girl power spin. This bravura centerpiece sequence writes a check that the rest of the movie can't quite cash, despite its third act providing the entirely unfamiliar experience of James Corden being funny.
"Ocean's 8" isn't a bad night out at the movies, but it will probably find its true calling in a year or two as one of those pleasant, Sunday afternoon diversions you leave playing on cable TV in the background while you're doing something else.