One Man's Mission To Diversify Fenway's Summer Concert Series
06:00
Play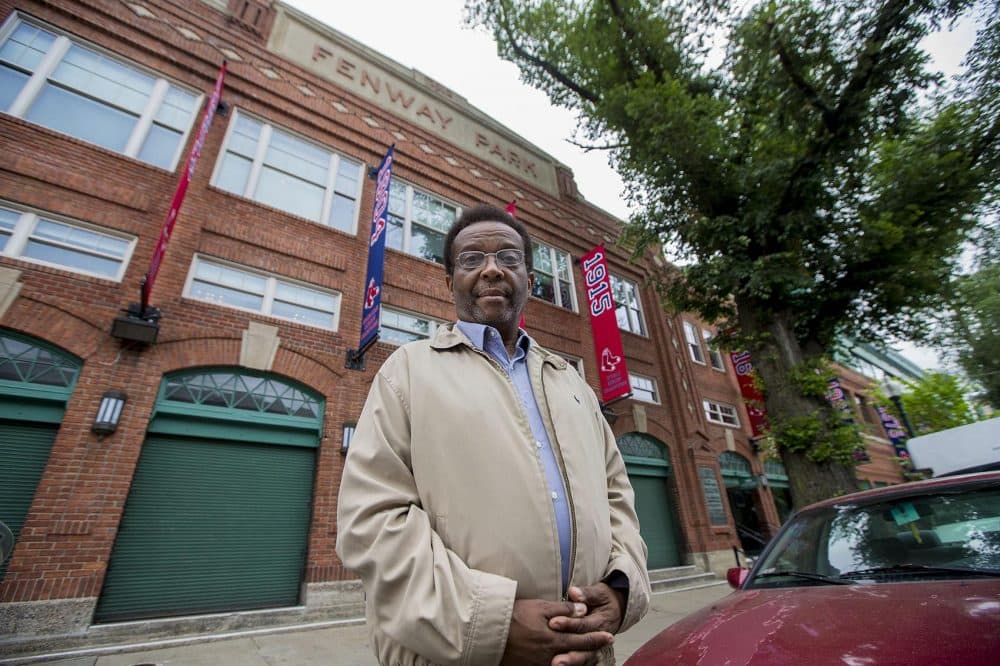 This article is more than 3 years old.
For the last three years, Roxbury resident Edwin Sumpter has been on a quest to diversify the strikingly white, male lineups of the summertime Fenway Concert Series.
All of the performers for this summer's series, which starts this weekend, are white men. In fact, for the last 15 years that the Red Sox have put on these summer concerts, the lineup has looked much like this summer's.
Sumpter has called the Red Sox various times (once even receiving a call back from President Sam Kennedy), posted constantly on social media about the whiteness of the concert series, and reached out to City Hall and anyone who will listen to get them to pay attention.
His journey to change the concert series began with his relationship with his father.
To really understand Sumpter's passion for the Red Sox summer concerts, you have to go back in time, to when his father moved to Boston from South Carolina in the early '50s to escape segregation. In Boston, though, Edwin Sr., who was black, encountered a more subtle, but similar set of unspoken rules about where a man like him would be welcomed.
"I always felt that my dad was a little bit on edge in the city of Boston, worried about where he would go, but again he grew up in a different time," Sumpter told me.
Sumpter's father loved baseball, with a passion. He played it, too. But he hated the Red Sox. He resented that it was the last Major League team to racially integrate — and that Fenway seemed unwelcoming to black folks.
"The Red Sox did some things that certainly just made him say, 'OK see, I told you they don't have enough black players. No black fans go to the games,' and so forth and so on," recalled Sumpter. "I would find myself a lot of times telling him to hang in there, that things will change."
Sumpter inherited his love of baseball from his father. He loved his hometown, and thus his hometown team, much to his father's disappointment.
"As I turned into a man, I realized, you know, that's just something we weren't going to share. When I watched baseball with him, especially the Red Sox, it was more than just baseball, it's almost as if we were two political adversaries going at it."
Sumpter was a teenager during busing in the 1970s. He remembers being called the N-word at the Esplanade once, being forced to leave out of fear. He has some painful memories of Boston, and yet, he loves it still.
"I love where I'm from and I don't feel that I should feel guilty," he said. "I just say that I love my hometown. And I think my hometown could do better and I think it has."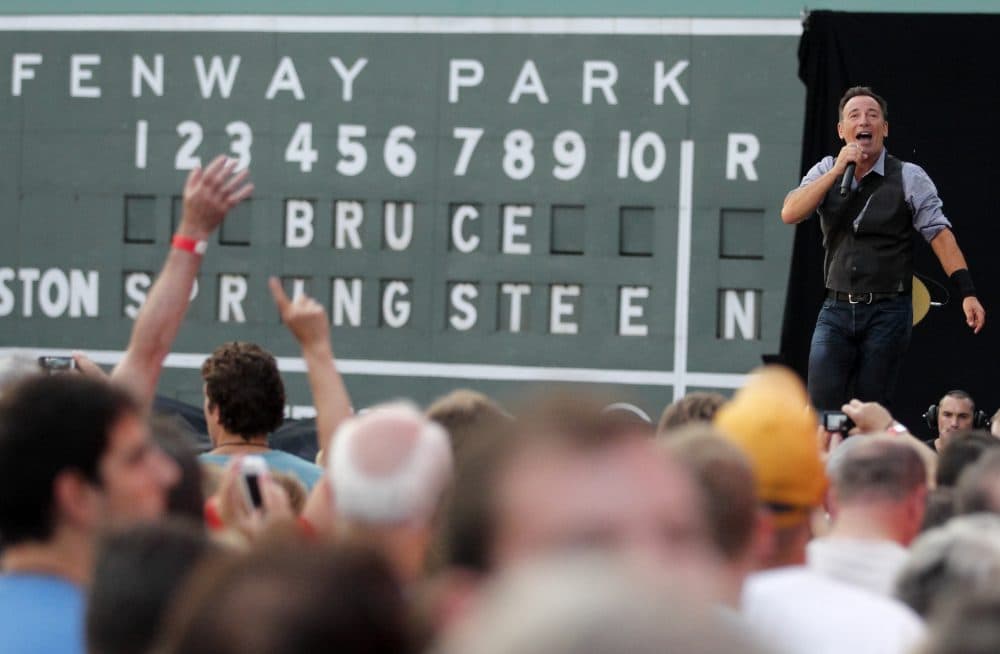 Today, the Red Sox field a much more diverse team of players and coaches. But in the 15 years since the Red Sox started its summer concert series, it's only had one performer of color headline: Jay-Z, who actually co-headlined with Justin Timberlake in 2013. It's only had a handful of opening acts with people of color.
"We made offers to Beyoncé and Drake and Jay-Z to come back and Stevie Wonder, Prince before he passed away," said Red Sox President and CEO Kennedy. "So we want to make Fenway as diverse as possible with the acts that we go after. But we recognize we can do a better job. We want everyone to feel welcome and included at Fenway Park."
Kennedy says it's just a matter of logistics. The summer timing limits the performers available and a lot of big acts prefer other venues, like the more conventional TD Garden or the larger Gillette Stadium, to Fenway's midsize 37,000-seat capacity, he says.
"Our business is really about doing what the broader population wants so that you can actually pay the costs, the multi-million dollars to set up a major stadium event," said Don Law, the president of Live Nation New England, which books the performers for Fenway. "It's not anything to do with personal taste or genre. It's a function of what can sell."
Last year, though, hip-hop and R&B surpassed rock as the most consumed music genre in the U.S., according to media tracking firm Nielsen. There are hip-hop tours this summer performing at large, 30,000 seat venues, such as Wiz Khalifa with Rae Sremmurd and Kendrick Lamar, who just won the Pulitzer Prize for music, touring with SZA.
The acts performing at Fenway this summer are playing huge venues in other cities. Luke Bryan, for instance, is playing at the 82,000-seat MetLife stadium in New Jersey. Yet other Fenway performers, like Jimmy Buffett, are playing smaller 15,000-seat concert halls, similar to many R&B tours.
"I understand the math and I understand that the the bottom line is green," Sumpter said. "I understand all of that, but the fact of the matter is I am never going to believe that if [the Red Sox] really wanted to do something, they couldn't do it."
Sumpter's quest to get more performers of color at Fenway may sound trivial to some people, that it's part of this ubiquitous call to diversify everything. But his story touches nerves about race and the legacy of public spaces around Boston. It shows us how collective memory is passed down through generations, about our perceptions of places that are safe and welcoming and places that seem not to be.
After 50 years of defending the Red Sox to his father, who passed away last year, it was the summer concert series that made Sumpter wonder if his father had been right the whole time.
"This is exactly the kind of thing my dad would say, 'See, I told you the ball club might be multicultural but they don't want black people coming out to Fenway Park and here's proof of that.' And all I'm trying to do is say, 'Dad, I'm trying to prove you wrong.' "
This segment aired on June 15, 2018.