Amid Pursuit Of High MCAS Scores, Worries Persist That Creativity Is Pushed Out
Play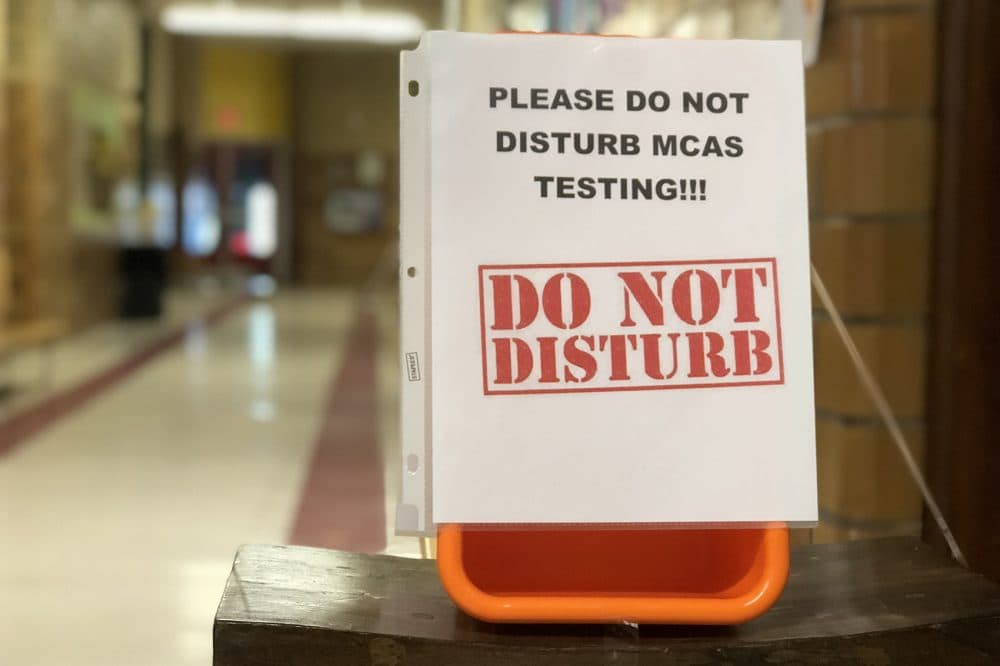 This article is more than 4 years old.
Deb McCarthy remembers a time before the MCAS.
She has been teaching fifth-graders in Hull for the last 22 years. In the beginning, McCarthy says she loved to teach reading.
One year, the kids read "Sarah, Plain and Tall." McCarthy enlisted the help of her sister for the role of Sarah, and the two of them would act out scenes from the book. Then, it was the kids' turn.
"I'd give the kids a bag [filled with props]," she explained. "And they had the opportunity to come in and perform that chapter."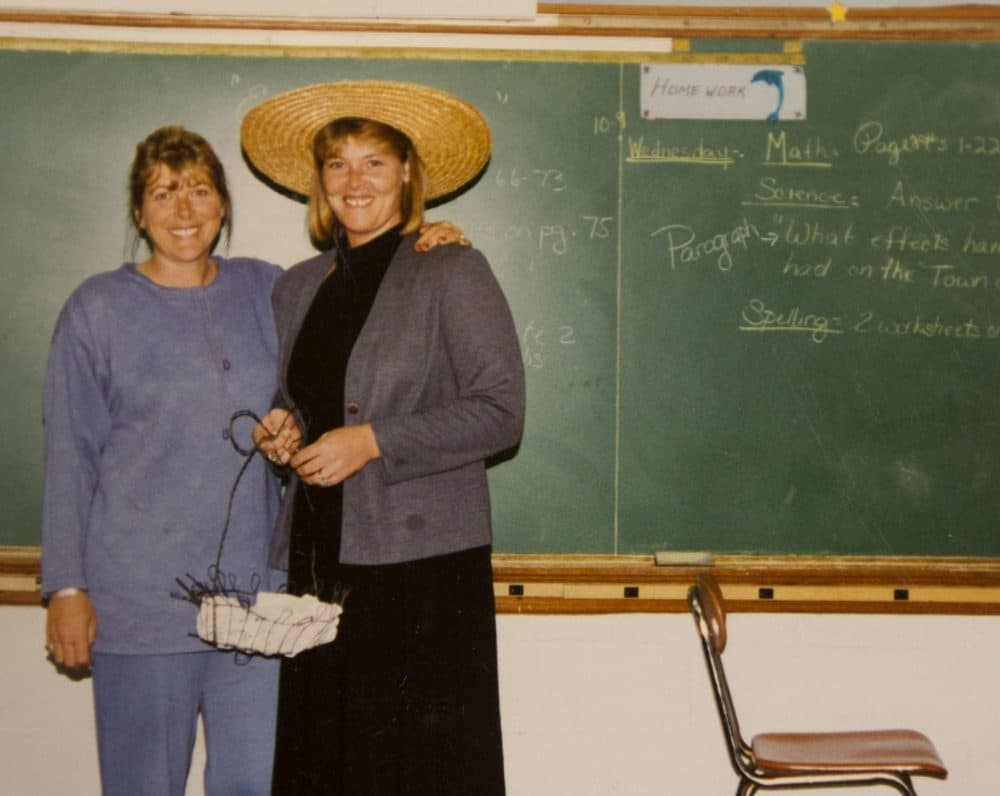 McCarthy said the creative performances helped kids engage and learn more about the book. But she said things changed after the MCAS took hold. Pressure kept mounting as the test scores came in low — at least compared to its neighboring districts.
"Now my instruction has to be about how reading that chapter would look like as an open response question, rather than reading as a love," McCarthy said. Acting out reading assignments has become a thing of the past in her classroom.
McCarthy is president of the Hull Teachers Association, and very vocal about so-called "teaching to the test." It was hard to find teachers who would speak as openly. Officials with local teachers' unions say that's because teachers worry that if they were to say they are submitting to pressures to get good MCAS scores by focusing on the test itself, it might make it seem like they aren't doing a good job teaching.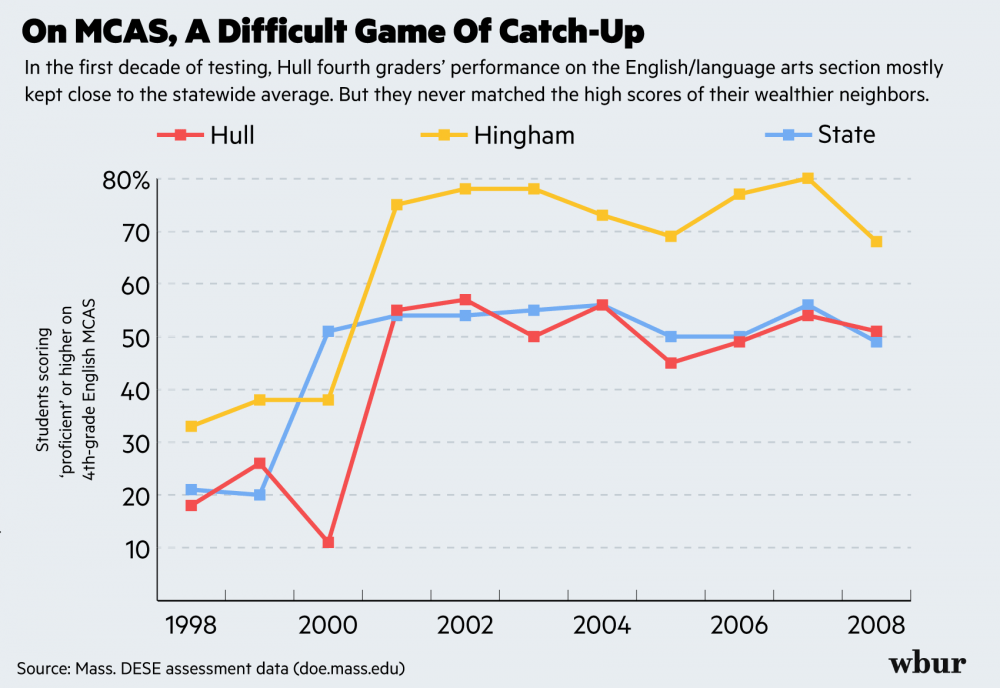 McCarthy said that in the 20-plus years since MCAS was first introduced, classrooms became centered on the test and the material that would be on it. That meant there was little to no time to squeeze in large projects that required student creativity and active engagement.
On a professional level, it was frustrating for McCarthy. More importantly, she's concerned about how it will impact the kids in the long run.
"Their success out in the workforce, in life and in relationships has nothing to do with the score [on the MCAS] and everything to do with project-based experiences, with the ability to think outside the box," she said.
But state education officials say the test should be at the center of curriculum.
"We're testing really important stuff that all students need to know," said Massachusetts Education Secretary Jim Peyser.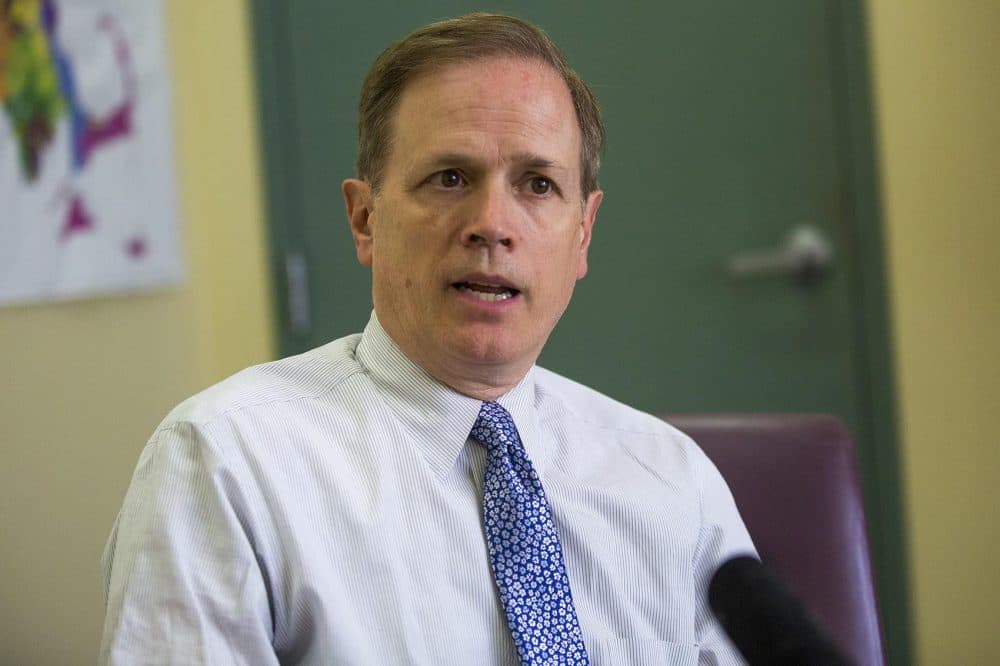 "As long as we're agreed," he said, "that what we're trying to focus on is to ensure that all students are getting access to a core body of knowledge and skill that they need to have ... then that's an appropriate trade-off for us to accept."
But there are several vocal detractors.
"To say that what we have [with MCAS] is a good measure of college preparation or career preparation, it's just not true," said state Sen. Pat Jehlen, who co-chairs the Legislature's education committee. She points to a lot of recent research that suggests a student's high school GPA is a better predictor of college and career success than his or her score on any standardized test — including the MCAS.
"We have picked something that seems to be simple and easy to organize and compare. But it directs instruction towards things that are not beneficial to children," she said.
For Jehlen, there's an unavoidable conflict between narrowly measuring student performance and improving student learning in the broadest possible way. Jehlen said state officials have not recognized the difference.
"Is their top priority a number, so you can compare schools and kids? Or is it to have kids learn?" she asked rhetorically. "Those are different questions."
While Secretary Peyser acknowledges the test isn't perfect and doesn't measure everything, he said the MCAS is the best we have right now to objectively measure schools.
Now, though, a few districts in Greater Boston are looking for another metric, which we'll explore Friday.
Join our Facebook group to continue the conversation with other parents, teachers, administrators and WBUR's education reporters.
This segment aired on June 21, 2018.