A New Boston Music Festival Centers On Black Artistry At Franklin Park
Resume
When I meet Catherine Morris a few days ago, she has a lot of questions swirling in her head. She's been dreaming of putting together a festival — the Boston Art & Music Soul Festival, or BAMS Fest — for years. And this Saturday, it's finally happening.
She's constantly asking herself if she curated the right lineup — which consists of about 20 hip-hop, soul and neo-soul, funk and eclectic bands and artists — and if people will show up. But the main question that centers her thoughts is: "Am I living up to or contributing to the legacy of Elma Lewis and what she stood for around activating Franklin Park?"
Lewis, a black arts educator and activist in Boston, founded the Elma Lewis School of Fine Arts in Roxbury in 1950, and later, the National Center of Afro-American Artists. She erected the playhouse stage at the park, where legends like Duke Ellington, and Odetta played.
The 527-acre park in Roxbury, built in 1885, has been a cultural cornerstone for black activism and black artistry in Boston. "I feel like it was ground zero for vulnerability. If you were black, that there was a place for you to have a safe haven and be yourself," Morris says.
But Morris thinks Franklin Park's legacy is beginning to fade away, after Lewis and other prominent arts activists stopped organizing big concerts and gatherings at the park in the '90s.
"[People have] lost hope, belief and consistency that such an event could happen that benefits them," she says.
This Saturday, Morris hopes to reactivate Franklin Park with an eight hour music festival, headlined by neo-soul duo Kindred the Family Soul, featuring artists like Oompa, a local black and queer hip-hop artist.
Oompa says sometimes she feels like she's performing her identity for the enjoyment of non-black audiences in Boston.
"Sometimes I'm looking to an audience and I don't see anybody that looks like me. It's very clear to me that [BAMS] festival is interested in black culture and black America and it's by black people for black people," Oompa says. "And that to me was really special."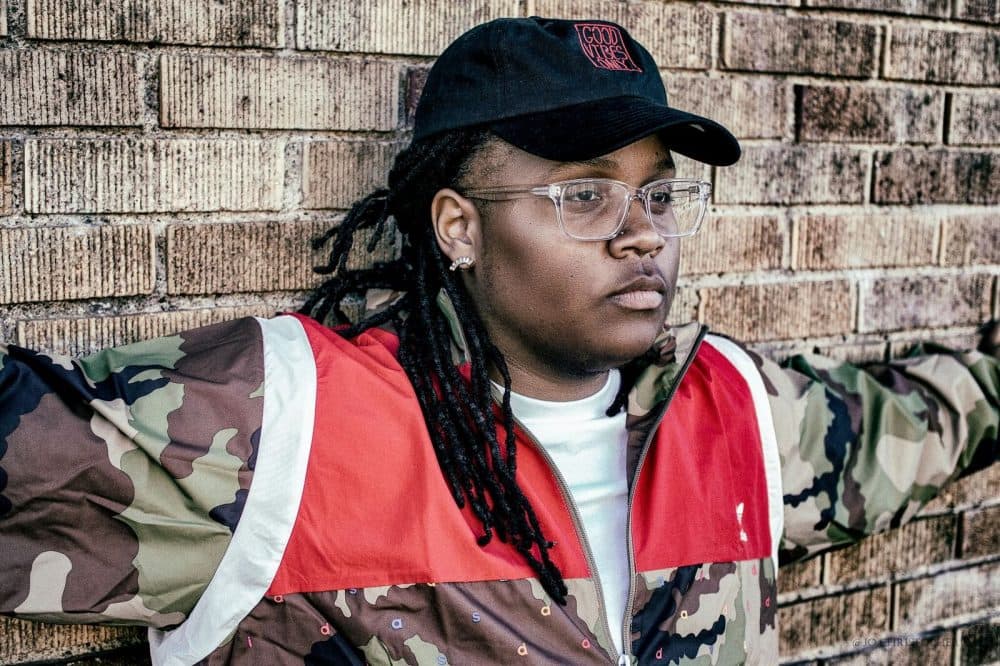 For Morris, BAMS fest symbolizes a radical expression of black joy. People of color are often expected to define their experiences and their existence through trauma, so basking in enjoyment is sometimes a subversive, political act, she says.
BAMS is also a reclamation of Franklin Park as a safe space for black artistry.
"It's important that we keep it up for future generations," she says. "If we don't, that's another piece of Boston's culture and history that totally gets neglected. But if I know my Bostonians like I know my Bostonians, people are intentional about having a good time."
---
BAMS Fest takes place Saturday, June 23 at Franklin Park from noon to 8 p.m.
This segment aired on June 22, 2018.