Ex-Trooper Pleads Guilty To Overtime Fraud Amid Ongoing State Police Probe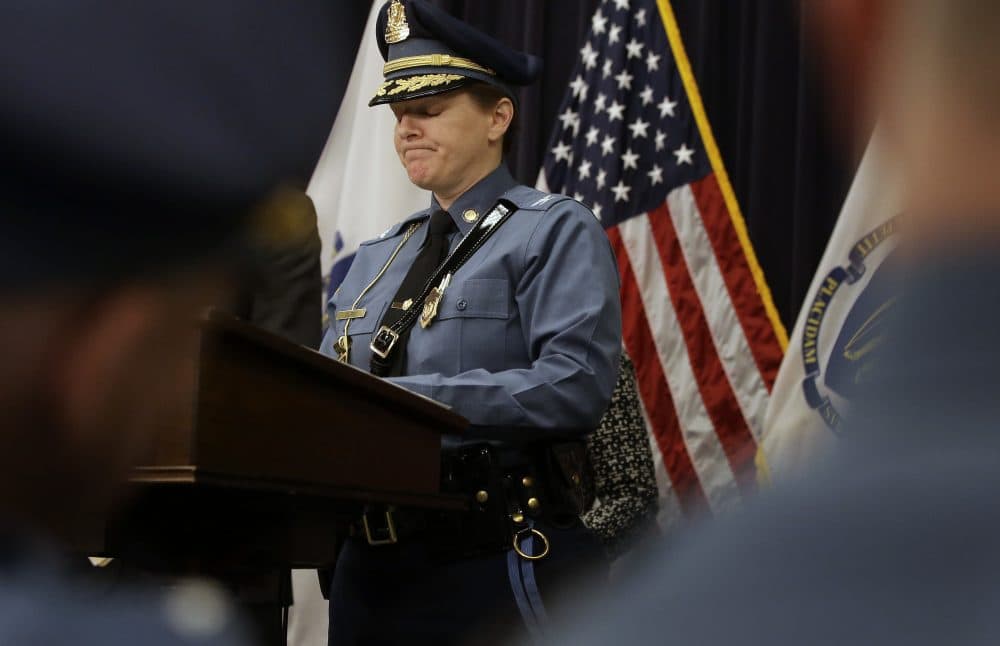 This article is more than 1 year old.
A former Massachusetts state trooper has pleaded guilty to receiving overtime pay for shifts he didn't work.
Court documents unsealed Tuesday show 47-year-old Gregory Raftery pleaded guilty to embezzling money from a state agency receiving federal funds.
Raftery is the fourth known person to be implicated in a sweeping federal investigation into overtime abuse by State Police. Recently retired or suspended Troopers Paul Cesan, Gary Herman and David Wilson were arrested on the same charges last week.
Prosecutors say Raftery frequently left overtime shifts early or didn't work them at all and then wrote bogus traffic citations to cover it up. Prosecutors say Raftery was paid more than $30,000 for overtime hours that he didn't work in 2016.
Raftery's lawyer didn't immediately respond to an email.