Historic Colonial Theatre Reopens This Week After Major Renovation
This article is more than 4 years old.
Boston's Emerson Colonial Theatre, freshly renovated by a British company, will reopen Tuesday to the pre-Broadway world premiere of "Moulin Rouge! The Musical."
Closed for nearly three years, Tuesday's opening marks a new chapter for the storied theater, which opened in 1900. London-based Ambassador Theater Group (ATG) which is leasing the theater from Emerson College, has restored the historic venue, which has been closed since October 2015.
"What we have done is really just given it a great facelift. We've restored what was always there," said Erica Lynn Schwartz, the general manager for the theater. "The colors are brighter now because we've repaired a lot of the plaster and we've repainted but everything is the original glory. We've just made it shine a little brighter"
Schwartz said ATG does not disclose financial information on renovations. Prior reports indicated the deal between Emerson and ATG would yield $11 million in capital improvements for the theater, though last year Emerson College President Lee Pelton had said ATG had increased its budget by "50 percent to a significant eight-figure investment."
Refurbishing the theater, which was built in the 1890s took meticulous historical research, said Schwartz. For a custom carpet in the theater's new promenade lobby, ATG tracked down the British manufacturer that made the Colonial's original carpets, and had the company recreate a pattern true to fashionable designs from the turn of the century. ATG has added new bars and a lounge in the venue and has transformed the former ladies lounge into a public orchestra-level lounge.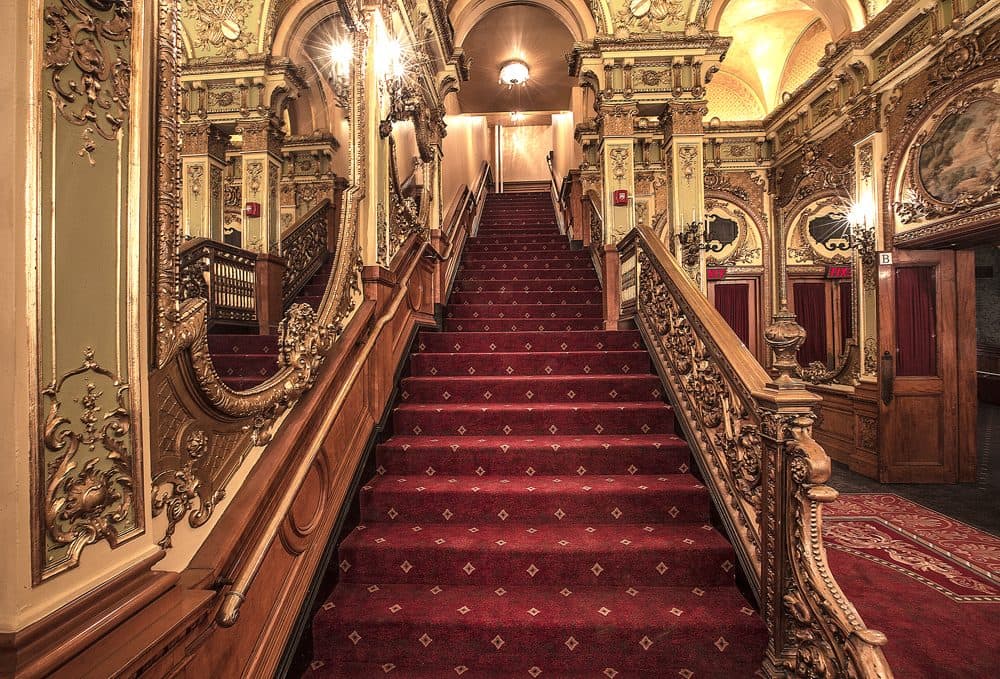 Written by Tony Award-winning playwright John Logan and based on Baz Luhrmann's 2001 film, Schwartz said "Moulin Rouge" is slated to continue the Colonial's mission to host pre-Broadway world premieres. Several other notable shows have premiered at the Colonial before Broadway, including "Porgy and Bess," "Oklahoma!," "Annie Get Your Gun" and "The Diary of Anne Frank."
However, the renovations signal a significant change in programming at the theater. In addition to the pre-Broadway runs, it wants to leave open the possibility of other programming.
"Moulin Rouge! The Musical" runs until Aug. 19. The rest of the season includes concerts from Michael McDonald and Rufus Wainwright and various traveling musicals, including "Heather Headley: Broadway My Way" and "Rodgers + Hammerstein's Cinderella."
"It used to traditionally be a roadhouse for touring shows and for pre-Broadway only. It really focused on theatrical programming. We are very much opening up the Colonial to include all types of live entertainment programming," said Schwartz.
The theater closed in 2015 amid concerns over a lack of demand for touring shows outside of the programming put on by Broadway in Boston at the Boston Opera House. After word leaked that Emerson was considering turning the theater into a dining hall and performance space, the city of Boston encouraged and facilitated an arrangement between ATG and Emerson.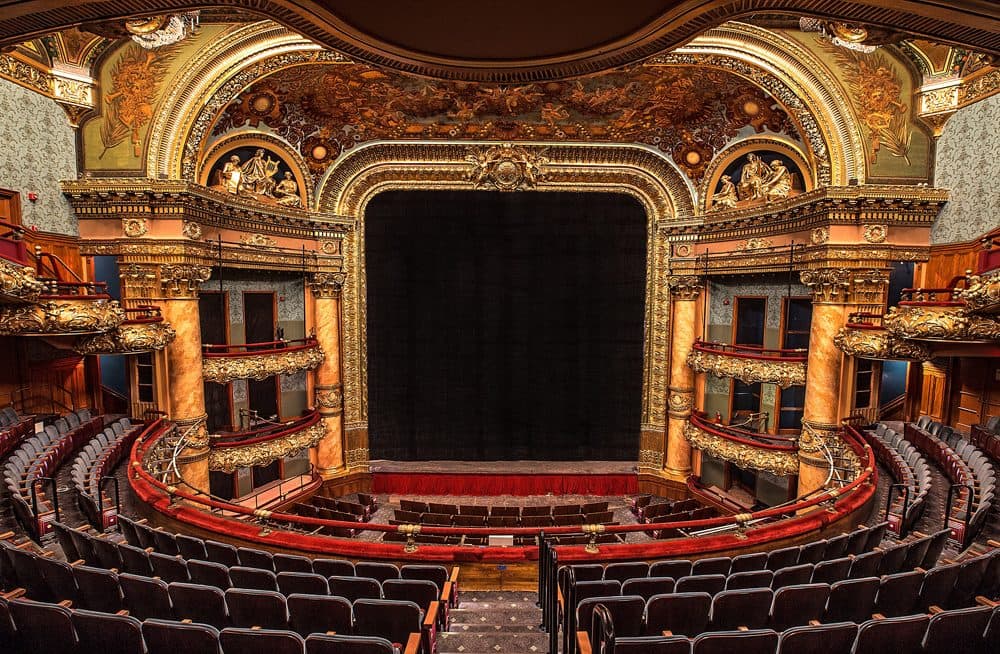 ATG officials have said the company will engage with community arts organizations, though it's unclear what kind of shape that commitment will take. The reopening of a major venue in a city plagued by a lack of affordable and/or well-equipped performance and rehearsal space, will surely attract attention from small and midsize performing arts organizations.
Schwartz hopes that bringing back pre-Broadway world premiers will enhance the local arts ecosystem.
---
"Moulin Rouge! The Musical" runs from July 10 to Aug. 19 at the Emerson Colonial Theatre.