'Three Identical Strangers' Is A Tragic Masterpiece. As A Triplet, It Hurt To Watch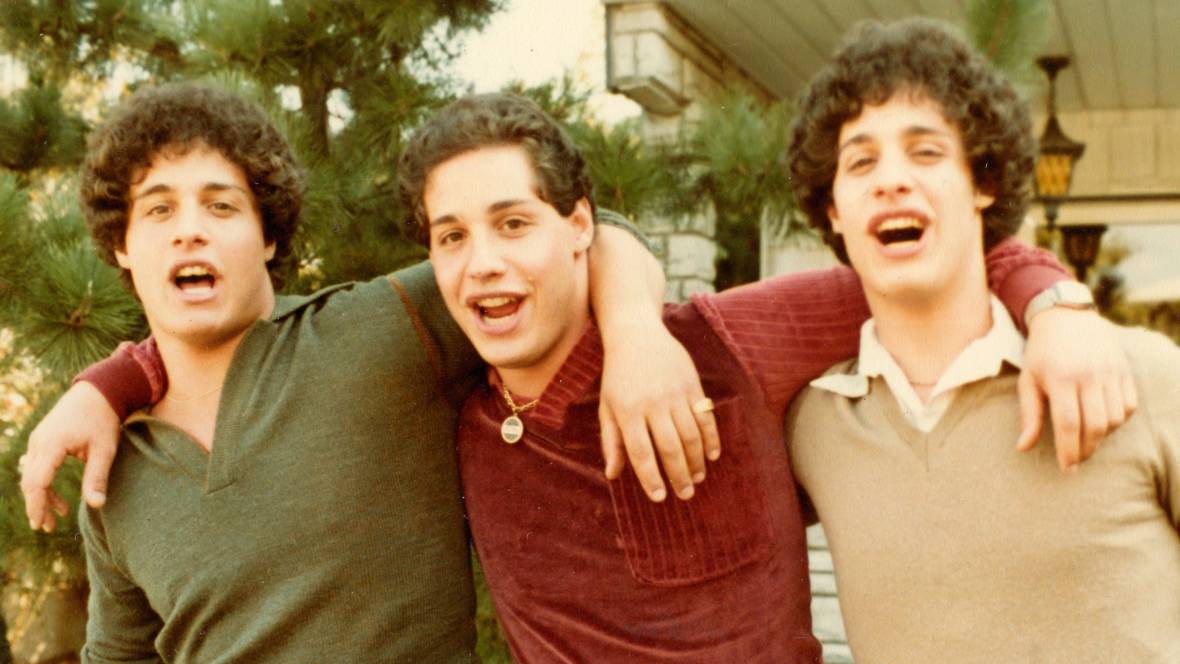 This article is more than 4 years old.
Editor's Note: This essay includes some information about "Three Identical Strangers" that is not revealed until late in the documentary.
---
The documentary begins like a real-life version of "The Parent Trap." The year is 1980, and Bobby Shafran, a wary freshman and self-proclaimed nobody, rolls up to Sullivan County Community College for his first semester. He is instantly mistaken for a popular look-alike named Eddy, who had dropped out the year prior, and greeted with high-fives and kisses from complete strangers. A bewildered friend of Eddy's convinces Bobby, who was adopted as a baby, he may be related to the much-loved dropout. They decide to give the doppelgänger a call.
Bobby asks if he is speaking to Eddy. He hears his own voice reply "yes."
As if long-lost twins weren't spectacular enough, the brothers were soon contacted by another curly-haired adopted Jewish teen from New York. David Kellman, who had come across their peculiar story in the newspaper, shared the same "big meaty hands" as the twins — not to mention the same birthday and adoption agency. Born July 12, 1961, these triplets who were separated at birth and reunited after 19 years are now the topic of the documentary "Three Identical Strangers."
Their heartwarming story became a viral sensation, launching the brothers into talk show circuit fame. And they became inseparable. As a family member described in the documentary, it was immediately clear "they belonged to each other."
As a triplet myself, I couldn't help but smile as I saw the brothers' lively antics on screen. Even as adults, these triplets did the same stuff my brothers and I did as children — what my mom likes to call "brothering." They shared beds with each other; they hurled around jokes and insults (always behind smiles); they even roughhoused "like puppies wrestling on the floor," recalled a family member. (Not sure what this looks like? See photo below.)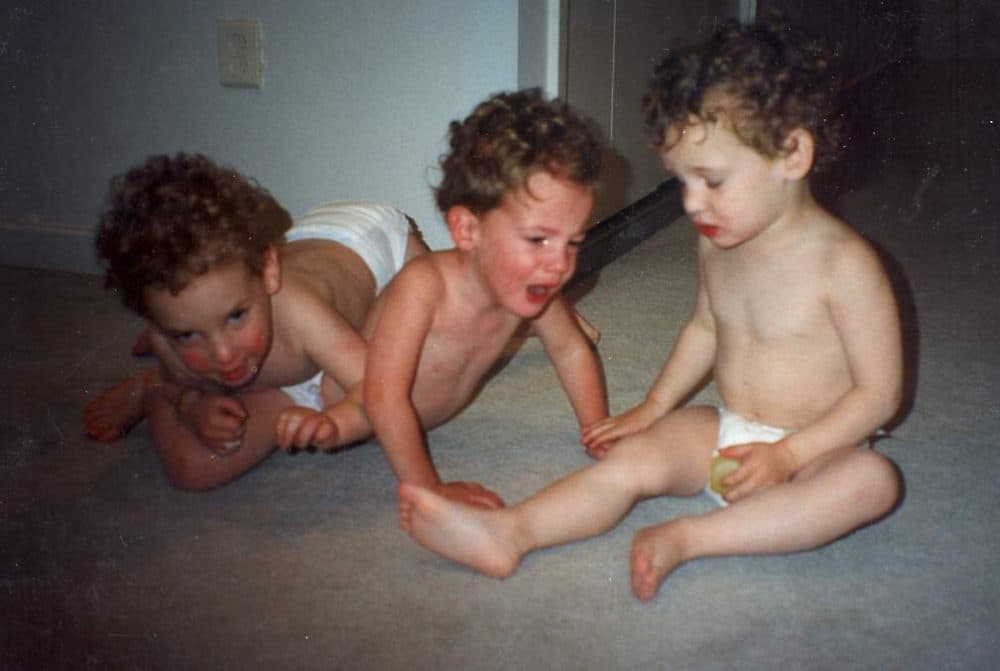 The trio took advantage of their notoriety by moving to New York City, and spent their young adulthoods living it up in the 1980's club scene. They even found financial success as restaurateurs, running a rowdy SoHo steakhouse called, of course, Triplets. People would come from all over just to party with the brothers, they said — "like a big bar mitzvah."
At this point, I remembered my real "big bar mitzvah" — an unforgettable triple feature with a three-ring circus-themed party — and my smile suddenly faded. How privileged I was to grow up a triplet, and not just become one overnight. Bobby, Eddy and David obviously loved each other, but they had missed out on 18 years of mutual memories and family bonding.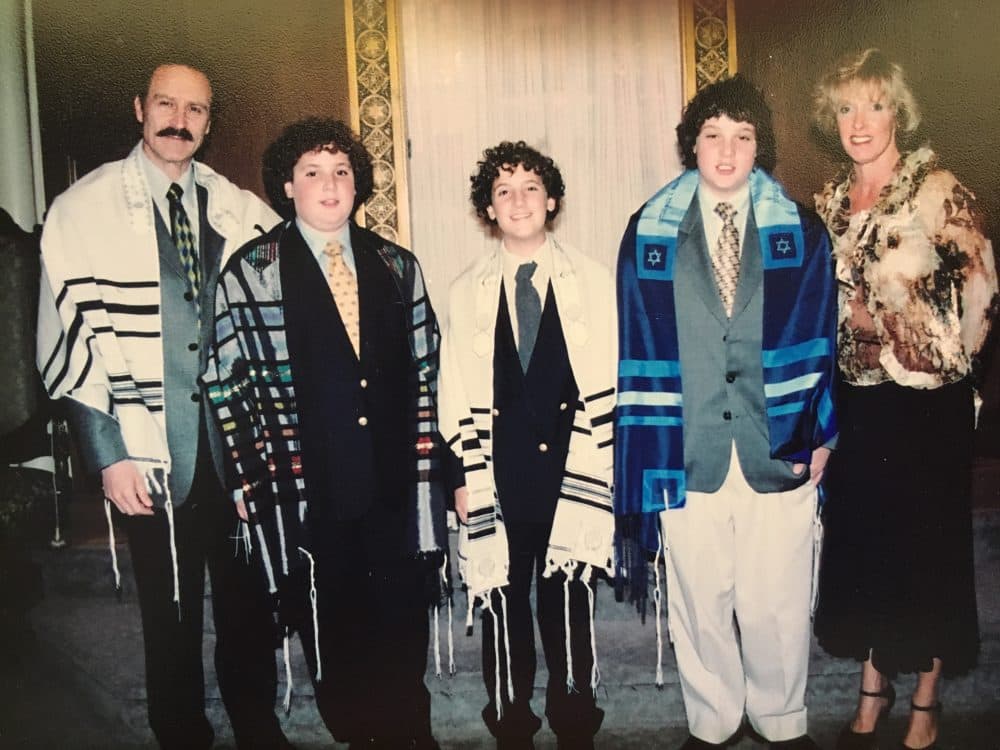 My sudden shift in mood seemed to match that of the documentary. After hearing of the triplets from New York who had been separated at birth, a journalist named Lawrence Wright contacted them with some mind-boggling news. Wright, who had been researching identical twins for a New Yorker story, had come across a little-known study on identical twins separated at birth, conducted by a preeminent psychiatrist named Peter Neubauer (who had ties to Sigmund Freud). The enigmatic research had recruited its participants from a Jewish adoption agency in New York, the same one that had split the triplets between three homes. As it turns out, the brothers' separation was not because no one would take all three, as the agency had previously suggested. It was a cruel and carefully calculated experiment, done in the name of science.
Bobby, Eddy and David, along with a still-unknown number of other multiples, had their childhoods cleaved into parts by a doctor playing god. To explore his academic interest in nature versus nurture, Neubauer and the adoption agency assigned each triplet "lab rat" to homes with vastly different parenting styles and income levels. They sent assistants to test (and film) the boys' mental development as they grew up, telling the parents they were doing a routine study on adopted children.
After Bobby left the restaurant due to what David called "conflicting work ethics," the brothers' relationships began to sour. They had the biology, but not the chemistry. In 1995, following hospitalization for manic depression, Eddy Galland committed suicide. According to Newsweek, he died never knowing he had been part of an experiment.
As for the study that fragmented the triplets, the results have never been published. While the remaining brothers did gain access to the data collection housed at Yale University after filming the documentary, the files left them with little closure. The papers were heavily redacted and gave no formal conclusions.
Long after leaving the theater, I couldn't shake a lingering feeling of remorse — what I would guess survivor's guilt must feel like.
Growing up, I often fantasized about being an only child. I hated getting called "one of the brothers" by teachers, parents and strangers. Wasn't I more than that? I kept my identity as a multiple a secret when I could, only revealing it after I was sure I'd made an independent mark. Truly, I just wanted to be Justin — not Ian, Justin and Morgan, the Kaplan triplets. I spent my childhood fighting the opportunity that Bobby, Eddy and David never had.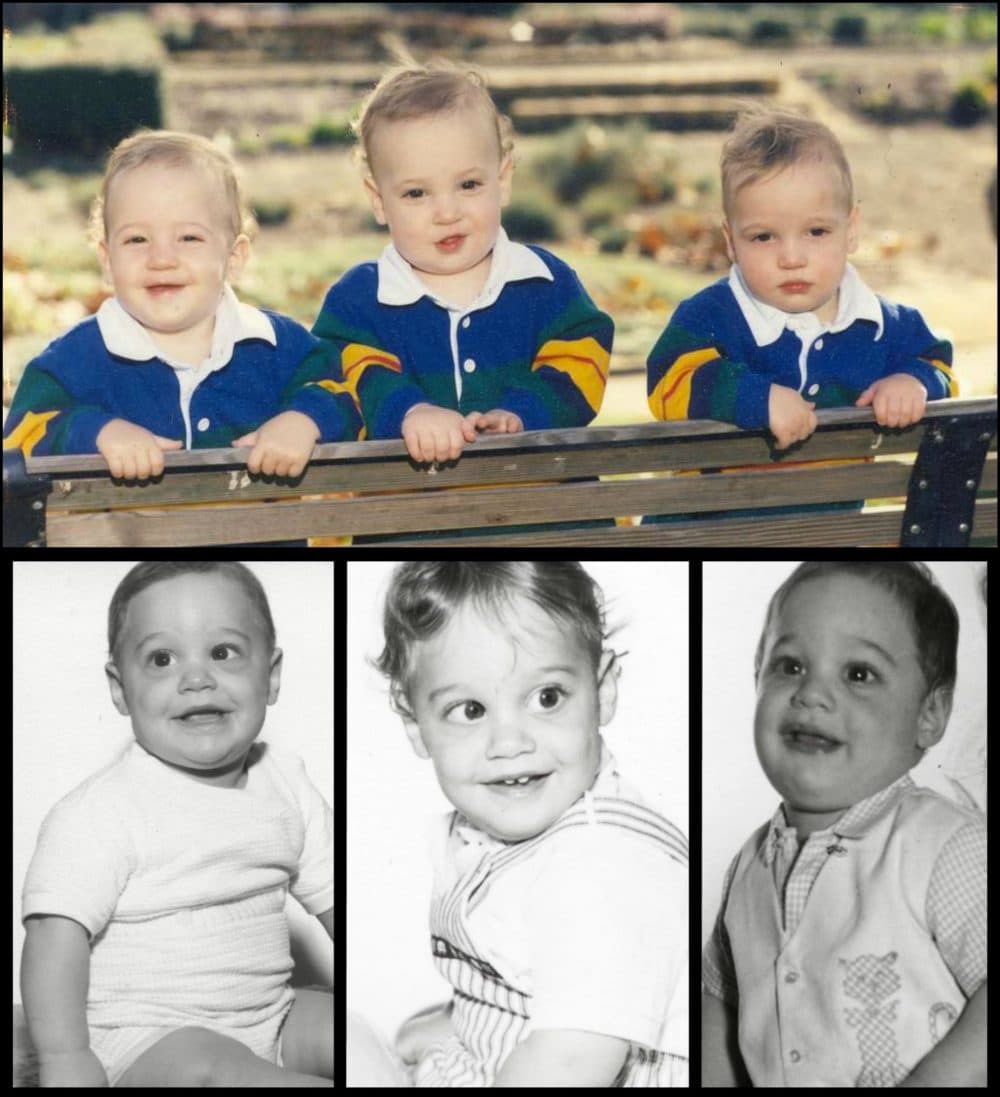 In my case, it took separation — specifically, college — for me to appreciate just how lucky I was to have grown up with two wombmates. I arrived at campus prepared for its perennial challenges. I was more than used to messy roommates. Sharing? That was second nature to me. And if I needed laughs after a rough exam, comfort was always a phone call (or two) away.
At 25, I now realize that my triplet identity — which had once made me feel like a fraction of a person — is the whole reason for the individual I am today.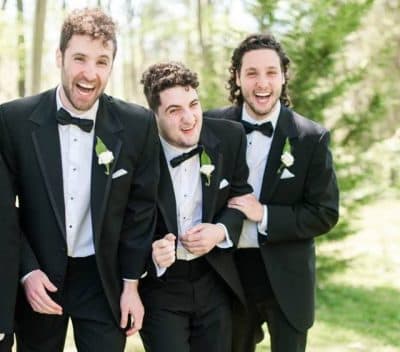 One line in "Three Identical Strangers" still has not left my mind: "They didn't have… that gift of being brothers for 18 years."
I've spent hours wondering if the brothers' fates would be different if they had grown up together. If they had been nurtured under one roof by the same loving parents. If they had not had their gift of brotherhood stolen from them in futility.
One thing is certain: I won't be taking my gift for granted anymore.