Suspect In Weymouth Officer, Bystander Shooting Deaths Is Held Without Bail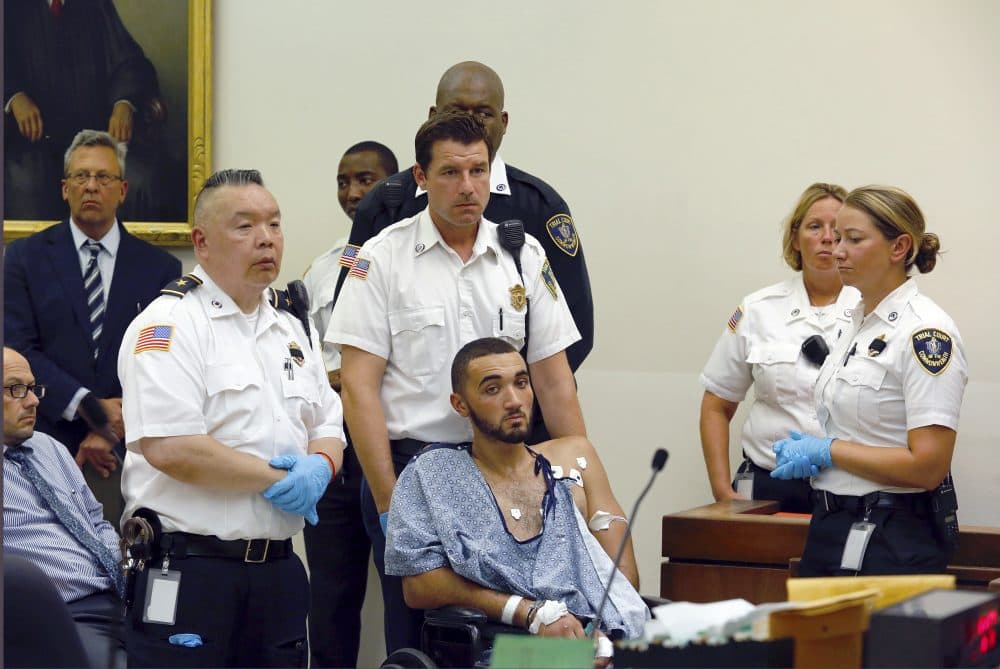 The man suspected of killing a Massachusetts police officer, as well as an innocent bystander, is being held without bail.
Twenty-year-old Emanuel Lopes has been arraigned Tuesday for two counts of murder in front of a gallery packed with police officers.
He pleaded not guilty to multiple charges, including the two counts of first-degree murder.
Norfolk Assistant District Attorney Greg Connor described in court how Lopes struck Weymouth Officer Michael Chesna with a large rock Sunday morning, grabbed the officer's service weapon and shot him 10 times. Chesna was investigating reports of an erratic driver and car crash.
Authorities say Lopes then shot 77-year-old widow Vera Adams in the chest through the sliding glass door of her home.
Lopes was later shot in the leg by police.
A court psychologist testified Lopes disagreed with the homicide charges against him, but understood them. He was declared competent for arraignment.
Lopes' lawyer argues he is not mentally competent to stand trial, and asked that his client undergo a mental health evaluation at Bridgewater State Hospital due to a history of psychiatric admissions. The judge denied that request.
Lopes' mother in an affidavit seeking a restraining order on her son said she was "afraid" of him because of mental health and substance abuse issues.
He is due back in court Aug. 15 for a probable cause hearing.