Former Boston Police Commissioner To Work As Unpaid Advisor To State Police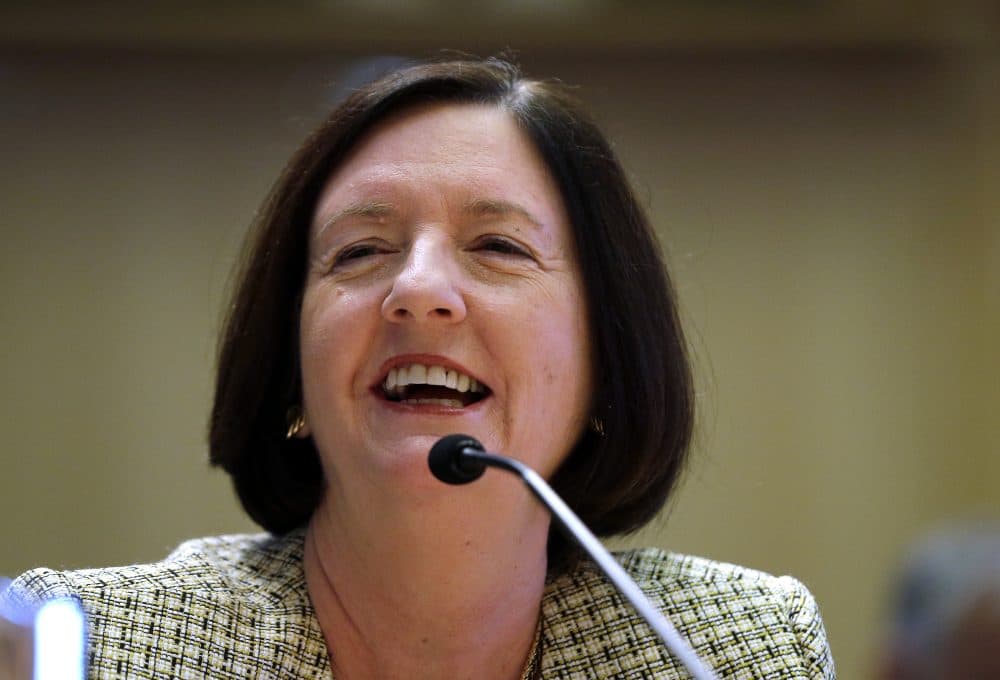 This article is more than 4 years old.
Massachusetts State Police are bringing on a former Boston Police commissioner and state public safety secretary to help reform the beleaguered agency.
Kathleen O'Toole will be an unpaid adviser to State Police Col. Kerry Gilpin and her staff.
"Former Commissioner O'Toole possesses a wealth of knowledge about, and experience in, leading and bringing positive change to major police agencies, and my command staff and I look forward to her input and ideas about law enforcement to help improve the department," Gilpin said in a statement.
O'Toole will weigh in on recruitment of "qualified and diverse candidates" and leadership training for existing staff, state police said in their announcement Wednesday.
The agreement came about after O'Toole ran into Gilpin at a talk on policing at Harvard University in March. The two women didn't know each other previously, though O'Toole says she's sure the pair crossed paths as they both worked in Massachusetts.
O'Toole says she isn't considering this to be a job. Rather, she'll be a confidential advisor and trusted friend to Gilpin, who she says is the right person to oversee these reforms.
O'Toole says she sees this as a turning point for the state police — which has seen troopers indicted for overtime theft, the former colonel resign over claims of misconduct and a payroll head admit to theft.
"I think that the easiest organizations to reform and the easiest organizations to encourage innovation are those in crisis," she told WBUR. "So, you know, with every crisis comes an opportunity."
O'Toole, who most recently led the Seattle Police Department, says she predicts others across the country will be looking to see how Massachusetts reforms its state police.
"While major city departments across this country have been closely scrutinized in recent years, there really hasn't been a lot of focus on state police reform," she said. "So, I think some of the lessons learned here and some of the reforms that will take place here will be great for us for other organizations as well."