In 2015, The Top 1 Percent In Mass. Earned 31 Times The Average Of Everyone Else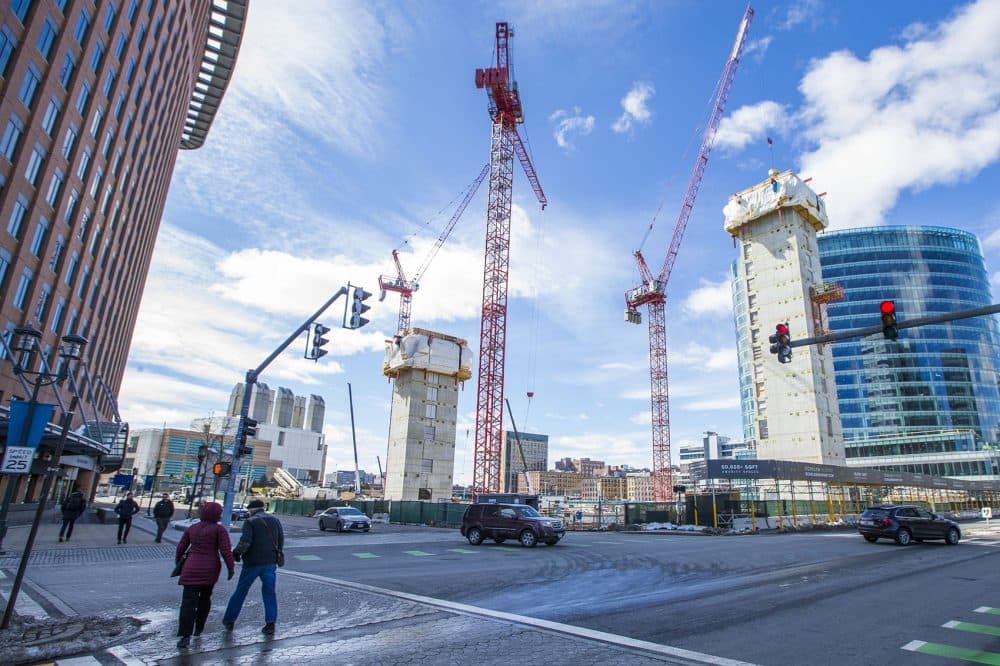 This article is more than 4 years old.
Massachusetts has the sixth-biggest gap between its highest-paid residents and everyone else, according to a new report, with the state's top 1 percent of families in 2015 earning 31 times what the average of the bottom 99 percent made.
The analysis, out Thursday from the left-leaning Economic Policy Institute, cites tax data to examine income inequality by state, metro area and county. Its methodology uses income before taxes and transfers, like unemployment benefits.
The average income of the top 1 percent of families in Massachusetts in 2015 was $1.9 million, according to EPI. That's about 31 times the average income of everyone else that year, which was around $62,000.
New York was the most income-unequal state in 2015, as its highest-paid residents earned 44 times the average of all other New Yorkers.
In Massachusetts, income inequality was greater in Suffolk County, the state's most unequal county. In Suffolk, which includes the city of Boston, the average of the top 1 percent made 54 times more than the average of everyone else in 2015.


A few more figures from the EPI report:
-- The top 1 percent of families took home nearly 24 percent of all income in Massachusetts in 2015. (It's been higher in a few recent years, as the above graph shows.)
-- From 2009 to 2015, the top 1 percent of families in Massachusetts captured 58 percent of all income growth in the state — one of nine states in which the 1 percent captured more than half of all income growth over that period.
-- In 2015, the average income of the top 0.01 percent in Massachusetts was $51 million.
The report is based on the latest available tax data — from 2015 — but it should be noted: Amid a strengthening labor market, census data found the state's median household income jumped nearly 6 percent in 2016, and the Massachusetts minimum wage increased annually from 2015 to 2017 to $11 an hour. (It's now set to rise to $15 an hour by 2023.)
Indeed, the Brookings Institution — which also releases analyses on income inequality, but uses a different methodology than EPI — found the city of Boston's wide inequality narrowed somewhat in 2016.
Additionally, Brookings researchers have said income inequality may not necessarily be considered a bad thing as long as families' earnings rise, and, of urban metro areas, "[l]arge populations, diverse housing types, and generally progressive politics mean that most cities will always have higher shares of the rich and poor than smaller places."
Still, Estelle Sommeiller, a co-author of the EPI report, said in a statement Thursday that rising income inequality is "a persistent problem throughout the country—in big cities and small towns, in all 50 states."
She added: "While the economy continues to recover, policymakers should make it a top priority to grow the incomes of working people while [reining] in corporate profits."