Hulu's 'Castle Rock' Explores The Stephen King Multiverse, But It's Light On The Horror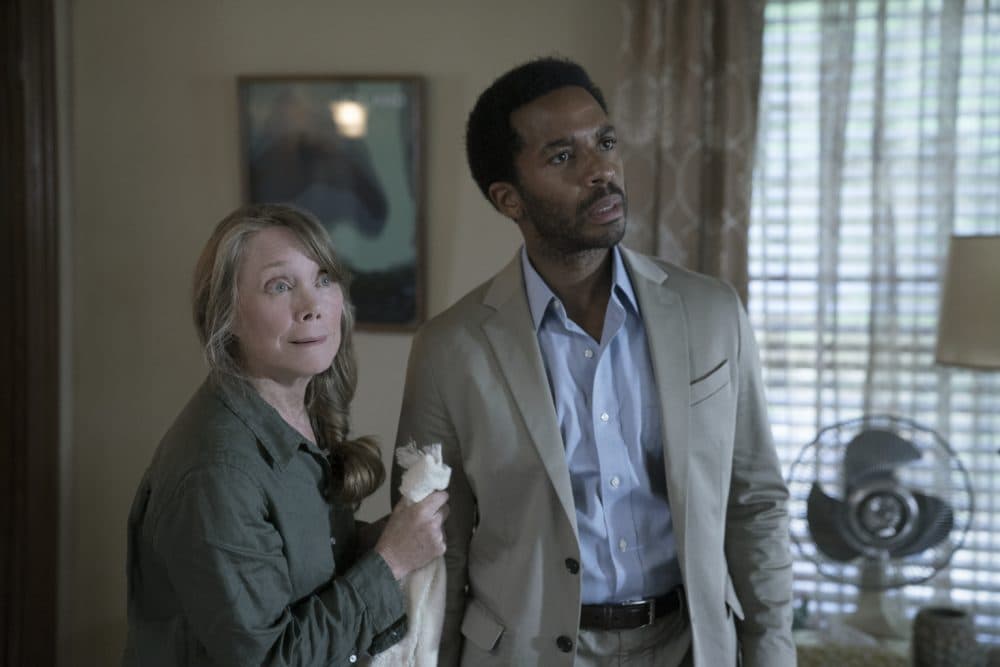 This article is more than 3 years old.
How you experience Hulu's "Castle Rock" will depend on how well you know the works of Stephen King. There's references to "Cujo," "Needful Things," "The Dark Half" and "The Body," to name a few. But acquaintance with the canon hardly matters: "Castle Rock" reminds King diehards and casual fans alike why he's a horror lit icon, so long as you're patient enough to hang on as the show finds its footing.
Three episodes in, "Castle Rock" feels less like a puzzle and more like a complete, self-sustaining story where secrecy is key. The title refers to the fictional Maine town where King sets several novels, a crumbling New England hamlet removed from civilization. (It's literally not on the map.) Towns like it rank among King's favorite playgrounds, where the land's soul is corrupted by evil dwelling beneath its surface. In "Castle Rock," that unspoken, unidentified malevolent presence lurks around every corner, under every leaf in the woods, beneath the dark waters of the lake that the first episode opens on.
"Castle Rock" focuses chiefly on Henry Deaver, played by Caleel Harris in the 1990s and André Holland in the present. We begin as Alan Pangborn, Castle Rock's beleaguered sheriff, searches for missing young Henry in the dead of winter, finding him standing on the frozen lake, alive in defiance of the season's harsh conditions. Cut to today and we see Henry as an adult, a death-row attorney in self-imposed exile from his hometown; his neighbors blame him for the murder of his adopted pastor father, which occurred around the time Henry disappeared as a child.
Showrunners Sam Shaw and Dustin Thomason contrive a roundabout excuse for Henry to come home, for come home he must if "Castle Rock" is to have drama. Dale Lacey (Terry O'Quinn), warden of Shawshank State Prison, commits suicide minutes into the pilot; his death leads to the discovery of an unlisted and nameless prisoner, "The Kid" (Bill Skarsgård, Pennywise in the recent adaptation of "It"), trapped in a cage deep within the prison. He immediately asks for Henry. "Why" is the show's central conundrum, but we can assume The Kid's bad news upfront, because why else would any moral person keep him locked in the darkest hole imaginable?
If there's an immediate problem with "Castle Island," it's pacing. Television is free to progress deliberately, but we're talking about a King product, and King products should reasonably start freaking us out without waiting for permission. It's not that the first three episodes don't have their share of jolts to raise our eyebrows; The Kid's introduction should give even viewers with fine-tuned jumpscare detectors reason to quake on their couches, and you'll find your hand flying to cover your mouth at Dale Lacey's suicide sequence, but aside from these and just a few other choice scenes (see: the last minutes of the first episode), the series contents itself with eeriness, passing over the terror we associate with King's craft.
This reflects the "quiet burg with a heart of darkness" genre niche "Castle Island" occupies, as well as the predilections of producer J.J. Abrams, who true to his "mystery box" sensibilities teases revelatory truths with giddiness that's childlike and unflatteringly shallow. Shaw and Thomason clearly have a plan laid out for their characters and plot, but post-"Lost," anything Abrams touches invariably bears the mark of his fondness for shock and awe for its own sake.
Yet two details keep the show afloat, the first being atmosphere. If you live or vacation in New England, odds are that Waze has directed you through places like Castle Rock, sleepy, charmingly disheveled, peppered with brick storefronts caved in by weather and simple neglect. Resigned malaise hangs over all. The honesty of the series' setting (production took place right here in Massachusetts, specifically Orange and Devens) makes up for the withholding of true horror. The second detail is casting. Maybe O'Quinn is too on the nose — Lacey, following the footsteps of John Locke from "Lost," prays to God for guidance and finds his purpose in a hatch hidden from prying eyes — but Holland, of "The Knick" and "Moonlight" fame, is superb, a good man stranded on the outside looking in wherever he goes, subject to suspicion motivated by gossip and casual racism. He's buttressed by Sissy Spacek, playing his adopted mom, afflicted with dementia, and Scott Glenn, playing the elder Pangborn with a disgruntled resolve. Rounding out the ensemble are Melanie Lynskey as Molly Strand, fixated on Henry and apparently cursed with a telepathic link to him, and Noel Fisher, fulfilling yet another King trope, the prison guard with a sense of ethical responsibility.
Together, they provide a human backbone for the devils of "Castle Rock" to torment. But do they offset the coy approach to horror? The series feels inviting not as a macabre tale from one of the genre's literary masters, but as a showpiece for gifted actors reacting to the unknown. Seven episodes remain before the setup pays anything off, but in the meantime, the callbacks to King's multiverse and the quality of performance are satisfying enough on their own merit.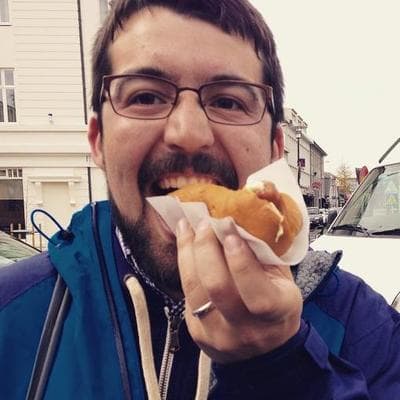 Andy Crump Critic
Boston-based pop culture critic Andy Crump has been writing about film and television online since 2009.