Change Of Power In State Senate As Spilka Takes Reins From Chandler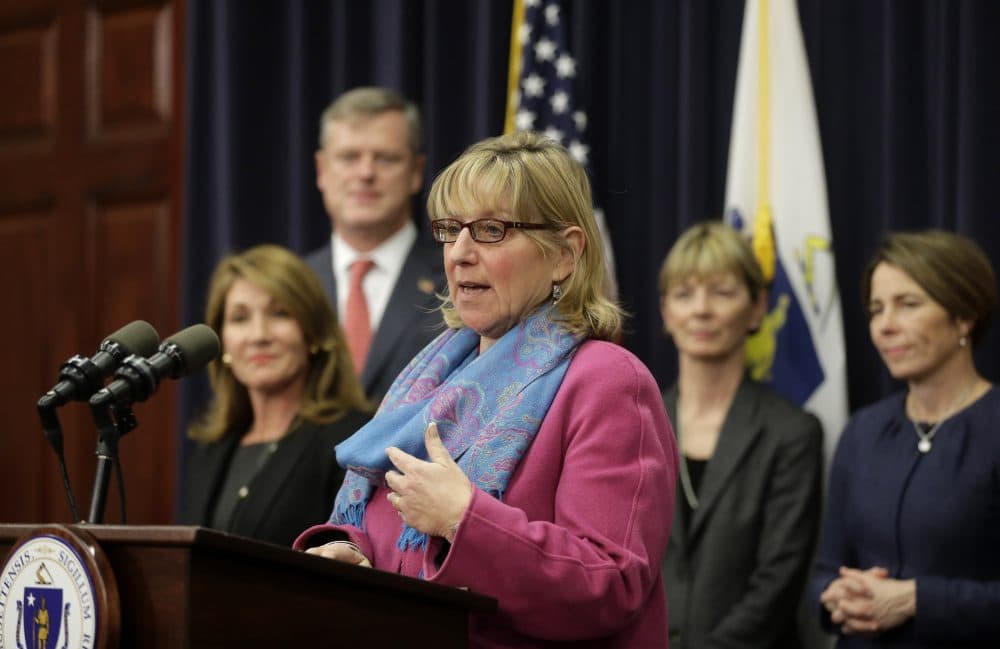 This article is more than 3 years old.
A major leadership change took place on Beacon Hill Thursday, as state Sen. Karen Spilka becomes Senate president.
The transition has been in the works since the spring, when Spilka announced she rounded up enough support from her colleagues to become the next Senate president.
She took the reins from Harriette Chandler, who stepped into the role last fall, when the previous president, Stan Rosenberg, resigned from the top post.
Rosenberg's husband is at the center of a scandal that has roiled the upper chamber. Bryon Hefner is accused of sexually assaulting several men who had business before the Legislature. The allegations prompted a Senate investigation that concluded that Rosenberg failed to protect Senate staffers and the institution from acts by Hefner.
Rosenberg has since resigned from the Senate. Hefner is facing charges of felony sex assault, criminal lewdness and distributing nude photos without consent.
Chandler said in her final address to the Senate as president that the chamber has succeeded in doing its work despite the distractions posed by Rosenberg's troubles.
Information from WBUR's Steve Brown and the Associated Press was used in this report. 
This article was originally published on July 26, 2018.