Mass Pike Lanes Reopen 24 Hours Ahead Of Schedule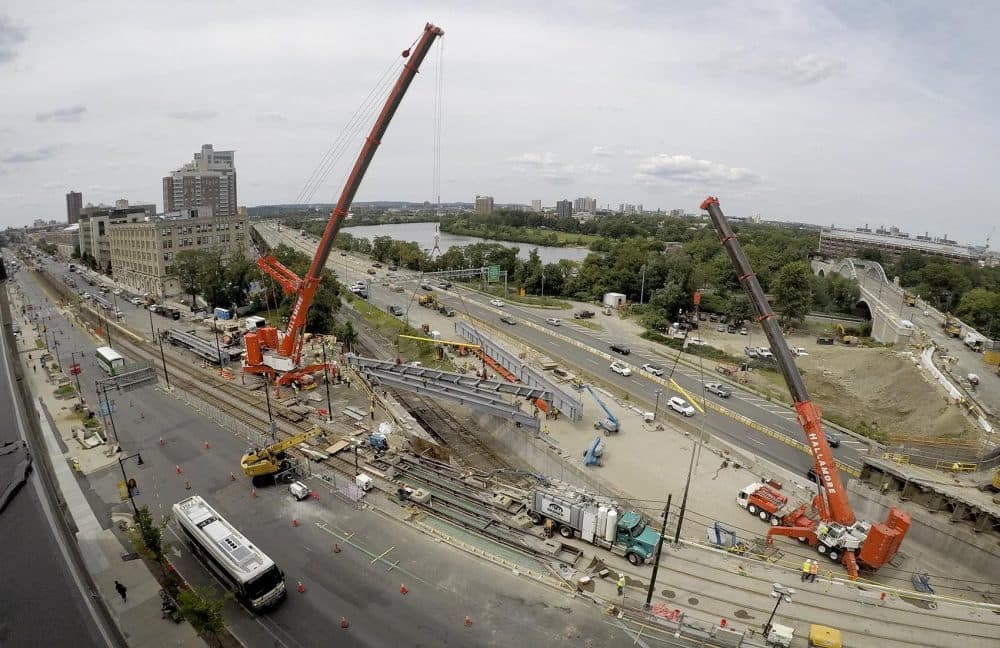 The Massachusetts Department of Transportation (MassDOT) has announced that all four lanes in each direction of the Turnpike in Boston are open, 24 hours ahead of schedule.
As part of the Commonwealth Avenue Bridge replacement project, I-90 westbound had been reduced to one lane of travel Saturday, with plans to reopen all lanes by 5 a.m. Monday. But crews were able to complete the work early.
"We are pleased that our crews have been able to open the Mass Pike to its full capacity a day early and provide relief to commuters throughout the Boston region for peak travel hours," said Highway Administrator Jonathan Gulliver in a statement from MassDOT.
Both directions between the Allston Interchange and the Beacon Street Overpass have been down to two lanes or fewer since July 27.
Lanes on I-90 will be closed again as necessary at various times during off-peak and overnight hours.
Other travel impacts will remain through next week, including the closure of the Boston University Bridge, which reopens to car and bus traffic on Aug. 11. Pedestrians and bicyclists still have access.
With reporting by The Associated Press and the WBUR Newsroom
This article was originally published on August 04, 2018.