Hemingway Short Story Finally Published, 60 Years After His Death
04:16
Play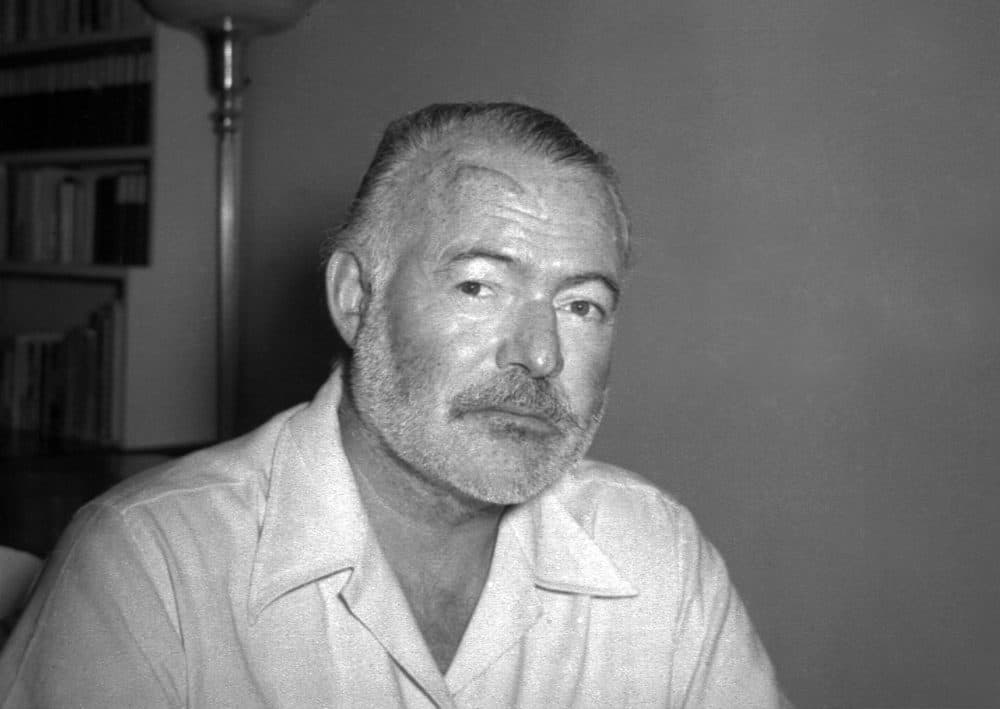 This article is more than 3 years old.
Almost 60 years after his death, there's a newly-published short story by the famed author Ernest Hemingway.
"A Room on the Garden Side" is one of five short stories based on his experiences in World War II. You can read it now in The Strand Magazine.
The original manuscript, 15 pages and handwritten in pencil, has been living in the JFK Library in Boston for decades. And even though we're just learning about it, scholars like Kirk Curnutt have known about it for years.
Curnutt, an editor for The Hemingway Society and an English professor at Troy University in Alabama, joined WBUR's Morning Edition to talk about the story, and Hemingway's life in 1956 when he wrote it.
Interview Highlights
Kirk Curnutt: "This was really a difficult period for him. This is only two years or so after he had been in two plane crashes into two consecutive days in Africa and many biographers and scholars believe that this was really kind of the onset of his decline. So there's a kind of desperation there to tap back into his muse and to see if he could still basically write. But he had great material from the war and he was trying to find a way to use it."
He took those five short stories that you were talking about gave him to his publisher and told him, "You can always publish them after I'm dead." Why did he say that?
"Hemingway talked a lot about death and he was very kind of flippant about it. I think that was his way of sort of acknowledging that works that he was not ready to share with the public — probably after his demise — would have some value in the marketplace."
This work we're talking about as you said is loosely based on Hemingway's own life right at the end of the Nazi occupation of France. Here's a passage: "I had learned to know and love an infantry division and wish to serve in it in any useful way I could. I also love France and Spain next to my own country. I loved other countries too. But the debt was paid and I thought the account was closed not knowing that accounts are never closed." What do you think he was trying to get at?
"I think what he's talking about is the fact that through this character he's expressing his own debt to France, in particular, and knowing what that country had given him in terms of artistic inspiration. Paris was the place where he found his voice. To have lost the city to the Nazis, and then to come back into it and to be part of the liberation, I think Hemingway was really questioning whether the city had changed, whether he had changed, what was left of the past for him to really value."
How is it different from other Hemingway works?
"There's still that that that sort of very basic cynicism about the war. If you remember 'A Farewell to Arms,' it's in a sense a pacifist novel that talks about the fact that those sort of broad concepts of sacrifice and glory in battle are hollow concepts. I think in this war Hemingway was a devout anti-fascist. He believed in fighting for the things that were worth fighting for. So I think in this story, I hate to say it's a pro-war story, but it's a story that understands there is a time to fight."
There are several more Hemingway stories in the JFK Library that haven't come out yet. Will they?
"I think as we move on into the centennial of Hemingway's greatest works in the '20s and early '30s, there will probably be more opportunities for these works to see the light of day."
This article was originally published on August 06, 2018.
This segment aired on August 6, 2018.