'Nico, 1988' Gives The Icon One Last Turn In The Spotlight
This article is more than 4 years old.
"I only did three songs with them," sighs an exasperated Christa Päffgen during one of the many frustrating radio interviews that serve as stealth exposition dumps in writer-director Susanna Nicchiarelli's scuzzy, surprisingly warm "Nico, 1988." By "them" she of course means The Velvet Underground, with whom Päffgen accidentally achieved rock 'n' roll immortality as their statuesque chanteuse, stage-named Nico. The six-foot blonde German model sang lead on "Femme Fatale," "I'll Be Your Mirror" and "All Tomorrow's Parties" in a booming, doom-laden monotone of startling emotional complexity, her hypnotic vocals no small part of what made 1967's Andy Warhol-produced "The Velvet Underground and Nico" one of the most influential albums of all time. But those days are long over by the time Nicchiarelli's film begins.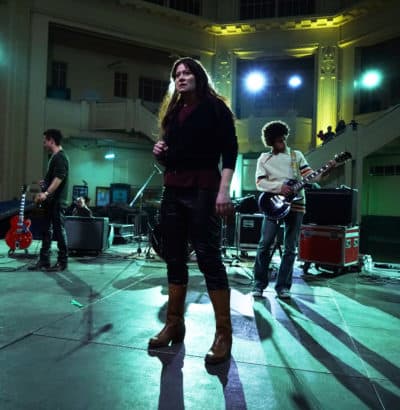 As played with great compassion and sly wit by Danish actress Trine Dyrholm, Nico's now a middle-aged, matronly heroin addict who would rather be called Christa again. A refreshingly unconventional biopic focusing on the part of its subject's life that nobody cares about, "Nico, 1988" banishes the icon's Warhol Factory Superstar era to infrequent flashes of old Jonas Mekas documentary footage and instead zooms in on Nico's final, ramshackle European tour with a band of "amateurs and junkies" shortly before her death in (you guessed it) 1988. I suppose this is the story of a has-been slouching toward an ignominious end, but the movie has an unexpectedly generous spirit. It plays as a gentle human comedy about life on the road with a high-maintenance former legend — like a slowed-down "My Favorite Year" on smack.
She's a handful, our femme fatale. Watch how deftly Dyrholm pretends not to notice that her new manager (John Gordon Sinclair) is madly in love with her, ducking his affections with the practiced ease of one accustomed to being universally adored. Zonked most of the time, she occasionally erupts into a great, guttural laugh that seems to bubble up from somewhere beneath the basement. Sometimes she screams at everyone in the middle of gigs but lightens up considerably when flirting with with an Italian super-fan (Thomas Trabacchi) who makes a mean spaghetti and limoncello breakfast. There's a lot of ego cramped into that tiny tour van, and border crossings can be tricky when your band is full of drug addicts. Of course everywhere they go everybody only wants to talk about The Velvet Underground.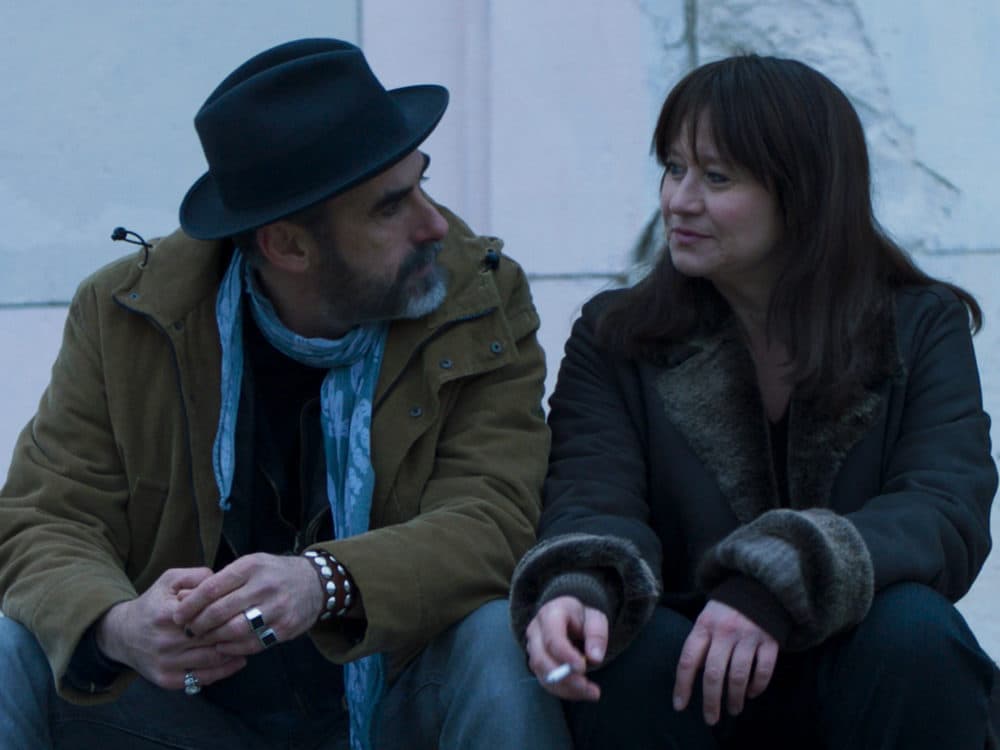 One club owner describes her as "a piece of history," but it's a history Christa has long ago moved beyond. Sometimes she'll entertain interviewers with tales of taking LSD with former lover Jim Morrison, then abruptly say the rudest thing she can come up with. (Dyrholm's eyes light up whenever she's about to really zing somebody.) She's a pain in the ass, but you like spending time with her, often despite yourself. "I've been on top and I've been on the bottom," she exhales through one of her countless cigarettes. "Both places are empty."
Nicchiarelli and cinematographer Crystel Fournier find a visual counterpart to such bleary sentiments in the film's gray-skied European settings, or inside crummy clubs decorated in Soviet-era drab. (Christa claims she likes living in Manchester because it reminds her of her childhood in Berlin after the war, when everything was destroyed.) Yet there's a battered sort of beauty in these ruined locales, much like the charisma of our fallen star, which still shines through in the occasional transcendent musical performance on this trainwreck of a tour. (Dyrholm does a remarkable job replicating a voice you'd figure would be inimitable.)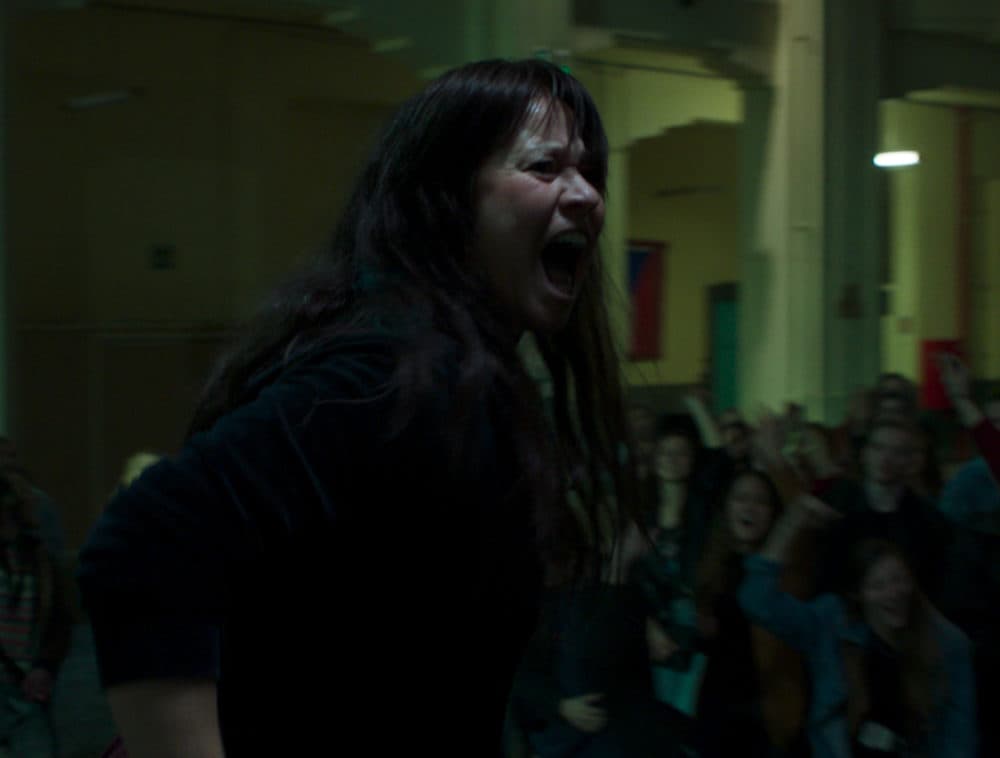 The movie obviously doesn't have a happy ending but it's not a downer either, the final scenes exuding a sense of rapprochement and hard-won peace. Andy Warhol famously cracked that his former muse "became a fat junkie and disappeared." "Nico, 1988" gives her one last turn in the spotlight.