Cambridge Man Charged With Tweeting A Murder-For-Hire Solicitation To Kill ICE Agent
This article is more than 1 year old.
A Cambridge man has been charged with offering $500 to anyone who would kill a federal immigration officer.
Federal prosecutors in Boston on Thursday said 33-year-old Brandon Ziobrowski is charged with using interstate and foreign commerce to transmit a threat to injure another person.
Authorities say on July 2 he tweeted: "I am broke but will scrounge and literally give $500 to anyone who kills an [ICE] agent."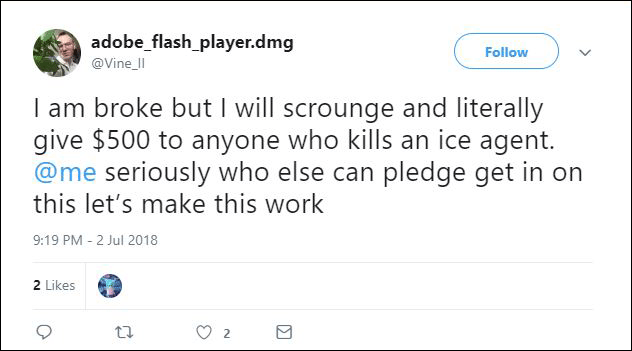 At the time of the tweet, Ziobrowski had 448 Twitter followers, according to the U.S. attorney's office.
Ziobrowski also allegedly tweeted repeatedly that he wanted to "slit" U.S. Sen. John McCain's throat, and he allegedly tweeted on Feb. 24 that "[g]uns should only be legal for shooting the police like the second amendment intended."
Ziobrowski was arrested Thursday in New York and is scheduled to make an initial appearance in federal court there before being transported back to Massachusetts.
It could not immediately be determined if he has a lawyer.
In a press conference announcing the charges, Peter Fitzhugh, special agent in charge of Homeland Security investigations in Boston, said that threats made on social media do not diminish their seriousness.
"Those who believe the internet allows them the ability to operate anonymously are utterly mistaken," he said. "This arrest should send a clear message of deterrence to anyone who believes it's acceptable to make death threats against law enforcement."
With reporting by The Associated Press and the WBUR Newsroom
This article was originally published on August 09, 2018.