For Us And By Us: Boston Party Picó Picante Serves As Joyous Space For People Of Color
On the surface, especially to a relative newcomer like myself, Boston might seem like an overwhelmingly white city. For me, perhaps it was that I saw few people of color at downtown restaurants when I first arrived. Or maybe it was the time I walked into an ice-cream shop in Brookline wearing a Black Lives Matter shirt and the woman in front of me took a look at it and told her companion that she didn't want to stand next to "that scumbag." Or maybe it was the fact that most of the people of color in my affluent neighborhood are the service workers at bars or restaurants.
Walking the streets around the storied harbor, or taking a trip to the Common, one is faced with the leftover optics — and often the reality — of a long history of segregation. But a jaunt into the less accessible Boston, the neighborhoods that don't fall under the train's painfully limited reach, reveals a much wider range of skin tones and cultural variation: what DJ Sara Skolnick describes as the real Boston.
When Skolnick, also known as DJ Riobamba started her signature Latinx and Caribbean monthly dance party Picó Picante in 2010, she wanted to create a space that reflected those Boston neighborhoods that felt welcoming to people of color.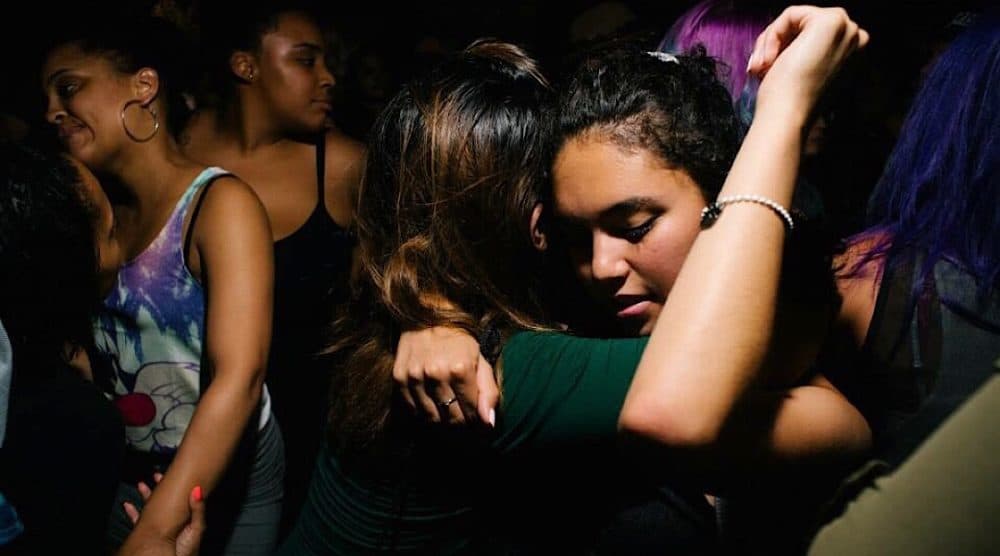 "We started with the intention of creating a space that was a reflection of who we were; ni de aqui, ni de alla [not from here, not from there], with Latinx roots, and with the intention of bringing communities together in a very segregated Boston," she recently told me. "We wanted a space that celebrated communities of color, that was created by us, for us, and on our own terms, and that centered those voices and experiences."
Skolnick, who is half Ecuadorian, said there was virtually no club or bar in 2010 that felt fully like home for Latinxs in Boston. But people of color spotted each other in other scenes, and soon Skolnick and others plotted to create a party of their own. "There was a visible Latinx and Caribbean crew who did not fit very well in the canonical rock/minimal techno scenes of the era. We ended up at the same parties together," said Ricardo de Lima, whose stage name is La Rabia, another resident DJ of the party.
Now, as the party reaches its eighth year anniversary this Friday at Good Life, Picó Picante symbolizes more than just a social gathering — it's a bastion of inclusivity, a reclamation of space for black and brown people and a space to be unapologetically joyful of one's culture. Picó also holds political undertones, branded as a site of resistance through restorative joy.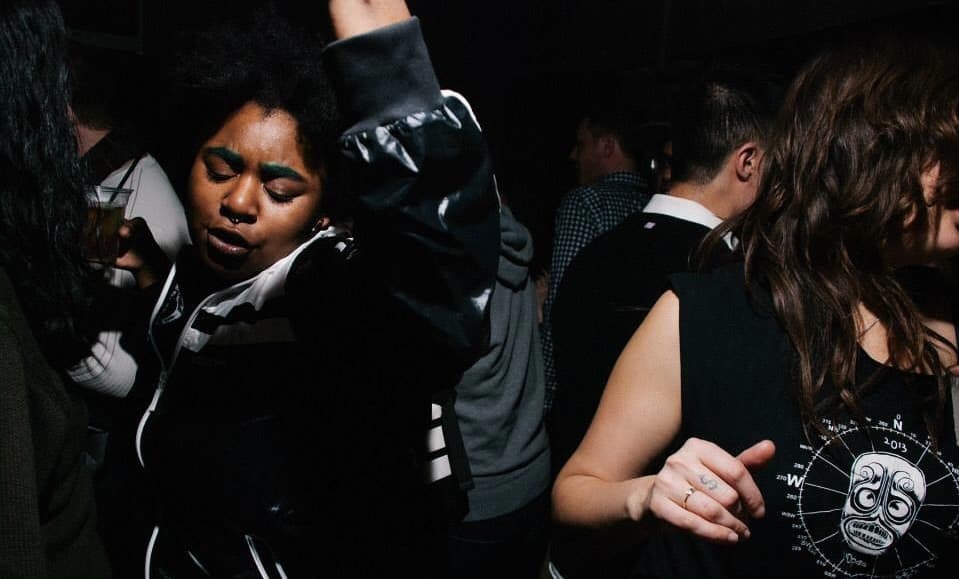 Picó Picante's influence has also spread across the country. With Skolnick recognized as a mainstay DJ of a modern Latinx and Caribbean musical aesthetic, Picó Picante exists within a cohort of well-known, inclusive parties across the country, in the company of Peligrosa from Austin, or Que Bajo?! in New York. I knew about Picó Picante before I moved to Boston from New York City and I'm not alone. Picó serves as a place to find the like-minded, to build community. Seeking to bring various underrepresented cultures together, it's not just an anchor of POC and Queer nightlife in Boston. Picó Picante is a place to exhale.
The sounds that emanate from Good Life during an edition of Picó Picante can range from classic mid aughts reggaeton, to global bass — a blanket term for electronic based music with elements of sounds from regions across the world — to merengue, dancehall, bachata, cumbia and Latin trap.
Shortly after its inception, de Lima and Raquel Robinson or DJ Raquita joined Skolnick as resident DJs. "I went and was blown away by the sense of community that I felt on the dance floor. I'd never experienced feeling so safe, welcomed and free at a club here," Raquita told me. "Also, being from Jamaica, it was great to find a community of DJs and locals who were into dancehall and reggaeton," she added, pointing out that the Boston club scene leaned mostly toward house or techno.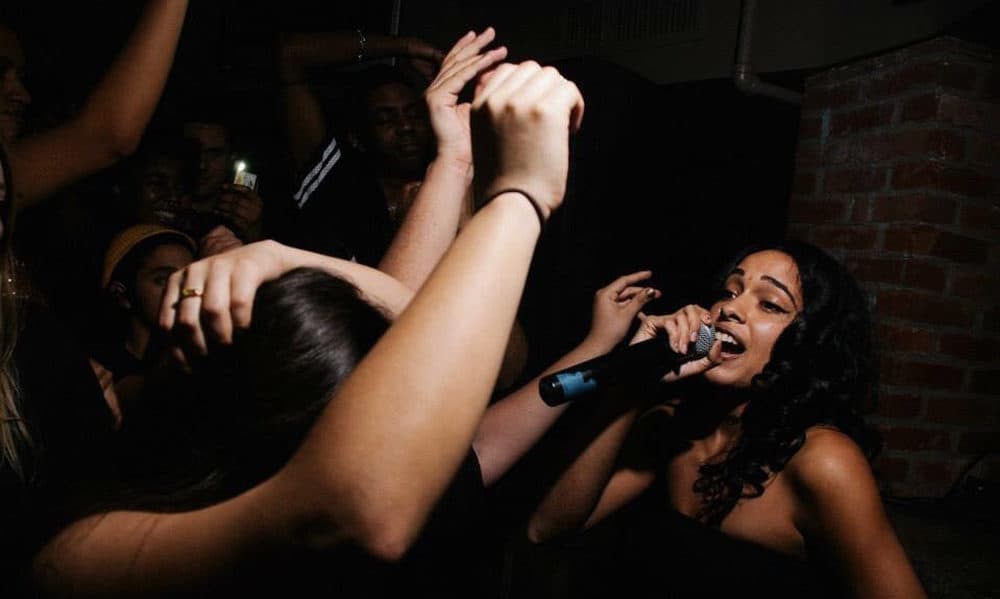 The Picó Picante crew's efforts are not unprecedented. DJs Rizzla and D'Hana at Nu Life have also worked to create visibility for Latinx music. Harvard professor and ethnomusicologist Wayne Marshall has published extensive work on the cultural histories of Latinx and Caribbean music. Picó seeks to build upon these efforts; branding it's party as not just a party — but a statement of identity.
Since starting Picó in 2010, Skolnick's career has significantly ascended. Her name appears often in music festival line-ups around the world or other cities' venerable parties. She also co-hosts a monthly show on Red Bull Radio where she brings the sounds of reggaeton, champeta, soca and other Caribbean and Latinx styles to listeners across the globe.
But She, de Lima and Robinson have no plans of walking away from what they've built in Boston. "In terms of the political climate, it's important to continue fighting for a space that centers these communities unapologetically," Skolnick said.
So on Friday, I'll be going to Latin Trap Rapper Bad Bunny's concert at Agganis Arena, followed by Picó Picante at Good Life. I'll be among a sea of people who seek what I seek: camaraderie and acceptance. And I'll feel safe and welcomed — in Boston.