Pawtucket Red Sox Reach Tentative Deal To Move To Worcester
This article is more than 4 years old.
The city of Worcester and the Boston Red Sox's top minor league affiliate have struck a tentative deal that would move the team to central Massachusetts to play in a new ballpark, according to a person with knowledge of the agreement.
Team and city officials plan to unveil details of the deal at a Friday afternoon event at Worcester City Hall, the person said. Worcester Magazine first reported the impending announcement.
The relocation plan, which awaits a public hearing and City Council vote, represents a generational shift on the New England baseball landscape. Pawtucket, Rhode Island, has been the club's home — and the place for fans to scout future stars of Fenway Park — since 1973.
To lure the PawSox north, Worcester negotiators, led by City Manager Edward Augustus Jr., likely had to offer something more generous than what the city of Pawtucket and state of Rhode Island dangled to entice the team to stay, Holy Cross sports economist Victor Matheson said. Under the Pawtucket plan, the team would put $45 million toward a new stadium, with state and local taxpayers kicking in $38 million.
Incentives aside, a team ownership group led by former Red Sox president Larry Lucchino has been eyeing an exit from Pawtucket since purchasing the club in 2015. Owners originally pitched a waterfront ballpark in Providence — and were willing to pay the entire $80 million cost of construction, if granted public land use and tax breaks.
That plan fell apart in just five months, when Rhode Island Gov. Gina Raimondo declared the proposed site unsuitable for a stadium. The team then considered other locations in Providence and also examined the former Cumberland Engineering factory in Attleboro.
Team officials have said little in recent months about their plans, yet there were clues that Worcester was the front-runner.
In July, an attorney for Minor League Baseball applied to trademark the nickname "WooSox."
Two weeks ago, the Worcester Telegram & Gazette spotted Lucchino and other club leaders at BirchTree Bread Company, one of several restaurants to open in the city's Canal District in recent years. Accompanied by the president of the AAA league in which the PawSox play, Lucchino told the newspaper he was touring the prospective stadium site.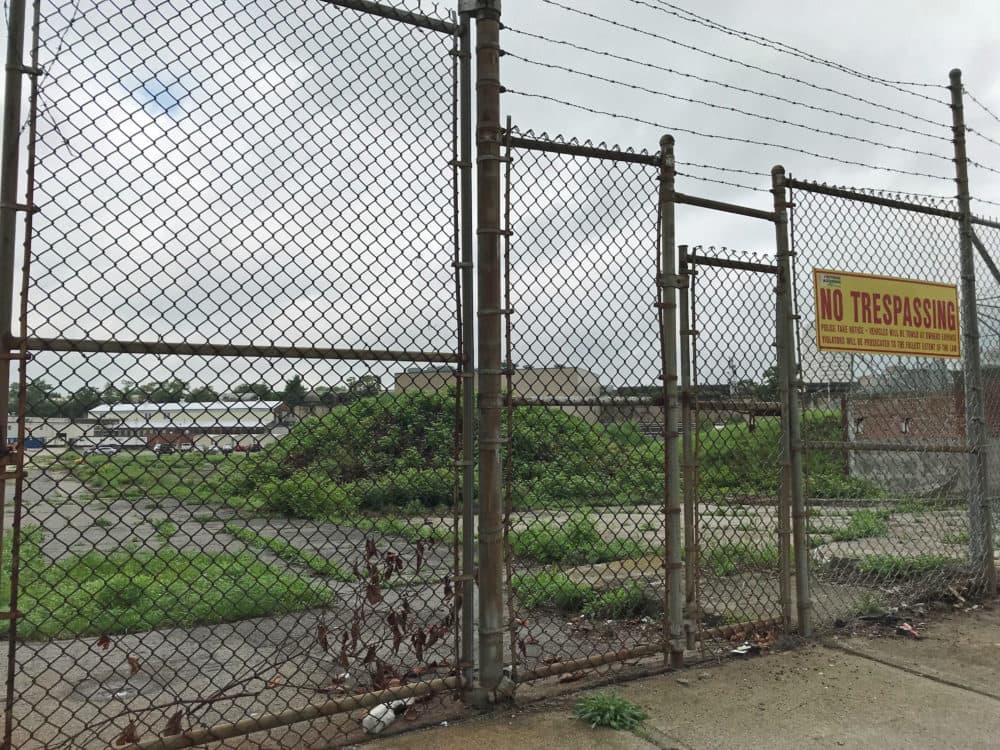 On Monday, Worcester Magazine reported another Lucchino sighting: at City Hall, this time with team president Charles Steinberg.
Pawtucket seemed to sense that the team was slipping away. After meeting with Lucchino last week, Pawtucket Mayor Don Grebien acknowledged to the Providence Journal that club owners appeared to be leaning toward Worcester. Grebien said he hoped his meeting with Lucchino had improved Pawtucket's odds to 50-50.
In a statement Thursday evening, a spokesman for the city of Pawtucket said the team has not told officials there of a plan to leave.
"We remain confident that the ballpark at Slater Mill, in Pawtucket, Rhode Island, and the superior Greater Providence metro area is the only home for the PawSox's future," said the spokesman, Dylan Zelazo.
Barring a last-minute change, the question in Worcester is whether the stadium financing plan, which has not yet been made public, can win popular support and City Council approval.
Worcester business leaders told WBUR this week that they would welcome the team to town, if convinced that economic benefits would justify a large, public expenditure.