Seat Belt Usage On Rise in Mass., But Still Behind U.S. Average
State officials say more people than ever before are buckling up on the road, but Massachusetts remains below the national average for seat belt usage.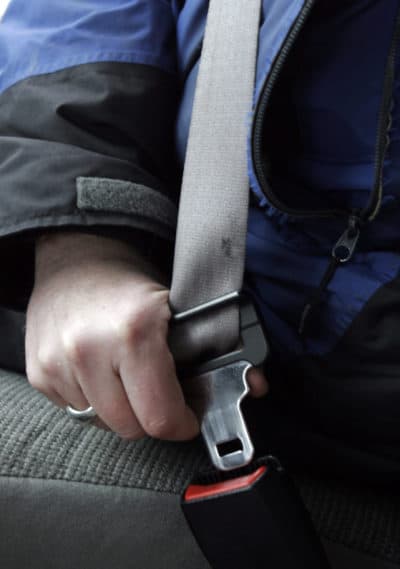 The most recent study conducted for the state by the University of Massachusetts Traffic Safety Research Program determined nearly 82 percent of drivers and front-seat passengers used seat belts, up from nearly 74 percent a year ago.
According to the National Highway Traffic Safety Administration, seat belt use nationally topped 90 percent in 2016, the most recent statistics available.
Massachusetts law requires all motor vehicle occupants to be properly restrained.
The latest survey found nearly 87 percent of women and nearly 78 percent of men buckled up.
Suffolk and Norfolk counties had the state's highest seat belt usage rate, Plymouth and Barnstable counties the lowest.
Jeff Larason, Massachusetts' director of highway safety, said the "huge" year-over-year jump is the biggest any state has seen in the last few years.
"We're losing too many people ... who are not wearing their seat belts, it's really important we sort of keep beating that drum," Larason said.
He added that the state has been focusing on certain demographics with public service announcements and advertising, such as young men, minorities and pickup and commercial truck drivers.
A state-by-state ranking for 2018 is not yet available, but traditionally, New Hampshire has the lowest usage, Larason said, while California, Georgia and Michigan typically have higher than 98 percent usage.
With reporting by The Associated Press and WBUR's Jon Cain