Worcester City Council Is A Fan Of Plan To Bring PawSox To Town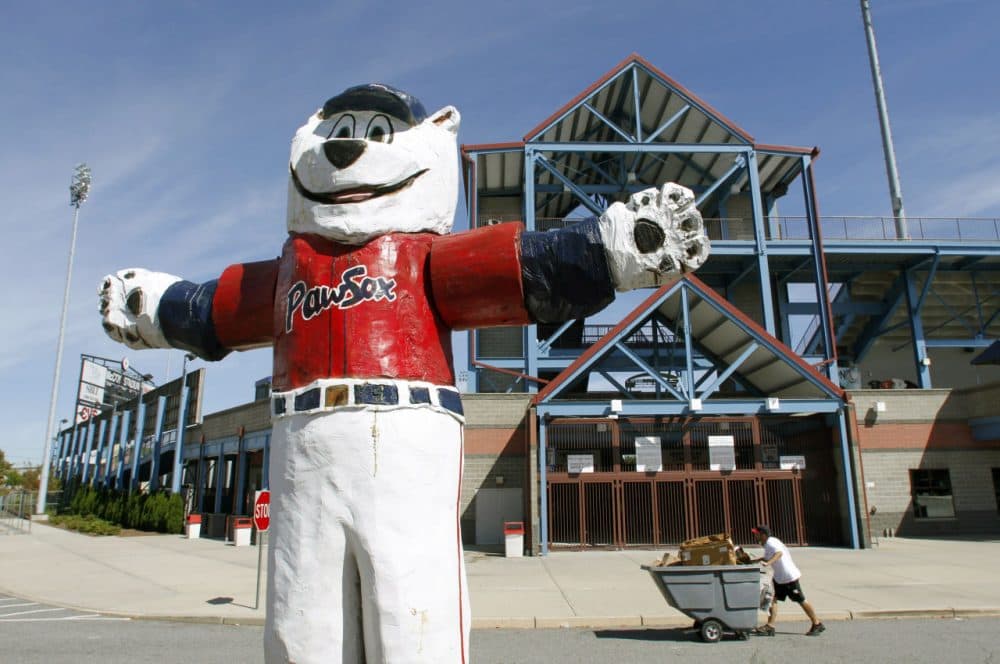 This article is more than 4 years old.
The Worcester City Council on Tuesday hailed a plan to build a new baseball stadium for the Red Sox's top farm team, suggesting the proposal could cruise to approval even as it calls for taxpayers to take on as much as $100.8 million in debt.
At its first meeting since the AAA team signed a letter of intent to move from Pawtucket, Rhode Island, to Worcester on terms negotiated by Worcester City Manager Edward Augustus Jr., the council did not vote but rather sent the deal to its economic development committee for review. Two more hearings will follow, and the council won't make a decision until Sept. 12 at the earliest.
Yet the prevailing sentiment among councilors is clear: Most are convinced the investment will pay off.
"This is a game changer for the city," Mayor Joseph Petty said. "And this brings the city to a new level. And I think the risk is well worth it."
Councilor George Russell was more direct: "You can count me in tonight."
Among councilors, Konstantina Lukes was the most skeptical, pressing Augustus to explain whether details of the tentative agreement could be tweaked.
"To renegotiate elements of it would have a cascading effect," Augustus replied. "It really is a deal that is interdependent and really is one that I don't think could be changed without us having to go back and renegotiate the deal."
"So you're saying it's take it or leave it," Lukes said.
Lukes last year was the lone vote against authorizing Augustus to negotiate with the club.
About a dozen people weighed in on the stadium plan during a public comment period. Most spoke in favor, saying they believe the ballpark will spur additional construction and be a source of pride for the city.
"I think this will be a nice launching point for further development and build off all the success that the Canal District has already had," said Mark Borenstein, a Worcester attorney.
Others, however, contended the proposed terms are too favorable to the team.
"Basically we pay for everything except for the uniforms," said Tracy O'Connell Novick, a Worcester resident and field director for the Masschusetts Association of School Committees. "I'm all for public bonding if it's actually for a public good; this is not."