Why The Mass. Primaries This Year Are The Day After Labor Day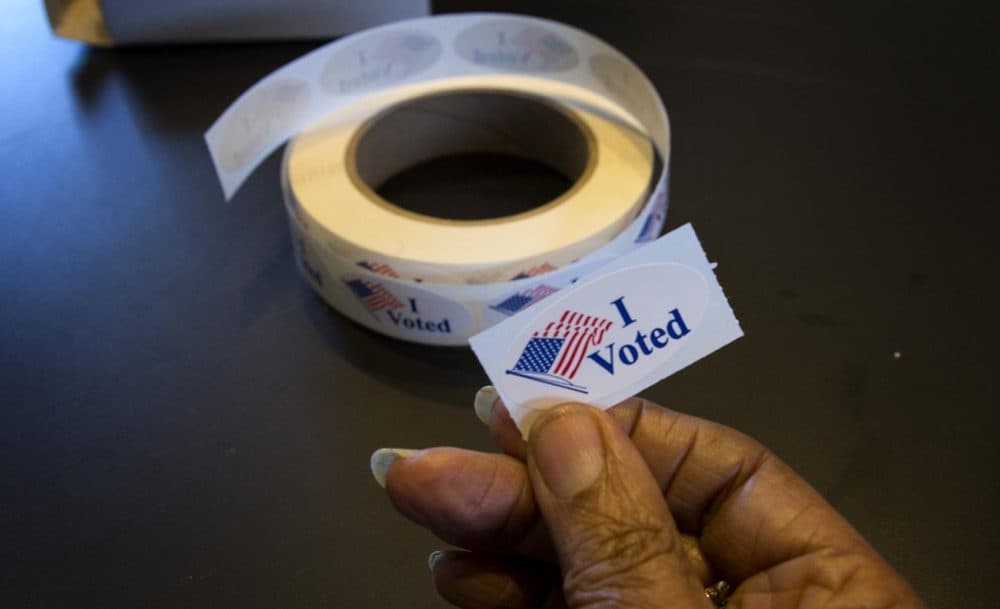 This article is more than 4 years old.
This year, the Massachusetts primaries are on a unique — and some say controversial — day: Sept. 4, the day after Labor Day.
The date, right after the traditional end-of-summer holiday weekend, was picked by Secretary of State William Galvin.
Galvin has said he had no good options, that his choice was constrained by state law, Jewish holidays and the first day of school.
As State House News Service reported in January:
... Galvin was required by law to move the primary to an earlier date than it would otherwise be set — Tuesday, Sept. 18 — in order to avoid a conflict with Jewish religious holidays.

State law requires Galvin to schedule the primary within seven days of the second Tuesday of September, which this year is Sept. 11, leaving the secretary a window from Sept. 4 until Sept. 18 to hold the election. The Jewish holiday of Yom Kippur begins Sept. 18, and a week earlier — Sept. 11 — conflicts with another Jewish holiday, Rosh Hashanah.
The Boston Globe adds:
... And the secretary, a Boston Democrat, said he did not want to choose Thursday, Sept. 6, the first day back to school for many children, including most Boston Public School students.
Galvin, who's held his position since 1995, also has a spirited primary challenge this year, from Boston City Councilor Josh Zakim.
Zakim has criticized Galvin's "brazen" scheduling of primary day, saying in a statement early this month that the incumbent's "obstructionist tactics are attempting to depress voter turnout."
Galvin told the Globe that the allegation that he set the day to help himself is "ridiculous."
The winner of the Galvin-Zakim primary will face Republican Anthony Amore in November. Amore doesn't have an opponent on Sept. 4.