The Brattle Celebrates The Singular Lens Of Cinematographer Robby Müller
This article is more than 4 years old.
What I can tell you from my research is that the Dutch cinematographer Robby Müller didn't give many interviews and he hated moving the camera unless there was a damn good reason. What I can tell you from my experience is that nobody else's movies looked like his. The go-to guy for directors as disparate as Wim Wenders, Alex Cox, Jim Jarmusch and Lars von Trier, Müller was a painter of light responsible for an entire art house era's most indelible images. After he passed away this July at the age of 78, most movie lovers I know spent the whole holiday weekend sharing their favorite Müller shots on social media.
The Brattle Theatre's "A Tribute to Robby Müller" is a weeklong celebration showcasing 11 of the master's finest films, from his early, career-defining work with Wenders to his final full-length feature, 2002's rollicking Manchester music scene tell-all "24 Hour Party People." I suppose completists could complain that the program is missing a couple of emblematic favorites like "Repo Man" and "Breaking the Waves," but it would probably require a month to cover all of Müller's contributions and I'm taking enough time off from work to go see all these again as it is.
The series begins with "Dead Man," Jim Jarmusch's absurdist, bracingly violent 1995 anti-Western in which Johnny Depp's doomed William Blake (no, not the poet) stumbles through surreal encounters in a stark, black-and-white vision of the frontier that Müller renders as barren and forbidding as a lunar landscape. It's a bitterly funny movie about destiny manifesting itself as murder, and the apex of an artistic collaboration that began more than a decade before when the two first met at the Rotterdam Film Festival.
According to Jarmusch's 1999 interview with The Guardian, Wim Wenders told him "go to the bar and next to the peanut machine, Robby Müller will be sitting there." Sure enough he was, and that meeting led to 1986's "Down by Law," which I'm not sure is Jarmusch's best film but I'm positive it's my favorite. Tom Waits and John Lurie star as a scowly disc jockey and a surly pimp doing time in a grubby Louisiana prison, along with an effusive Italian cellmate played by the incandescently obnoxious Roberto Benigni. It's a jailbreak movie that can't be bothered to show you how they escape, instead focusing on gentle squabbling and melancholy comedy as these three traverse a high-contrast black-and-white bayou Müller fills with shadows and mystery.
We wrote about the marvels of "Paris, Texas" when Wim Wenders was at the HFA back in April. It's screening in the Brattle's retro alongside two of the German filmmaker's most visually sumptuous collaborations with Müller, their 1976 classic "Kings of the Road" and the following year's deeply unsettling "The American Friend," in which Dennis Hopper stars as novelist Patricia Highsmith's talented sociopath Tom Ripley.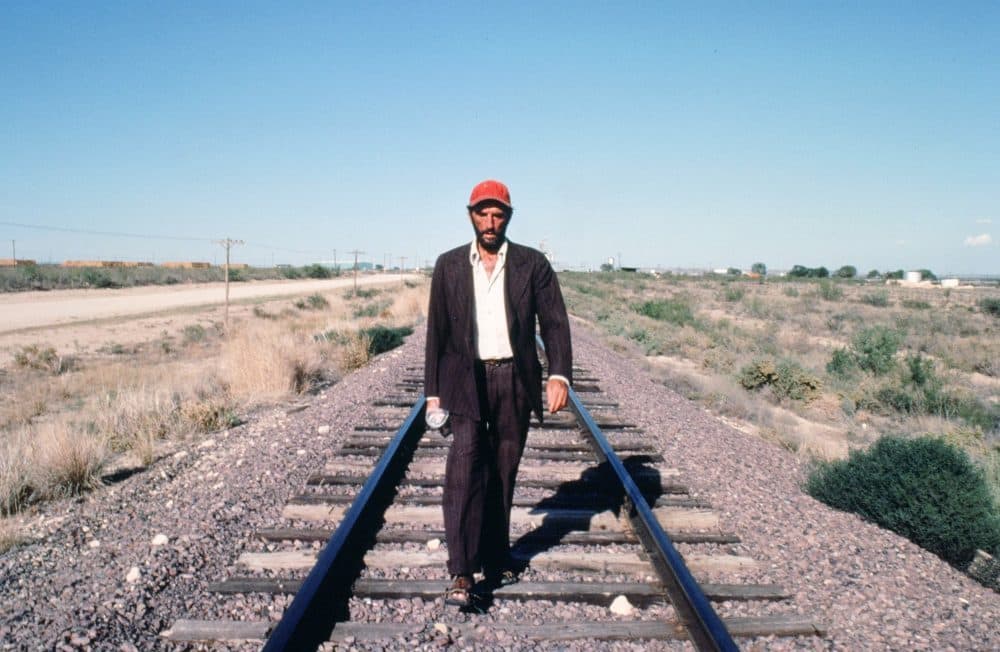 The series offers two visions of Los Angeles that couldn't be more radically opposed. Director Barbet Schroeder's buoyant 1987 "Barfly" turns a screenplay by gutter poet Charles Bukowski into a blissfully profane farce of almost delirious romanticism. Mickey Rourke gives his funniest, most endearing performance as a raggedly princely drunkard wooing Faye Dunaway's washed-up, boozy grande dame. Müller's cinematography imparts a grungy beauty to a Skid Row lit by sputtering neon and half-burnt-out strings of Christmas lights. I daresay there's never been anyone better at photographing peeling paint.
But you won't find a trace of that warmth in the hazy skies of "To Live and Die in L.A.," director William Friedkin's shockingly brutal 1985 thriller that remains one of the director's unsung masterpieces. While most Hollywood pictures revere the cop-on-the-edge who plays by his own rules, this bruising tale of a thrill-seeking Secret Service agent (William Petersen) going rogue to take down a murderous counterfeiter (Willem Dafoe) exposes the swaggering archetype as a raging jerk constantly almost getting himself and innocent people killed.
Müller's icy coral-and-green color scheme compliments the film's pitiless tome, showcasing sides of the city seldom seen in popular entertainments of the time. "He had this great foreigner's eye for the States, particularly the West Coast," Friedkin enthused to The Guardian. "And it was so fresh. He wasn't shooting cliches. He captured all those details usually overlooked in American films."
A gentler side of Müller's Americana can be found in 1980's "Honeysuckle Rose," a charming shambles of a country music comedy from that regrettably brief era in which Willie Nelson was cast as a romantic leading man. An easygoing love triangle in which the singer finds himself torn between Dyan Cannon and Amy Irving (some guys have it tough) the movie is mostly interested in amusing anecdotes and the textures of life on the road. And in case you were wondering how many times one can hear "Whiskey River" during a single film, the answer is apparently never enough.
The Brattle's tribute ends quite poignantly with 1989's "Mystery Train," Jim Jarmusch's overlapping triptych of stories in which visitors from abroad come to Memphis and marvel at the city's ramshackle rock 'n' roll history. In its offhanded, unassuming way, this might be Müller's most gorgeously photographed film, gazing in wonder along with these characters at the crumbling auditoriums, trash-strewn streets and kitschy cultural artifacts. This is a movie in which even black velvet paintings of Elvis Presley are granted a stately sort of reverence, a marvelous example of how this singular cinematographer could make the most familiar sights feel exotic and new.
---
"A Tribute to Robby Müller" runs from Wednesday, Sept. 4 through Wednesday, Sept. 12th at the Brattle Theatre.